What is the Pathway to Peridea in Ahsoka? Good news for all you Force fans because Ahsoka is finally here, and with it are some juicy new lore and tidbits for all of us Star Wars veterans to dig our teeth into.
The world of Star Wars keeps growing, and the new Star Wars series Ahsoka has added a fresh bit of lore that is set to change how we view the galaxy entirely. During episodes 1 and 2, fans learned that Lady Morgan Elsbeth has been searching the galaxy for an ancient star map that will show her the Pathway to Peridea. For reference, the Pathway to Peridea has never been mentioned in any of the Star Wars movies and is new to the canon of the beloved franchise. So yeah, that means Ahsoka is changing up the game, and all of us need to pay attention.
With that in mind, here is our guide, where we fully explain the Pathway to Peridea. Below we go over what it is exactly and how it will be important as we move forward in the new Disney Plus show. Warning spoilers ahead!
What is The Pathway to Peridea in Ahsoka?
The Pathway to Peridea is the term for the map that Morgan Elsbeth activates during Ahsoka. In the series, the image we see is of another galaxy with a path leading to it. This path is to a place called Peridea, which Baylan Skoll says is "an old Jedi tale."
That may seem confusing, so let's break it down. Peridea is a location in the universe where Imperial Grand Admiral Mitth'raw'nuruodo was banished. Jedi would often hear the story when they were young, causing it to fall into the realm of a myth. However, Elsbeth says it's an old tale based on truth, and Grand Admiral Thrawn is now in that place of legends.
That is right; it turns out that during the Battle of Lothal in Star Wars Rebels, Jedi Ezra Bridger summoned a flock of purrgil (basically space whales) to drag Thrawn's ship into hyperspace. But the purrgil actually transported both Ezra and Thrawn to Peridea.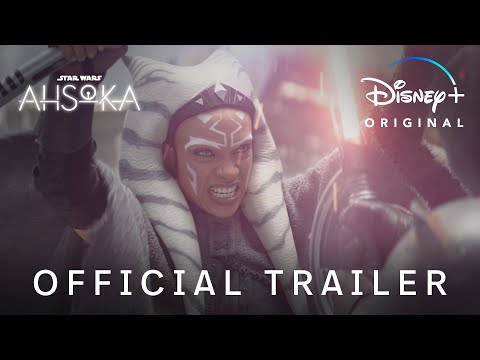 Is Peridea connected to the Nightsisters?
While there isn't a fully confirmed link, it is pretty clear that The Nightsisters of Dathomir have a deep understanding of Peridea.
Firstly, unlike the Jedi, the Nightsisters recognize that Peridea is real and not a myth. Also, we have to take into account how Lady Morgan interacted with the map, easily reading it and even mentioning that "Thrawn is calling to her", despite being in the lost place.
Since Nightsisters' powers are different from Sith and Jedi's abilities, it seems like Peridea will answer some questions about their magick and lineage as we move forward in Ahsoka. We may even get the chance to see some more new Star Wars characters as our team ventures into the land of legends in their search for Thrawn.
We will keep you posted as more information heads our way. In the meantime, you can review our guides to the Ahsoka release schedule to find out when the next episode drops, where Ahsoka takes place in the Star Wars timeline, or learn everything you need to watch before Ahsoka.
For more Star Wars, here is how to watch all of Star Wars in order, everything we know about the new Star Wars movies, and the best Star Wars villains of all time. And finally, if you are over space, here is everything new on Disney Plus this month and our list of the best movies of all time.