There's no denying the size, scope, and scale of the Marvel Cinematic Universe. When Kevin Feige's sprawling superhero tapestry is at its best, there are few things better in modern entertainment. But unfortunately, since Tony Stark snapped Thanos to dust way back in 2019's Avengers Endgame, there has been something missing. And that's not a problem that one of blockbuster cinema's other behemoths, Fast and Furious, has experienced.
The reason the MCU and Fast and Furious are totally different in this respect is pretty simple. The Fast and Furious movies are almost always self-contained adventures – we'll explain why Fast X is a bit different in a moment – giving them a sense of disposable fun.
Sometimes, with the best will in the world, MCU movies feel like homework. You can't understand Film X without watching Marvel movie Y and Marvel series Z, as well as remembering everything that happened in the dozen or so new movies before that. We love this stuff, but it's exhausting.
You don't get that sense of hard work with Fast and Furious. The list of best Fast and Furious characters is massive, and any recap of the franchise's overarching plot would be enormous and unwieldy.
But it doesn't matter all that much. If you don't know your Roman from your Ramsey or your Dodge Charger from your Chevy Impala, you can still enjoy the best movies in the series. At the end of the day, these are just wildly entertaining movies about people doing truly mad shit with cars.
These are some of the best action movies in Hollywood, and they sit in a delicious sweet spot. There's enough lore and long-running storytelling to satisfy fans, but each movie is also simple enough that you can keep up without spending an hour on Wikipedia before heading to the multiplex.
It's also noteworthy that, when the Fast and Furious movies do look to the future, they tease their direct sequel. Han and Deckard Shaw's meeting in the post-credits scene of Fast and Furious 9 was paid off in Fast X, while we know the two big cameos in the last 15 minutes of Fast X will be followed up when the Fast and Furious 11 release date comes around.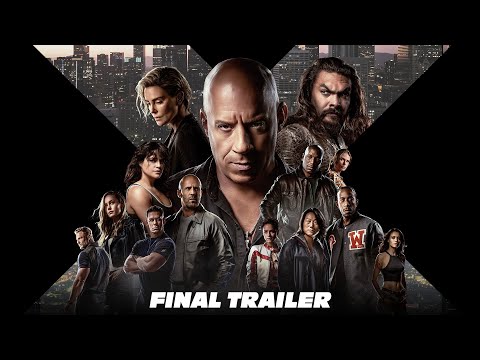 Fast X is a bit of a unicorn in the franchise – check out our Fast X review – in that it ends on a cliffhanger. The Fast X ending will lead directly into the next movie, but we know that the next movie is coming – and coming soon, for that matter. The setup is there, and we know when we can expect the payoff.
This is not true of the MCU. The series' famous post-credits scenes are open-ended teases for things that may or may not pay off down the line, and you're tasked as an audience with remembering all of these MCU characters, just in case they show up again.
The Eternals ending introduced Harry Styles as Thanos's brother Eros, the Doctor Strange 2 ending gave us Charlize Theron as Clea, and Thor 4 introduced Ted Lasso cast member Brett Goldstein as Hercules. We have no idea when any of these people will appear again, or if their 15 minutes of fame ended up as just 15 seconds.
The character of Adam Warlock is a great example. The post-credits scene of Guardians of the Galaxy Vol 2 in 2017 teased the creation of the super-being, but he didn't show up again until this year's Guardians of the Galaxy Vol 3. That's a gap of six years, 16 movies, and eight TV series. Half of the universe had been blipped out of existence, and back again. Even the most devoted MCU fan probably needed a refresher for that one.
There's none of that nonsense when it comes to Fast and Furious. Sure, there are complex bonds between some members of the Fast and Furious cast, but it's entirely possible to enjoy the movies without remembering every name and face. The explosive silliness is far more important than recalling a line two supporting characters said to each other a decade ago.
Far be it for us to clip Feige and Co's wings. The MCU has given us some of the best superhero movies ever made, after all. But, 15 years on from Iron Man, we've found ourselves desperately begging for it to slow down. Just once in a while, we'd love for one movie to focus on setting up the next one, rather than laying track for a hypothetical sequel somewhere in the distant future.
It's not like it has a detrimental effect at the box office. You have to go all the way back to 2009 to find a Fast and Furious outing that earned less than half a billion dollars worldwide. The average gross per movie over that period is around $900m, and two of the movies cracked a billion. That's a heck of a batting average, and definitely comparable to the MCU at its biggest.
The gargantuan success of the Fast franchise shows that you don't have to unravel an incomprehensible, multi-stranded saga of super-powered chaos in order to win big. Instead, you just need to put one foot in front of the other, living life a quarter of a mile at a time. And at the heart of it all? Family, obviously. Vin Diesel tells us exactly how it should be done, and who are we to disagree with him?
If that has whetted your vehicular appetite, find out how to watch Fast X and read our article arguing that the Fast and Furious movies are really a gritty Power Rangers reboot. You can also check out the alternative Fast and Furious titles in Japan and find out about how Keanu Reeves nearly played a Fast and Furious villain.
Elsewhere, we've got guides to the best 2023 movies still to come, including The Marvels release date, the Dune 2 release date, and The Equalizer 3 release date.