What is the Fast and Furious 11 release date? The Fast saga just will not slow down, and we're here to look ahead to the 11th chapter of the cinematic juggernaut.
The end of the Fast and Furious franchise is coming, whether we like it or not. However, there is still plenty of action to get through before we say goodbye to Dom Toretto and the gang. The Fast and Furious cast just keeps on getting bigger, and the stunts just keep on getting crazier, and we love every minute of it.
With the Fast and Furious 10 release date finally here and our Fast X review praising the wild new movie, we are now gearing up for what's next. So, here's all we know about the Fast and Furious 11 release date, including the cast list and plot speculation.
Fast and Furious 11 release date speculation
Vin Diesel revealed on Instagram that Fast and Furious 11 will be released on April 4, 2025. At Cinema Con 2023, Vin Diesel previously claimed that they were aiming for a Summer 2025 release date. They presumably need that time so they can work out how the hell Dom get's out of the trouble he's in.
When Fast 9 was released in 2021, Diesel revealed there would be two more movies to round out the series. Fast X is part one of that double-header, and Fast 11 would conclude the action movie saga.
However, Diesel recently hinted the Fast and Furious finale would now be a trilogy, meaning we could end up seeing a Fast 12, too. We'll keep you posted.
Fast and Furious 11 cast speculation
Vin Diesel will lead the family once more for Fast 11, and he'll be joined by all the usual suspects. Expect to see Fast and Furious characters like Letty (Michelle Rodriguez), Roman (Tyrese Gibson), Mia (Jordana Brewster), Tej (Ludacris), and Ramsey (Nathalie (Emmanuel) next time around.
The big news, though, is that Dwayne Johnson will be back as Luke Hobbs for Fast 11. His return is revealed in the Fast X ending, and we cannot wait to see him again.
Judging by the events of Fast 10, we can also expect to see Jason Momoa back as the main movie villain, Dante. He has unfinished business with all the gang, and it's going to get pretty messy in the next instalment.
The Fast and Furious 11 cast list includes:
Vin Diesel as Dominic Toretto
Michelle Rodriguez as Letty Ortiz
Jordana Brewster as Mia Toretto
Tyrese Gibson as Roman Pearce
Ludacris as Tej Parker
Nathalie Emmanuel as Ramsey
Dwayne Johnson as Luke Hobbs
Sung Kang as Han
Jason Statham as Deckard Shaw
Charlize Theron as Cipher
Scott Eastwood as Little Nobody
Jason Momoa as Dante
Brie Larson as Tess
Alan Ritchson as Aimes
Gal Gadot as Gisele Yashar
Fast and Furious 11 plot speculation
Fast and Furious 11 will pick up directly after the events of Fast 10 as the gang attempt to defeat Dante once and for all. Fast 10 is the epitome of a cliffhanger, as it leaves us in the thick of the action with a dam rigged to explode and the team in a very sticky situation.
The next movie will see Dom trying to save the ones he loves, and he will seemingly have the help of Luke Hobbs. We're not saying this will be a Dwayne Johnson movie, but it's hard not to be excited about the fact that Hobbs is back. He has beef with Dante, too, so it makes sense that the Fast family will join forces with him.
Meanwhile, it looks like Letty, Cipher, and Gisele will have their part to play. The last we saw them, they were fleeing Antarctica together, and we're sure they will be on hand to help out in the big battle. Avengers Infinity War, eat your heart out!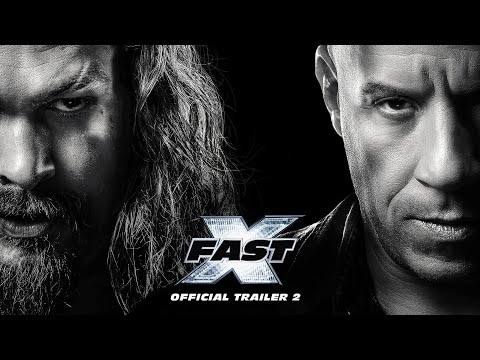 Fast and Furious 11 trailer speculation
There is no trailer for Fast and Furious 11 yet, and we will likely be waiting until 2025 before we get one. The film hasn't started shooting yet, so there's no footage to share. We suspect the Vin Diesel movie will release in the summer of 2025, meaning we'll probably get a trailer at the start of that year.
Where can I watch Fast and Furious 11?
It's not out yet, but when Fast 11 arrives, it will most definitely be on the big screen. After all, there's no better way to watch a Fast and Furious movie than on the biggest, loudest screen possible.
Will there be a Fast and Furious 12?
Nothing has been made official yet, but Vin Diesel has said there will be a Fast and Furious 12. That wasn't originally the plan, as Fast 11 was supposed to conclude the saga. But, by the sounds of it, there's enough juice in the tank for one more film, and we won't be complaining.
If you love the Fast franchise, take a look at how Tommy Lee Jones in Fast and Furious could've changed cinema. We've also got guides to the best movies coming in 2023, including the Dune 2 release date, the Oppenheimer release date, and The Equalizer 3 release date.