Released as the new millennium was in full swing back in 2001, Fast and Furious has since zoomed to the top of Hollywood. They were once just stealing DVD players in sports cars, but now every Oscar-winner and A-lister wants to join the Fast and Furious cast.
The Fast and Furious series contains cinema's greatest concentration of bald men, with that hair loss perhaps caused by how stressful it is trying to follow the timeline of the Fast and Furious movies in order. Anyway, we're here to help you avoid that level of stress with a guide to all of the famous faces behind your favorite Fast and Furious characters. We'll take you through it – a quarter of a mile at a time, of course.
The Fast and Furious cast and characters
The main Fast and Furious cast list:
Vin Diesel as Dominic Toretto
Paul Walker as Brian O'Conner
Michelle Rodriguez as Letty Ortiz
Jordana Brewster as Mia Toretto
Chris 'Ludacris' Bridges as Tej Parker
Tyrese Gibson as Roman Pearce
Sung Kang as Han Lue
Charlize Theron as Cipher
Gal Gadot as Gisele
John Cena as Jakob Toretto
Jason Statham as Deckard Shaw
Kurt Russell as Mr Nobody
Nathalie Emmanuel as Ramsey
Vin Diesel as Dominic Toretto
Vin Diesel plays the thief who eventually heads up a family of strays. They go from petty crimes to being the folks the government calls when they need something done fast and furiously. Dominic Toretto is a stoic beefcake but also a family man at heart, and nothing matters more to him than his found family.
Before Fast changed his career almost overnight, Diesel had appeared in Pitch Black, Boiler Room, and one of the best Steven Spielberg movies, Saving Private Ryan, as well as lending his voice to The Iron Giant. Now a big star and producer in Hollywood circles, Diesel has nurtured the series through two decades and reaped the benefits of its huge success.
Indeed, he also started the xXx franchise back in 2002 and returned as Riddick in 2004's The Chronicles of Riddick and 2013's Riddick, with a fourth film on the horizon. Most recently, he has been knee-deep in the Marvel Cinematic Universe madness as the voice of Groot in several MCU movies. Check out our Guardians of the Galaxy Vol 3 review for more on his latest appearance.
Paul Walker as Brian O'Conner
We all miss Paul Walker. The series isn't quite the same without him, but his legacy certainly remains, not just on the series but on cinema as a whole. Before his turn in the first film as Brian O'Conner, the LAPD officer infiltrating Dom's crew, he had already had an impressive career.
Walker had appeared in The Skulls, She's All That, Varsity Blues, and Pleasantville before star turns in Richard Donner's Timeline, Into the Blue opposite Jessica Alba, Clint Eastwood's Flags of our Fathers, and Disney family favorite Eight Below. He passed away on November 30, 2013, and has been sorely missed ever since.
Michelle Rodriguez as Letty Ortiz
Poor Letty has been through the mire throughout the series: lied to, chased, shot at, and she got amnesia. A normal week's work in this series, then. After her fantastic debut in 2000's Girlfight, Rodriguez has appeared in such films as Avatar, Alita: Battle Angel, Resident Evil, The Assignment, Smurfs: The Lost Village, Widows, and Machete.
More recently, Rodriguez had an absolutely killer 2023. Not only did she return for Fast X, but the actor also appeared as a fearsome barbarian in the DnD movie. As we say in our Dungeons and Dragons movie review, she's excellent in it, and we want to see her return in plenty of sequels.
Jordana Brewster as Mia Toretto
Like Rodriguez, Brewster is the other longest-serving member of the cast, having returned to the franchise with 2009's Fast and Furious and featuring in all the films since, including the new Fast X.
Brewster, along with Walker, helped form the other big love story at its heart. After her debut in 1998's The Faculty, she went on to star in Annapolis, Home Sweet Hell, and The Texas Chainsaw Massacre: The Beginning, as well as on TV in American Crime Story, Dallas, and, most recently, all three seasons of Lethal Weapon alongside Damon Wayans and Chace Crawford.
She was also in the cult classic D.E.B.S., which is one of the things that makes us want to bring back camp 2000s movies.
Chris' Ludacris' Bridges as Tej Parker
Tej Parker is another familiar face in this franchise who has appeared in seven Fast and Furious movies, including the latest outing. You can check out our Fast X review for more on how the new blockbuster played out.
A friend of Brian's, Tej is a former street racer and technical expert, making him an ideal recruit for Dom when he was first hired to steal from Hernan Reyes.
Tej is played by Chris' Ludacris' Bridges, a famous musician who also has a well of acting experience. He has worked on TV series such as Karma's World and even appeared on an episode of Empire. But what fans can be most excited about when it comes to the actor is that he is set to return when the Fast and Furious 11 release date arrives.
Tyrese Gibson as Roman Pearce
Ever since 2 Fast 2 Furious, Roman Pearce has been an irreplaceable member of the Fast family. He also has one of the best backstories in the franchise, so it's understandable why we can't get enough of him.
Roman is an ex-convict who won his freedom by taking down a drug lord; he is also best friends with Tej and a firm member of Dominic Toretto's crew. Tyrese Gibson portrays the impulsive marksman brilliantly, which isn't surprising since the star is familiar with big franchises and action movies.
Gibson has worked on Transformer movies, starred in the infamous superhero movie Morbius, and even had a cameo in one of the best animated series around, American Dad.
Sung Kang as Han Lue
Where would we be without Han or his iconic hair? Han Lue is an expert driver and (like his on-screen lover Gisele) has evaded death more than once. Although we all thought he was a goner in Tokyo Drift, F9 proved he was still alive. Since then, Han has been recruited by Mr Nobody and has been in hiding. But don't worry folks; he will definitely be back for the final new movies in the Fast saga.
Han Lue is played by Sung Kang. Kang isn't just a firm action star, though. The actor has appeared across multiple genres, such as the 2021 Disney movie Raya and the Last Dragon and the thriller series Power.
Charlize Theron as Cipher
Every franchise needs an evil mastermind, and in the case of the Fast and Furious timeline, Cipher is the baddest of the bad. Cipher is one of the best movie villians in the Fast story and is Dom's archenemy, especially once she kidnaps his kids and kills Elena Neves. Besides inflicting family trauma, Cipher is also a ruthless cyber-terrorist who is hell-bent on basically starting World War 3 in her quest for total domination.
No one could have portrayed this badass character better than Charlize Theron. Many know Theron for her part in Mad Max: Fury Road or Atomic Blonde (which is on our list of best movies like John Wick). Fans can look forward to her upcoming projects, such as the The Old Guard 2 release date and Atomic Blonde 2.
Gal Gadot as Gisele
Gisele is played by Gal Gadot, the DCU's ex-Wonder Woman, and is one of the most resilient Fast and Furious characters around. A former intelligence operative who worked with Mr Nobody, Gisele has plenty of deadly skills, such as martial arts and being trilingual. Like other characters, she has quite the ability to spring back from the dead…
Gadot is known for her work in big blockbusters. Besides Fast and Furious and her role as the Amazonian superhero, she was in the hit Netflix movies Red Notice and Heart of Stone, and will appear in the new Disney live-action remake of Snow White as the Evil Queen.
John Cena as Jakob Toretto
John Cena has followed the likes of Dave Bautista and Dwayne Johnson by pivoting from the wrestling ring to our screens. You might know him as the titular character in the Peacemaker cast (one of the few DC characters to evade James Gunn's swinging axe), but in the Fast and Furious universe, he's Jakob Toretto — Dom's younger brother and an agent of Mr Nobody.
At least, that's who he is when we meet him in F9, but by the end of the film, they end up reconciling, which sets the stage for him to be by Dom's side and help him keep his family safe after Dante puts his wicked plan into action.
Jason Statham as Deckard Shaw
Jason Statham plays Deckard Shaw in the Fast and Furious movies, appearing in Fast & Furious 6, Furious 7, The Fate of the Furious, Hobbs & Shaw, F9, and Fast X. Deckard is the eldest son of Magdalene Shaw and the older brother of Owen. He has also had a pretty rocky ride in the films so far, going on revenge quests and going undercover as a double agent.
Ultimately though, Shaw is one of the good guys, and we are happy that Statham continues his heroic streak. If you didn't know already, Statham is a veteran when it comes to leading the best action movies in Hollywood.
He is the star of The Meg franchise (read our Meg 2 review for more on that), and a regular in The Expendables franchise. Though if you've read our Expendables 4 review, you'll know he might want to forget that one.
Dwayne Johnson as Luke Hobbs
Another franchise regular, Johnson brought the beefy stickler Luke Hobbs to the Fast franchise. Initially antagonistic toward Dom and his crew, Luke eventually becomes an ally (they all do in the end). And in the spin-off Hobbs and Shaw, Johnson teamed up with Statham for their own adventure.
The Rock is a household name outside of this franchise, and some of his best movies of recent years include Moana, Black Adam, and the Jumanji reboot movies.
Johnson left the Fast franchise a few years back after rumors swirled about a feud with Diesel, but the two resolved their issues enough for Johnson to make an appearance at the end of Fast X. Hobbs is back, baby!
Kurt Russell as Mr Nobody
Nobody expected Fast and Furious to join the ranks of the best spy movies, but the franchise got that genre shift when Kurt Russell swaggered in wearing a tailored suit. As the boss of "The Agency", Nobody became responsible for sending the crew off on their missions. He's presumed dead at this point, but we're familiar enough with this guy to doubt that. He'll be back.
As for Russell, well he's a movie legend. You'll know him from the likes of The Thing and Escape From New York, while modern audiences will recognize him as Ego in Guardians of the Galaxy Vol. 2 or as Netflix's weirdly sexy Santa Claus in The Christmas Chronicles.
Nathalie Emmanuel as Ramsey
The genius computer hacker Ramsey made her debut in Furious 7, appearing as the pioneer behind the near-omnipotent God's Eye surveillance system. She has since become increasingly guilty about her invention, joining Dom Toretto's family to prevent various villains getting hold of it.
You'll also rarely see her at the wheel of the coolest Fast and Furious cars because Ramsey can't drive. Oops! In fact, neither can actor Nathalie Emmanuel. She's best known for her work as Daenerys's confidante Missandei in the Game of Thrones cast, as well as the Maze Runner franchise and The Dark Crystal: Age of Resistance.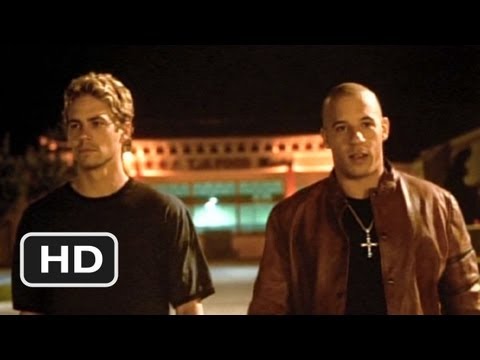 The full Fast and Furious cast
Below is the complete cast list for everyone in the first Fast and Furious movie. And we mean everyone.
Here's the full The Fast and Furious cast list:
Vin Diesel as Dominic Toretto
Paul Walker as Brian O'Conner
Jordana Brewster as Mia
Michelle Rodriguez as Letty
John Ortiz as Campos
Laz Alonso as Fenix
Gal Gadot as Gisele
Jack Conley as Penning
Shea Whigham as Stasiak
Liza Lapira as Trinh
Sung Kang as Han
Tego Calderon as Tego
Don Omar as Don Omar
Mirtha Michelle as Cara
Greg Cipes as Dwight
Ron Yuan as David Park
Alejandro Patiño as Gas Truck Driver
Joe Hursley as Virgil
Cesar Garcia as Juvenal
Brandon T. Jackson as BMW Driver
Mousa Hussein Kraish as Silvia Driver (as Mousa Kraish)
Neil Brown Jr. as Malik
Wilmer Calderon as Tash
J.J. Soria as Drug Runner (as Joseph Julian Soria)
Don Thai Theerathada as Drug Runner (as Don Tai Theerathada)
Robert Miano as Braga Double
Luis Moncada as Scar Thug
Kofi Natei as Thug
McCaleb Burnett as Federal Investigator
Greg Collins as Lead Investigator
Monique Gabriela Curnen as FBI Agent
Jimmy Lin as FBI Agent
Roger Fan as FBI Agent
Brendan Wayne as FBI Agent
Lou Reyes as FBI Agent
Breon Ansley as FBI Assistant
Assaf Cohen as Border Agent
Loren Lazerine as Border Agent
Lou Beatty Jr. as Judge
Julian Starks as Bailiff
Christopher Gehrman as Impound Clerk
Marco Rodríguez as Mexican Priest
Naureen Zaim as Hot Girl
Becky O'Donohue as Hot Girl
Sharon Zeev as Hot Girl
Alexandra Beres as Woman in Hallway
Jaimie Sullivan as Girl at the Beach
Leigh Folsom Boyd as GPS Voice
Valenzia Algarin as Dominican Dancer / Model (uncredited)
Lexi Baxter as Hot Girl (uncredited)
Robert Bess as Gangster #2 (uncredited)
Hazel Calderon as Bar Girl 1 (uncredited)
Christian Calloway as Prisoner (uncredited)
Jason Castle as Club Goer (uncredited)
Abraham Chaidez as Braga's Henchman (uncredited)
Daniel Colletti as Fenix's Henchman #2 (uncredited)
Liberty Cordova as Hot Girl (uncredited)
Jason L. Davis as Campos Henchman (uncredited)
Barnaby De La Cruz as Chico (uncredited)
Kristen DeLuca as Dwight's Girl (uncredited)
Jacob Diamond as VIP Club Patron (uncredited)
Antonio Echeverria as Prisoner (uncredited)
Ashley Green Elizabeth as Henchman's Girlfriend (uncredited)
Traci Elizabeth as Supporting (uncredited)
JR Garcia as Gangster #1 (uncredited)
Jerald Garner as Border Agent #3 (uncredited)
Meredith Giangrande as Club Girl (uncredited)
Guillermo Gomez as Henchman (uncredited)
Victoria Gracie as Model / Dancer (uncredited)
Fatimah Hassan as Dancer / Model (uncredited)
Brad Jacobowitz as Pedestrian (uncredited)
Chicago Jones as Fenix's Henchman (uncredited)
Joyce Kirkconnell as Driver (uncredited)
Jeff Lam as Ricky Shigura (uncredited)
John Edward Lee as Henchman (uncredited)
Sophia Lin as Kissing Girl (uncredited)
Devin Lockett as Campos Henchman (uncredited)
Mack-b as Henchmen (uncredited)
Adrienne McQueen as Dancer (uncredited)
Gilbert J. Menchaca as Ignacio Cruz (uncredited)
Mariano 'Big Dawg' Mendoza as Cartel (uncredited)
Mycole Metcalf as Girl Kissing in the Hall (uncredited)
Frank Miranda as Dominic Jamel (uncredited)
Teka Moon as Bikini Girl (uncredited)
Rana Morrison as Leena (uncredited)
Michael Nance as Cartel Driver #1 (uncredited)
Christina Neferis as Dancer (uncredited)
Derrick Owens as Military Agent (uncredited)
Shawn Rader as Street Racer (uncredited)
Lindsay Rosenberg as Model / Dancer (uncredited)
Bruna Rubio as Drug Runner's #2 Girl (uncredited)
Sagine as Dancer #2 (uncredited)
Rodney Sciba as Braga's Henchman (uncredited)
Jennifer Shumaker as FBI Agent (uncredited)
Bryan Tanaka as Racetrack Announcer (uncredited)
Alex Twidale as Henchman (uncredited)
Phil Tyler as Fenix Henchman (uncredited)
Holly Weber as Dwight's Girl (uncredited)
Dennis Winters as Prisoner on Bus (uncredited)
David Zahedian as Braga's Henchman #1 (uncredited)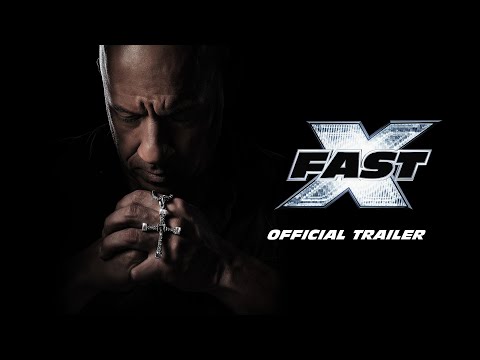 The Fast and Furious 10 cast
Or if you are after the newest stars in the Fast Saga, here is everyone cast in Fast X (aka Fast and Furious 10).
Here's the full Fast and Furious 10 cast list:
Vin Diesel as Dominic Toretto
Michelle Rodriguez as Letty
Jason Statham as Shaw
Jordana Brewster as Mia
Tyrese Gibson as Roman
Ludacris as Tej (as Chris 'Ludacris' Bridges)
Nathalie Emmanuel as Ramsey
Charlize Theron as Cipher
John Cena as Jakob
Sung Kang as Han
Helen Mirren as Queenie
Brie Larson as Tess
Scott Eastwood as Little Nobody
Jason Momoa as Dante
Alan Ritchson as Aimes
Luis Da Silva Jr. as Diogo
Daniela Melchior as Isabel
Leo Abelo Perry as Little Brian
Joaquim de Almeida as Hernan Reyes
Rita Moreno as Abuelita
Jaz Hutchins as Agency Tech
Luka Hays as Cipher Tech
Alexander Capon as Cipher Tech
Pete Davidson as Bowie
Shadrach Agozino as Bartender
Ludmilla as Starter
Miraj Grbic as Russian Bag Guy
Meadow Walker as Flight Attendant
Michael Irby as Zizi
Shahir Figueria as Officer
Ben Santos as Lead Cartel Thug (as Ben-Hur Santos)
Debby Ryan as Debby Ryan
Joshua Dun as Josh Dun (as Josh Dun)
Paul Walker as Brian O'Conner (archive footage)
Isabelle Bernardo as Beatrice (uncredited)
Emily Buchan as Dancer (uncredited)
David A. Chang as SWAT Team Officer (uncredited)
Alexandre Chen as Portuguese Character (uncredited)
Calvin Chen as Tuner Party Gents (uncredited)
Luca De Massis as Driver (uncredited)
Sofia Fernlöf as Dancer (uncredited)
Michael K. Fox as SWAT Team Officer (uncredited)
Gal Gadot as Gisele (uncredited)
Dwayne Johnson as Hobbs (uncredited)
Dan Matteucci as Driver (uncredited)
Cory McClane as Soldier (uncredited)
Tony Morgan as FBI Agent (uncredited)
Clément Osty as Rio Passerby (uncredited)
Justin Price as Swat (uncredited)
Simone Reeves as Brazilian Lady (uncredited)
Younes Rocks as Dante's Gang Gunman (uncredited)
Michael Rooker as Buddy (uncredited)
Reneque Samuels as Tuner Party Girl (uncredited)
Amber Sienna as Party Girl (uncredited)
That's it on the complete Fast and Furious cast, but with all the shock returns, new characters, and cameos in Fast X, you can expect this list to get a heck of a lot longer by the time the Fast 11 releases.
Still, with the impact of the 2023 Writers Strike and 2023 Actors Strike, we might have to wait a bit longer for Fast 11, so in the meantime, find out how to watch Fast X to see the latest installment.
Alternatively, take a look at why Tommy Lee Jones in Fast and Furious would've changed cinema. You can also find out about everyone who dies in Fast and Furious 10 and the wild alternative titles for Fast and Furious in Japan.