Is Fast X streaming? If you can smell the faint whiff of exhaust fumes on the horizon, it might be because cinema's most dysfunctional "family" is zooming back onto screens, accompanied by the roar of a dozen muscle cars.
The gang actually went to space last time around, so Fast and Furious 10 has a lot to live up to when it comes to the best action movie carnage. But they're giving it a good go, as most of the best Fast and Furious characters are back for a fresh slice of petrolhead pandemonium, and Jason Momoa's new character could be among the best movie villains the series has produced.
The new movie is stacking up to be very exciting indeed, so here's how to watch Fast X so that you can experience the latest Fast and Furious adventure as soon as possible. So get behind the wheel, rev that engine, and prepare for a high-octane family reunion.
Where can I watch Fast X?
The bombastic action glory of Fast X is out in cinemas as of Friday, May 19, 2023.
Naturally, the spectacle and silliness of the Fast and Furious movies are best experienced on the big screen, so this will be well worth a trip out to your local picture palace. Ideally, we'd suggest that you pick the biggest and loudest screen possible.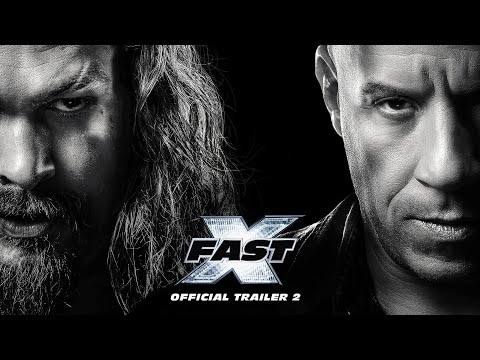 Is Fast X streaming?
Sorry, streaming fans, but Fast X is only in cinemas for now. We'll update this guide when we get news about the movie showing up on any of the best streaming services, but that's likely a few months away.
Is Fast X on Netflix?
You won't be able to find Fast X on Netflix at the moment. It's still in the midst of its theatrical window, and there's no news about its streaming home just yet.
Is Fast X on Disney Plus?
Fast X isn't on Disney Plus, and it's very unlikely to appear there any time soon. The movie is a Universal project, so we wouldn't expect to see it on Disney Plus. After all, Universal has its own streaming platform in Peacock.
Is Fast X on Prime Video?
No, Fast X isn't on Prime Video for streaming or rental just yet. We'll keep you posted when we know more about the streaming home for the latest movie in the high-speed franchise.
Is Fast X on Blu-ray?
Unfortunately, you can't get hold of Fast X on Blu-ray at the moment, but it will likely arrive on physical media before the end of 2023.
We'll definitely be wanting to add Fast and Furious 10 to our collection, along with the best movies in the franchise.
For more fun from the Fast and Furious world, find out about the alternative Fast and Furious titles in Japan and why the Fast and Furious movies are really a gritty Power Rangers reboot.
We've also got guides to the best 2023 movies coming this year, including the Indiana Jones 5 release date, The Equalizer 3 release date, and the Dune 2 release date.