What is Thrawn's plan in Ahsoka? After more build-up than the average professional wrestling entrance, Grand Admiral Thrawn made his villainous arrival in Ahsoka episode 6. We'd been waiting for a long time to see that big, blue, bad dude in live-action, with Lars Mikkelsen once again providing that whispery malevolence.
The world of Star Wars could now be under serious threat. One of the best Star Wars villains is back on the scene and there's no doubt that he has nefarious plans in mind for the rest of the Star Wars cast. Honestly, the latest Star Wars series certainly got kicked up a notch with the addition of Grand Admiral Thrawn.
Of course, the best Star Wars characters throughout the history of the Star Wars movies in order come with clear motivations for their actions. With that in mind, what is Thrawn's plan in Ahsoka? His evil antics have unfolded as part of what's new on Disney Plus, and here's the plan ahead.
What is Thrawn planning in Ahsoka?
Thrawn wants to return to the main galaxy after his exile on Peridea, and he's using the magic of the Nightsisters of Dathomir to achieve his goal.
In Ahsoka episode 6, Thrawn said his "primary objective" is to escape his exile on Peridea and return to his home galaxy. He has made a deal with the Nightsisters of Dathomir in order to achieve this and, as part of that deal, some sort of "cargo transfer" has to happen. This will take three rotations, which explains why the characters didn't immediately hop into the Eye of Sion and hyperspace jump back into the main galaxy.
Ahsoka episode 7 confirmed that the cargo transfer is almost complete, which means Thrawn will be preparing to make the jump back into the galaxy we know and love. As for the actual details of his master plan, we're still mostly in the dark. It's clear, though, that some of the news around his inevitable return has filtered out into the wider galaxy.
Ahsoka episode 8 saw Thrawn getting even closer to fulfilling his plan, though he still had to get Ahsoka out of the way so he could get on with his departure from Peridea. Obviously, the reunion of our heroes – Ahsoka Tano, Sabine Wren, and Ezra Bridger – put a spanner in the works of Thrawn's plans.
When Ahsoka and her crew turn up on a pair of Howlers, Thrawn is ready to take them down. Ultimately, he's able to depart with the help of his Night Troopers, and he and the Great Mothers head to Dathomir as their first port of call, leaving Ahsoka and Sabine stranded. Ultimately, this sets him up as the big bad for all the following stories in his path.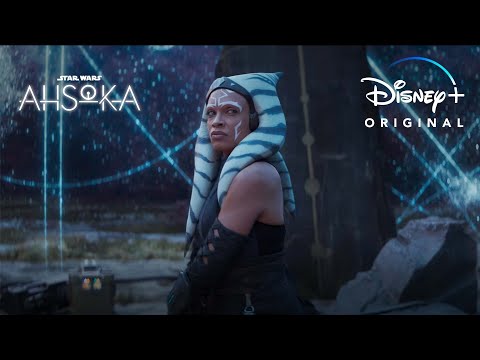 It's expected that Thrawn will have a large part to play in Dave Filoni's upcoming Star Wars movie, once again most likely playing the villain, so it's very likely that we'll be able to see how Thrawn's plans develop (or at least, what he manages to get up to in the grand scheme of things) when the feature rolls around.
If that's not enough Ahsoka, check out our guide to the World Between Worlds and learn all about the Ahsoka cast, as well as why Ezra Bridger won't use his lightsaber. You can also find out why Ahsoka just proved Palpatine right and take a look at why we don't care about Thrawn as much as Dave Filoni does.
Elsewhere, find out more about the best TV series and new movies coming to the galaxy far, far away as we look into The Mandalorian season 4 release date and all of the new Star Wars movies. Or switch franchises to the MCU and learn all about The Marvels and Deadpool 3.