Who does Clancy Brown play in Ahsoka? This article contains minor spoilers for the new Star Wars series on Disney Plus.
Ahsoka is the Star Wars event of the year, bringing Ahsoka Tano (one of the best Star Wars characters ever) back to the screen with her own dedicated Star Wars series. What a treat.
The Ahsoka cast includes plenty of faces you've seen before, and even some familiar voices. Speaking of which, a real Star Wars veteran has returned: here's who Clancy Brown plays in Ahsoka.
Who does Clancy Brown play in Ahsoka?
Clancy Brown plays Ryder Azadi, the Govenor of Lothal, in Ahsoka. He joins the Ahsoka cast after voicing Azidi in the Star Wars animated series Rebels.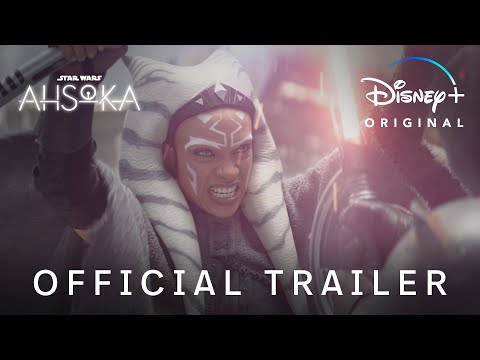 Aside from that, though, if you love Star Wars, you're bound to recognize Clancy Brown from a wide range of other series, too. He's appeared in live-action in The Mandalorian as the hulking Burg, and in the Clone Wars animated series, he did the voice work for Darth Maul's brother Savage Opress (what a name), who was also a Sith apprentice under the tutelage of Count Dooku.
We're expecting Brown to return as Ryder Azadi in Ahsoka, and play a big role in how events unfold. For more on when you'll next see him, check out our guide to the Ahsoka release schedule. You can also learn more about the Nightsisters of Dathomir, and see if Morgan Elsbeth is a Nightsister.
Or, find out why Ahsoka Tano survived Order 66 in the saddest way, and keep up to date with all the new Star Wars movies coming in the next few years.