With the launch of various Star Wars series after the sequel trilogy, it feels like we've been gradually edging closer to a new Star Wars golden age. As Lucasfilm and Disney usher in more overlapping stories, callbacks, and live-action crossovers for beloved animated Star Wars characters, it has all felt as if we're leading to something big.
Everything announced at Star Wars Celebration 2023 cemented this growing feeling with the crowing announcement of three new Star Wars movies. The first new movie gives us the chance to learn the origins of the Jedi. The second acts as a culmination of the Filoni-verse saga, which has been building since animated series like the Clone Wars. And as for the third, the Skywalker Saga will be firmly put behind us at last as Rey works to build a new Jedi Order from the ground up.
As Daisy Ridley reprises her role from the sequels, this new movie will likely be the beginning of a whole new generation of Star Wars. But it won't work unless John Boyega joins Ridley.
Divided opinions on the sequel trilogy aside, many fans will agree that Finn's character arc, at least at the very beginning, had bounds of potential. A former First Order Stormtrooper, it was refreshing to see the journey of someone who wasn't so much an idealistic hero but something of an anti-hero who becomes disillusioned with a tyrannical system.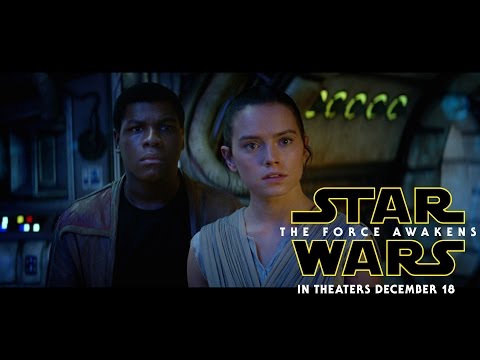 With Star Wars taking place in a universe quite literally divided into the Light and Dark Side, the moral greys undoubtedly make the best storytelling. It's these kinds of character arcs that make TV series like Andor and The Mandalorian work so well, allowing for richer, more layered characterization.
And with John Boyega's acting, especially in The Force Awakens, it's clear that he had the potential to do a character arc like this justice. But his Star Wars character was consistently pushed to one side and relegated to B-plots and half-finished storylines up until the point where all the writers let him do was call out "Rey!" in key moments.
Despite his gradually-shrinking role in the sequel trilogy, the character remained compelling — with his storyline in Rise of Skywalker leaving him in a perfect position to join Rey in the new Star Wars movie.
After the marketing for Force Awakens suggested Finn would be a Jedi, it feels like they finally started following through with that in Rise of Skywalker, as it's heavily implied that he is Force-sensitive. And given JJ Abrams and Boyega have both confirmed this plot point, it's fair to assume that a Force-sensitive Finn is part of the Star Wars canon.
So, in a movie focussed on Rey working to rebuild a new Jedi Order, doesn't it make sense for her to train her best friend as her Padawan? There are a few teething issues in how that storyline would work — such as the new Star Wars movie being set fifteen years after Rise of Skywalker — but we can assume that since the film is in early stages still, there are a number of ways they could still make it work.
For what it's worth, the LEGO Star Wars Holiday Special gave us a glimpse of what a Force-sensitive Finn might look like; with the one-off episode depicting him as Rey's first-ever Jedi apprentice. But the problem with this is that the Holiday Special isn't exactly canon.
Still, Disney and Lucasfilm have taken a pretty expansive approach to canon recently. In The Mandalorian season 3, they introduced Star Wars Legends novel character Gilad Pellaeon while also appearing to canonise the Jedi Temple Challenge game show.
They did this by making Kelleran Beq, the Jedi/game show presenter played by Ahmed Best, the one to rescue Baby Yoda from Order 66. So, the idea of a future movie incorporating the LEGO Star Wars canon isn't as far-fetched as it might appear.
The only remaining question is whether Boyega would even want to come back. Since Star Wars, his career has continued to soar: he both starred in and produced thriller movies like Pacific Rim Uprising and Breaking; won a Golden Globe for his role in Small Axe, and recently appeared in the critically-acclaimed drama movie The Woman King.
He's also spoken out before on the horrific racism he received the moment he joined the Star Wars cast, and has been candid about the ways in which he felt let down by Disney. So, if he wants to leave the Star Wars universe behind, you can't exactly blame him for that.
But equally, the idea of recasting Finn is out of the question. Similar to how Mark Hamill simply is Luke Skywalker, Boyega really is Finn. They're impossible shoes to fill, and if the character of Finn really is revisited in the new movie, it's time to give Boyega the storyline and spotlight he deserves. I think we can all agree that it's long overdue.
For more on future Star Wars projects, check out our guides to the Andor season 2 release date, Ahsoka release date, The Skeleton Crew release date, and The Mandalorian season 4 release date.