Five things we need to see in Andor season 2. While the Andor season 2 release date is still a mystery, there are two things we currently know for certain about the second season of the Star Wars series. First, it is currently in production and filming began back in November 2022. Second, it will release at some point in 2024.
Tony Gilroy, the creator of the series who also worked on the Star Wars movie Rogue One, has also said that the sci-fi series' ending will tie directly into the beginning of Rogue One. On top of that, certain Star Wars characters like the Star Wars droid K-2SO will be involved in the story.
So, there's already plenty to look forward to, and the team behind Andor season 1 proved that they know how to make a quality TV series. But, like any fan, that doesn't stop us having our own hopes and dreams for what Andor season 2 might bring. Here are the five things we want to see from Andor season 2.
The continued absence of Jedi and Sith
One of the best things about Andor season 1 (and there were many, many great things about it) was that it was confident enough to tell a Star Wars story removed from tales about the lightsaber wielding Jedi and Sith. While Emperor Palpatine did get a shout-out, and there were theories that Luthen Rael might be a secret undercover Jedi, that was all we got: hints and suggestions.
For Star Wars, that was truly something new. Even Rogue One, which was also detached from the more mystical side of the science fiction movies, ended with Star Wars villain Darth Vader's return – not that we're complaining.
The reason why their absence was a good thing was not just that it showed self-confidence, though. It was because we were able to see the galaxy and the Galactic Empire from the perspective of a normal person. This made it more terrifying than it's ever been, enabling the Rebellion to seem more urgent and necessary in the process.
Jedi and Sith are cool, but the story of Andor simply isn't about them. In Andor season 2, we want that to continue.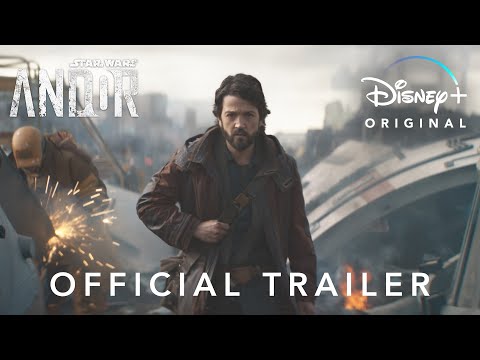 A Dedra Meero and Syril Karn love story
The ISB officer Dedra Meero and the snivelling Syril Karn were two of the best, most compelling characters introduced in Andor season 1, largely thanks to the brilliant work of Andor cast members Denise Gough and Kyle Soller. Their story intersected in surprising ways, concluding with Syril Karn saving her life not long after she threatened to end his.
Syril Karn's growing obsession with Dedra Meero, and what she represented as she hunted down Cassian Andor, grew in unpredictable ways, and it was impossible to predict that it might end with the suggestion of potential romance between the two. Yet, that's what happened.
We're desperate to see more of the two characters, and it would be especially engrossing (in a weird, kind of gross way) to see a love story form between the two as they join forces to smother the Rebellion. We don't know what that would look like, and it probably wouldn't end well, but it would fascinating to watch for a whole manner of reasons.
More of Nemik's manifesto
Nemik's manifesto, which he left to Cassian Andor after his death, was what truly sparked Cassian Andor's interest in joining the Rebellion. Combined with watching Maarva's funeral play out, Nemik's manifesto inspired Cassian Andor to fight back against the Galactic Empire, and therefore join the Rebellion.
We got glimpses of the manifesto when Cassian read certain passages, and listened to it playing out over important sequences towards the end of Andor season 1. And, we loved what we heard. Nemik's manifesto really dug into the dormant, underlying political theory that underlines a lot of Star Wars, but which has never truly been highlighted.
Nemik's manifesto brought it front and centre, exploring the political systems that underpin the Star Wars galaxy, the pre-requisite requirements for tyranny to emerge, and how it can fall in the face of organised, stubborn resistance. Its comments on the acquisition and maintenance of power can of course be applied to the real-world, but they also add so much depth to Star Wars. So, naturally, we want to see more of that, and hear more from the manifesto that ignited Cassian Andor's awakening.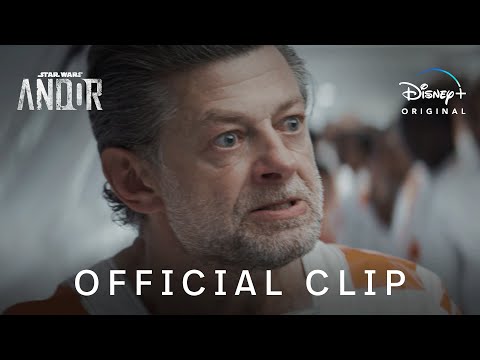 Cassian getting his hands dirty
Cassian Andor didn't shy away from a fight in Andor season 1, but when he killed (as he often did) it was largely for self-preservation and in pursuit of his own aims. We want to see Cassian get his already dirty hands even dirtier, and this time, for the sake of the Rebellion.
When we meet Cassian Andor in Rogue One he is a talented and trusted agent of the Rebellion. The missions that enabled him to get to that position will have been fraught with danger and sacrifice, and that's what we want to see more of in Andor season 2: Cassian Andor fighting in the shadows for the cause.
This will enable the thriller series to get into the murky depths of planets like Coruscant, which we saw hints of in Andor season 1. Let Andor season 2 fully evolve into the spy thriller that it wants to be.
A conclusion to Cassian's search for his sister
The whole story of Andor began with Cassian Andor searching for his lost sister, who he was separated from when Maarva saved him from Kenari. On his search, he killed two Pre-Mor security guards who threatened him, kicking off Syril Karn's hunt for him and all subsequent events.
Towards the end of the season, Maarva told Cassian to stop his search because his sister, Kerri, likely died on Kenari like the rest of the inhabitants. We're not sure that that's going to stop Cassian's search, though – and we don't want it to.
It's a strong personal quest which could tie the seasons together, and is one of the more emotive motivators for Cassian Andor. We want to see that story brought to its conclusion, whether Kerri really is dead or not.
Those are the five things we need to see in Andor season 2. For more on Star Wars, check out our guides to the The Mandalorian season 3 release date, the Ahsoka release date, and The Acolyte release date. Or, check out our picks for the best Star Wars scenes, the best Star Wars aliens, and the best Star Wars bounty hunters.