What is The Mandalorian season 3 release date? Star Wars sci-fi series, The Mandalorian, captured viewers' hearts with its epic storyline and the unforgettable introduction of Baby Yoda. Fans are now eagerly anticipating season 3 of the award-winning Disney Plus exclusive, and its cavalcade of intriguing Star Wars characters.
Set five years after the events of The Return of the Jedi, The Mandalorian had to deal with a lot of fan expectations. Thankfully showrunner Jon Favreau rose to the occasion and created a perfect world for The Mandalorian, aka Din Djarin, aka Mando, (Pedro Pascal), a lone bounty hunter tasked with retrieving 'The Child', aka Grogu, who's best known as Baby Yoda.
The TV series has received rave reviews from critics and won numerous awards, with Baby Yoda going on to become an icon. There's still a lot more of this story to tell, though, thankfully, we've got a lot more to tell you about it as we run through everything we know about The Mandalorian season 3 release date, to cast, to the plot, and more.
When is the Mandalorian season 3 release date?
The Mandalorian season 3 will premiere on Disney Plus in February 2023. This was revealed at Star Wars Celebration 2022, with an announcement on Twitter after, with a new poster.
There was a little confusion regarding the release date of The Mandalorian season 3 as onlookers had hoped that Disney had announced that it was coming at the end of 2021, a Christmas delight.
It turns out that the announcement was, in fact, referring to The Book of Boba Fett coming to streaming service Disney Plus in December instead.
Showrunner Jon Favreau clarified things during an interview with Good Morning America. "The next show coming up, Kathy said the next chapter and that's going to be The Book of Boba Fett and then we go into production right after that on season 3 of The Mandalorian," he explained. "You know, back with the main character that we all have known and loved."
Carl Weathers, aka Greef Karga, confirmed on Twitter that production was set to begin on The Mandalorian season 3 on October 13, 2021. Weathers celebrated his birthday recently, with a further tweet announcing that the team were "in the thick of shooting a new season" on January 14, 2022.
We know now, courtesy of Weathers, that production wrapped in March so we should probably expect an announcement soon.
The Manalorian season 3 trailer
The Mandalorian season 3 got its first teaser trailer at the D23 2022 event. The trailer showed Din Djarin struggling to deal with the consequences of previous seasons.
It showed him being stripped of the title of Mandalorian for taking off his helmet. In addition, it showed Din Djarin's conflict with Bo Katan as she appears to have assumed the title of ruler of Mandalore.
Check out the first, epic teaser trailer for the upcoming season below: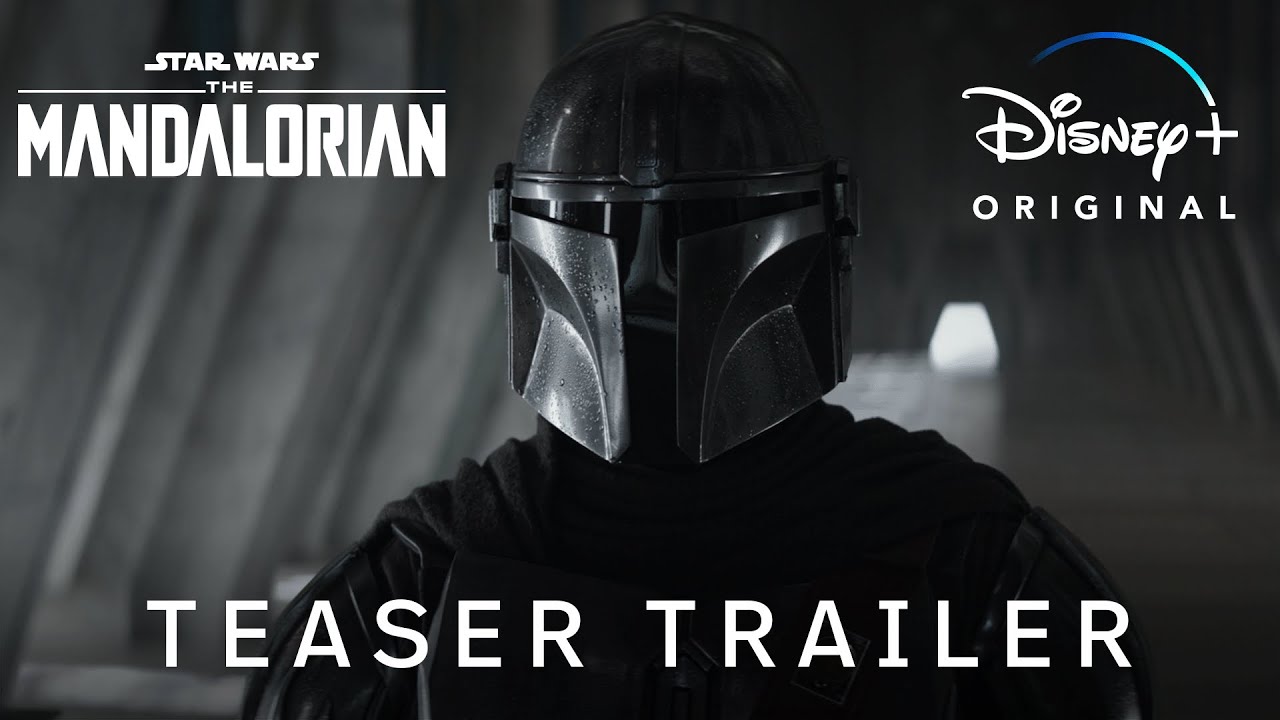 Who's in The Mandalorian Season 3 Cast?
There's not much news when it comes to confirmed cast members for The Mandalorian season 3 but we do know that Mando himself, Pedro Pascal, is back.
Thanks to a now-deleted Instagram post from his stunt double, Brendan Wayne, we know Pascal will be reprising his role for season 3. "Yes!! Pedro is coming and awesome. DO NOT BELIEVE EVERYTHING YOU HEAR."
That's no moon! Star War movies in order
Despite Pascal's busy schedule, including shooting HBO's The Last Of Us series, season 3 of The Mandalorian shouldn't suffer any delays. The beauty of playing a masked character means the production could rely on stunt doubles, with Pascal adding his vocal talents further down the line.
And as we mentioned above, Carl Weathers aka Greef Karga, also revealed he'll be back in front of the camera again so we feel safe to say he'll make a return.
Punch it Chewie! Best science fiction movies
We also have a sneaking suspicion a couple of other cast members such as Katee Sackhoff, aka Mandalorian heiress and member of the Nite Owls, Bo-Katan Kryze who appeared in season 2, will be back.
In an exclusive interview with Slash Film, Sackhoff hints that she hopes there's more to come for her character. "The way that Lucasfilm left me in season 2, one of the roads that could be gone down, absolutely, you'd think, would be the unfinished business," she says. "But that is so far above my pay grade, and you just don't know, right? As a fan of the show, I'm just excited to see what they come up with."
And when speaking to Metro.co.uk, Giancarlo Esposito aka Moff Gideon spoke about his hopeful return, "I'm happy to feel as if Moff will be back in season 3. Of course, I don't know definitively, but I think we want to know more about him." As Mando himself would say, "I like those odds."
We do know of one cast member who won't be returning and that's Gina Carano aka Cara Dune. The official Lucasfilm statement states: "Gina Carano is not currently employed by Lucasfilm and there are no plans for her to be in the future."
According to The Hollywood Reporter, it was believed that the role of Cara would not be recast although industry insiders suspected that may change down the road as the story develops.
The Mandalorian season 3 plot speculation
The season 2 finale set the rumour mill ablaze with suspicions on what could happen in The Mandalorian season 3. We were left mouths agape as Mark Hamill, de-aged in CGI, appeared as Luke Skywalker, Moff Gideon was captured, and Mando and Baby Yoda separated as Grogu left for his Jedi Order training which sounds a lot like more Luke Skywalker.
May The Force be with you: Best adventure movies
In terms of any teasers for the season 3 plot, Esposito had something to say during an interview with WRAL at GalaxyCon. "I am going to get this child and it's for a very different reason than many people think," he explained. "This child has magic powers, 50-years-old, and can see the future and we want everyone to know eventually on this show that this child could save our universe."
Mando and Grogu reunited in The Book of Boba Fett with baby Yoda turning his back on Luke's new Jedi order. What does this mean for season 3?
Well, it means the galaxy's best interspecies father and son are back where they belong, together. We also got a tease that Mando will be trying to redeem himself in the eyes of his fellow Mandalorians so perhaps that will be the driving force of the new season?
Which are the best: Star Wars movies ranked
Regularly in the past two seasons, the show has seen a flurry of famous people don the director's hat from Bryce Dallas Howard to Taika Waititi to Peyton Reed, so we think it's safe to say we can expect more of that in season 3 too.
That's everything we know about The Mandalorian season 3. Keep your eyes peeled on this page, as we keep you informed on everything a long, long time ago, in a galaxy far, far away. For more Star Wars, check out our guides to The Bad Batch season 2 and Ahsoka, both coming to Disney Plus.