What is The Mandalorian season 3 release date? Star Wars sci-fi series, The Mandalorian, captured viewers' hearts with its epic storyline and the unforgettable introduction of Baby Yoda. Fans are now eagerly anticipating season 3 of the award-winning Disney Plus exclusive, and its cavalcade of intriguing Star Wars characters.
Set five years after the events of the Star Wars movie, The Return of the Jedi, The Mandalorian had to deal with a lot of fan expectations. Thankfully showrunner Jon Favreau rose to the occasion and created a perfect world for The Mandalorian, aka Din Djarin, aka Mando, (Pedro Pascal), a lone Star Wars bounty hunter tasked with retrieving 'The Child', aka Grogu, who's best known as Baby Yoda.
The TV series has received rave reviews from critics and won numerous awards, with Baby Yoda going on to become an icon. There's still a lot more of this story to tell, though. Thankfully, we've got a lot more to tell you about it as we run through everything we know about The Mandalorian season 3 release date, cast, plot, and everything else you'd want to know about the Star Wars series.
When is the Mandalorian season 3 release date?
The Mandalorian season 3 release date is March 1, 2023. This was revealed at CCXP 2022, where Lucasfilm held a panel on upcoming productions.
There was a little confusion regarding the release date of The Mandalorian season 3 as onlookers had hoped that Disney had announced that it was coming at the end of 2021, a Christmas delight.
It turns out that the announcement was, in fact, referring to The Book of Boba Fett coming to the streaming service Disney Plus in December 2021 instead. Showrunner Jon Favreau clarified things during an interview with Good Morning America.
"The next show coming up, Kathy said the next chapter, and that's going to be The Book of Boba Fett, and then we go into production right after that on season 3 of The Mandalorian," he explained. "You know, back with the main character that we all have known and loved."
The Mandalorian season 3 trailer
The Mandalorian season 3 trailer dropped during the D23 2022 event. The trailer showed Star Wars character Din Djarin struggling to deal with the consequences of previous seasons.
It showed him being stripped of the title of Mandalorian for taking off his helmet. In addition, it showed Din Djarin's conflict with Bo-Katan as she appears to have assumed the title of the ruler of Mandalore.
Check out the first epic teaser trailer for the upcoming season below: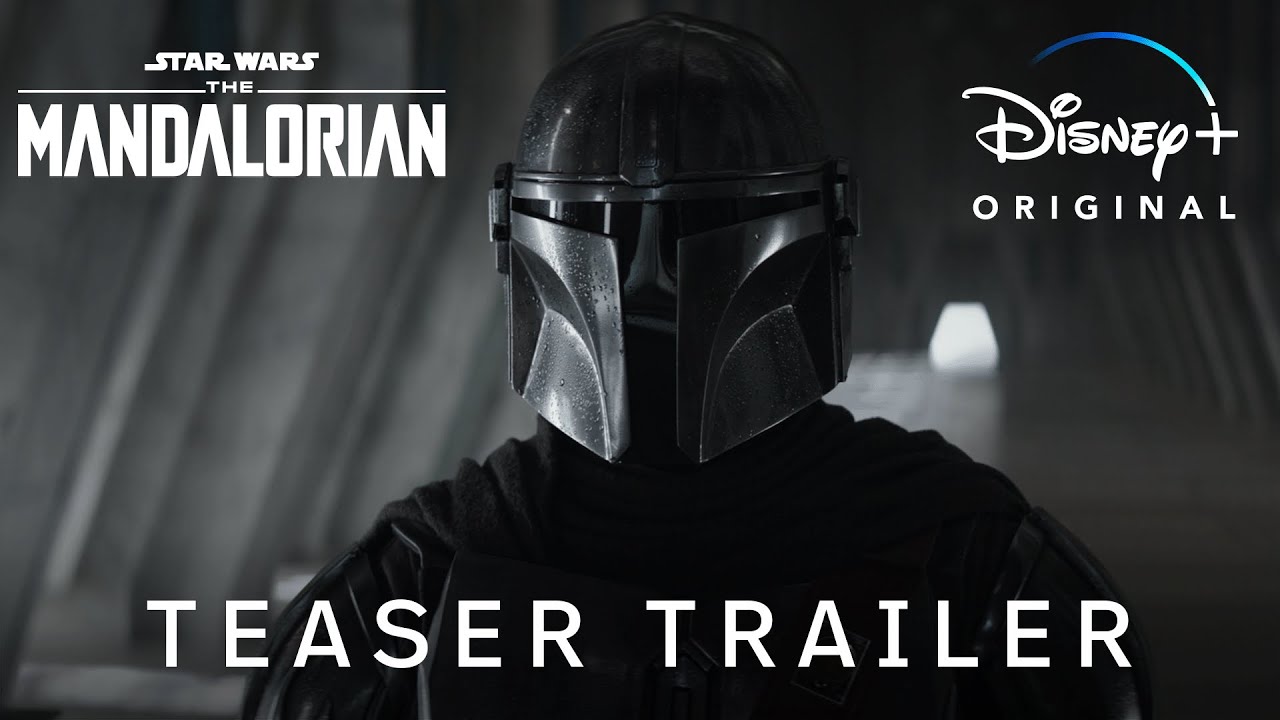 The second trailer for The Mandalorian season 3 dropped on January 17 2023.
Who's in The Mandalorian season 3 cast?
The Mandalorian season 3 cast includes Pedro Pascal, Katee Sackoff, Giancarlo Esposito, and Carl Weathers.
Pascal will play Din Djarin once more. Katee Sackhoff returns to her role as Bo-Katan, while Esposito will take on the part of Star Wars villain Moff Gideon again.
That's no moon! Star War movies in order
Despite Pascal's busy schedule, including shooting HBO's The Last Of Us series, season 3 of The Mandalorian shouldn't suffer any delays. The beauty of playing a masked character means the production could rely on stunt doubles, with Pascal adding his vocal talents further down the line.
Punch it Chewie! Best science fiction movies
We do know of one cast member who won't be returning, and that's Gina Carano, aka Cara Dune. The official Lucasfilm statement states: "Gina Carano is not currently employed by Lucasfilm, and there are no plans for her to be in the future."
According to The Hollywood Reporter, it was believed that the role of Cara would not be recast, although industry insiders suspected that may change down the road as the story develops.
The Mandalorian season 3 plot speculation
The Mandalorian season 3 plot will revolve around Din Djarin looking to repent for his transgressions and become integrated into Mandalore culture once more.
Mando and Grogu reunited in The Book of Boba Fett, with baby Yoda turning his back on Luke's new Jedi order. What does this mean for season 3?
Well, it means the galaxy's best interspecies father and son are back where they belong, together. We also got a tease that Mando will be trying to redeem himself in the eyes of his fellow Mandalorians and seemingly reuniting his scattered people, perhaps with the help of the Darksaber.
May The Force be with you: Best adventure movies
In terms of any teasers for the season 3 plot, Esposito had something to say during an interview with WRAL at GalaxyCon. "I am going to get this child, and it's for a very different reason than many people think," he explained. "This child has magic powers, 50-years-old, and can see the future, and we want everyone to know eventually on this show that this child could save our universe."
Use the force: Jedi explained
Regularly in the past two seasons, the show has seen a flurry of famous people don the director's hat, from Bryce Dallas Howard to Taika Waititi to Peyton Reed, so we think it's safe to say we can expect more of that in season 3 too.
That's everything we know about The Mandalorian season 3. Keep your eyes peeled on this page as we keep you informed on everything a long, long time ago, in a galaxy far, far away. For more Star Wars, check out our guides to Andor season 2 release date, and Ahsoka. Or, take a look a the Rebellion and its enemy, the Galactic Empire.