Who is Cassian Andor in Star Wars? The galaxy is full of all kinds of weird and wonderful characters, good and evil, but one of the most fascinating heroes around is the thief-turned-rebel Cassian Andor, and we've got all you need to know about him here.
Cassian first appeared in the Star Wars movie Rogue One, before getting his own TV series called… you guessed it, Andor. The show was actually very good. In fact, it's the best Star Wars series ever, and there wasn't even a Jedi, Sith, or lightsaber in sight.
The sci-fi series still leaves a lot of mystery around the Star Wars character, though, so we've put together this handy guide to help you keep up with the Cassian Andor lore ahead of the Andor season 2 release date.
Who is Cassian Andor?
Cassian Andor was a highly-skilled spy and assassin who became an integral part of the Rebel cause in their fight to protect the galaxy from the Empire.
Initially ambivalent to the tyranny of the Galactic Empire, it wasn't until their reign of terror started to impact his life that Cassian began to fight back. He joined the Rebellion along with Luthen Rael, and would later go on to be part of the tragic mission to steal the Death Star plans, ultimately leading to its destruction in the original Star Wars movie.
Where does Cassian Andor come from?
Cassian Andor is originally from the planet Kenari, but he spent most of his formative years on the planet of Ferrix.
When his home planet of Kenari came under attack, a nine-year-old Kassa was rescued by Maarva and Clem. Maarva took him to Ferrix and raised him as Cassian, forging his identity and claiming he was born on Fest.
On Ferrix, Cassian formed strong bonds with the Star Wars droid B2EMO, Bix Caleen, and Brasso. His missions in the galaxy would ultimately bring Ferrix under the control of the ISB and see him hunted down by Dedra Meero and Syril Karn, putting his friends and family at risk.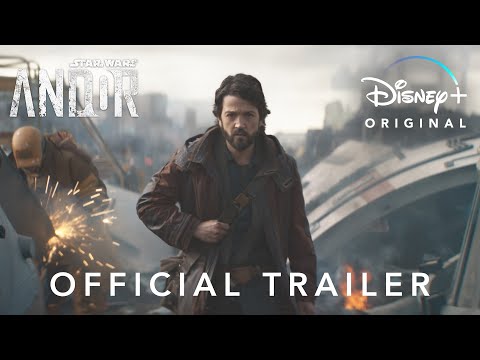 Is Cassian Andor a good guy?
To a degree, yes, Cassian Andor is a good guy, but he has gotten his hands dirty and killed people, too, so it's a bit of a moral grey area.
While he fights for the Rebellion in the name of stopping the evil regime of Emperor Palpatine and the fear that is spreading across the galaxy because of the Star Wars villain, Cassian is still a very dangerous man. His methods may be questionable, but their motivation is almost always for the good of the galaxy.
To learn more, dive into our guide to the Andor cast or see why Andor season 2 needs to do these five things. For the wider galaxy, check out our list of the best Star Wars bounty hunters and the best Star Wars scenes.