Who is Wes Chatham playing in Ahsoka? The New Republic era of the Star Wars universe is expanding ever further as we explore the world of Ahsoka. The former Jedi is now helping with the fightback against the threat of a return for one of the most dastardly leaders within the fallen edifice of the Galactic Empire.
Alongside Thrawn, Star Wars viewers have now had the chance to meet Wes Chatham in the new Star Wars series. He has switched his sci-fi allegiances from another of the best TV series to join the Star Wars cast. Chatham was previously best known as Amos Burton in one of the best sci-fi series around, The Expanse.
Chatham has joined the Ahsoka cast in an eye-catching role alongside some of the best Star Wars characters from both animation and live-action, but who is Wes Chatham playing in Ahsoka? Let's take a look at what we know.
Who is Wes Chatham playing in Ahsoka?
Wes Chatham is playing Captain Enoch. He's a golden stormtrooper and the right-hand man to the dastardly Grand Admiral Thrawn, leading an army of troopers.
Chatham was one of the later additions to the Ahsoka cast in terms of his announcement, with Deadline reporting in April 2023 that the character will be the "right-hand man" to Grand Admiral Thrawn (Lars Mikkelsen), one of the best Star Wars villains.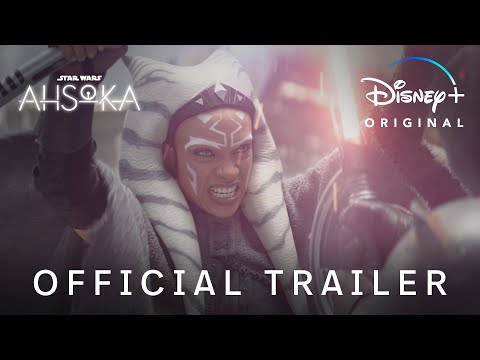 Captain Enoch made his debut in Ahsoka episode 6, appearing as the leader of Thrawn's army of Night Troopers. We haven't learned a great deal about him yet, but we'd bet our lightsaber on his unique appearance with gold replacing parts of his armor, being something to do with the dark magick of the Nightsisters of Dathomir.
There's plenty more to come from Enoch, and we can't wait to unravel the mysteries behind his shiny visage.
If you have more Ahsoka Tano-based questions, we have plenty more Ahsoka-based answers, including our explainers on if Sabine is Force-sensitive, the Pathway to Peridea, and Clancy Brown's character. You can also learn about Ahsoka's connection to Andor.
Meanwhile, find out more about the best movies in the franchise with our guide to the Star Wars movies in order. You can also look at the new movies ahead as we round-up the new Star Wars movies and explain why Star Wars needs John Boyega in the future. If that's not enough, we have a guide to everything new on Disney Plus, as well as information on The Marvels and Avatar 3.