Here's everything you need to know about Grand Admiral Thrawn's Night Troopers. Spoilers ahead for the new episode of Ahsoka.
Ever since the start, Star Wars (and, to be fair, Star Wars fans) has had an obsession with Stormtroopers. In A New Hope we got the classic Stormtroopers, in Empire the gorgeously designed Snowtroopers were introduced during the siege on Hoth, and Return of the Jedi brought in the iconic Scout Troopers. If you're re-watching the Star Wars movies in order – and following along with the many Star Wars series – you'll also see Death Troopers, Dark Troopers, Sith Troopers, Purge Troopers, and more.
Now, with Ahsoka Tano's latest adventure, we also have the Night Troopers. Here's everything you need to know about the latest variant, and what makes them so exciting for Star Wars fans.
What are the Night Troopers in Ahsoka?
The Night Troopers are Grand Admiral Thrawn's personal Stormtrooper variant, serving as his army aboard his starship Chimera. Previously just standard Stormtroopers, the Night Troopers were those who were aboard the Chimera as it, and Grand Admiral Thrawn were pulled into hyperspace and lost in another dimension of existence.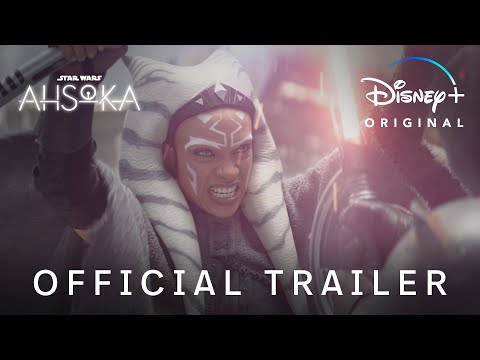 Their armor is damaged and broken, held together by tape and threads of gold. The resulting veining effect is reminiscent of the Japanese art of kintsugi, whereby broken pottery is repaired with a mixture of powdered gold. Speaking of gold, the Night Troopers are led by the distinctive Captain Enoch: a Stormtrooper whose helmet has a golden face. Enoch has potential links to the Nightsisters, and it could be that the name Night Troopers is similarly connected to the Witches of Dathomir.
The fanatical Night Troopers are fiercely devoted to Grand Admiral Thrawn, and after being separated from the Galactic Empire they act as his loyal personal army. To get to Thrawn, you're going to have to get past the Night Troopers first. We're expecting to see much more of the Night Troopers and Captain Enoch in the final two episodes of Ahsoka as the grand conclusion gets closer.
For more on Star Wars, see our guide to the new Star Wars movies, and learn all about the Star Wars cast and Ahsoka cast. Or, see our picks for the best Star Wars villains and best Star Wars characters, before learning why we think Ahsoka made a big Thrawn mistake. To go beyond Star Wars, see what's new on Disney Plus this month, and see our choices for the best TV series of all time.