We're still having a hard time with coming to terms with Kevin Costner's departure from the world of small screen television. The younger generation would know Kevin Costner from one of the best TV series of recent years, Yellowstone. And despite starring as John Dutton in the flagship Yellowstone series, it's come to pass that he'll be leaving the role.
With the fate of Yellowstone season 5 part 2 up in the air, the only thing we can do in the meantime is wait and see what will happen to the Yellowstone timeline as a result. Thankfully, Costner is one of the best actors around, so there's plenty of projects in his pocket for us to distract ourselves with.
From starring in one of the best romance movies with The Bodyguard, and one of the best sports movies with Field of Dreams, he's done it all. But in what we think is great news, you can now watch one of his most memorable roles in what many consider to be the best movies of all time, Dances with Wolves, on Amazon Prime Video.
The streaming service has added the drama movie to their ever-growing catalog, meaning it joins everything else new on Amazon Prime this month.
Dances with Wolves is widely considered to be one of the best Westerns, and studies an Army Lieutenant during the Civil War. It focuses on his interactions with a Lakota tribe, which entrances him so much that he chooses to leave his old life behind and become one of them.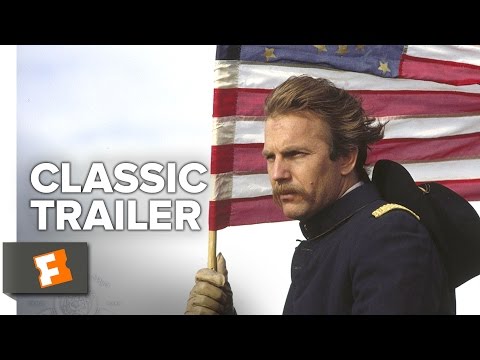 As far as acclaim goes, it doesn't get much better than what Dances with Wolves received. The movie was not only a box office hit, earning over $424.2 million worldwide on a $15 million budget, but would also go on to be nominated for twelve Academy Awards and win seven, including Best Picture. Fans of Costner's acting would also be happy to know that it's a Costner-directed feature!
Over time, it's become credited as the film that revitalized the Western genre, and has actually been selected for preservation in the United States Film Registry for being "culturally, historically, or aesthetically significant". (Looks like Yellowstone isn't his only contribution to the Western legacy.)
But Dances with Wolves' success wasn't always going to come easy. The shoot itself lasted for a lengthy five years, and used Native American dialogue, wild wolves, and ended up with an undesirable 3 hour run time. That said, we think it's well worth the trouble it took to make, and see it as one of the greatest historical epics of all time.
We also think it's one of Costner's best performances to date, and proves that he can be one of the most hypnotizing actors, even when he spends a significant amount of time on-screen on his own. And, as Oppenheimer has recently proven, audiences don't have much trouble sitting for a three hour movie these days. So why not sign up for Amazon Prime here and give it a turn? You can also get Paramount Plus for Yellowstone viewing below.
Take a look at the best war movies for more historical drama. You can also see what Costner is up to next with the Horizon release date, and see what 10 shows to watch next like Yellowstone. You can also get to know the 6666 release date and 1923 season 2 release date to keep up to date with the Yellowstone cast.
Plus, take a look at what you can do now that Yellowstone is breaking up with you, and see why we think Dallas ran so Yellowstone could fly.