When is the John Wick season 5 release date? Since 2014, John Wick has stolen hearts with his sharpshooter eyes and one-liners. However, after years of near-death experiences and running from the criminal organisation – The High Table – fans may be wondering if there is still steam left in this franchise after the latest film John Wick: Chapter 4?
In the new movie, John Wick 4, fans got plenty of lore, kills, new characters and sneak peeks into John's origins. In the action movie, we meet John's old crime family branch, encounter another old friend of John's, and even see a startling possible connection between Winston and John's past. So, despite the seemingly final ending of John Wick: Chapter 4, fans want to know if another movie – answering all these questions – is still a possibility.
Well, The Digital Fix certainly believes that a follow-up is bound to come up and has done some digging in anticipation for the new John Wick movie. From the John Wick 5 release date, cast, plot and more – here is everything we could find about the potential sequel. Warning spoilers ahead!
John Wick 5 release date speculation
The John Wick 5 release date has not been confirmed as of May 2023. A new John Wick movie hasn't even been greenlit just yet, and unfortunately for fans, we may be waiting for a long time for John Wick 5 to come around too.
In an interview with The Hollywood Reporter, the director of the thriller movie Chad Stahelski confirmed that he is done with John Wick for now. "In our minds, Keanu and I are done for the moment. We're going to give John Wick a rest. I'm sure the studio has a plan. If everyone loves it and it goes kooky, then we'll take a quiet minute," he said.
However, as the filmmaker hints above, the studio may still push for a sequel- if John Wick: Chapter 4 does well at the box office. While John's story is pretty much wrapped up, we know fans would love a prequel. We want to see John's love story unfold and how he became Baba Yaga.
More new movies are definitely a possibility when you think about it, so we aren't going to rule out John Wick 5 just yet.
John Wick 5 cast speculation
Currently, there are no confirmed names on the John Wick 5 cast list. It is also tricky to try and work out who will be in the potential movie, given how its place in the John Wick movie timeline is still up in the air.
Although John died in John Wick: Chapter 4, we are positive that Keanu Reeves will pop up briefly in the film. If it takes place after the events of the last movie, we'd probably see the star as a flashback. And if John Wick 5 is a prequel, we'd likely see Reeves in a scene or two during the moment when he retired from the criminal organisation to get married.
This same principle would apply to all the staple John Wick cast, such as Ian McShane as Winston and Laurence Fishburne as Bowery King. It would also apply to the big names from the first John Wick movie, which worked with the character during his Baba Yaga days.
This would mean Michael Nyqvist as Viggo Tarasov, Willem Dafoe as Marcus, and Bridget Moynahan as John's wife. Unfortunately, Lance Reddick won't reprise his role as Charon, as the talented actor passed away in 2023 from natural causes at the age of 60.
We would also get to see a bunch of new actors playing young counterparts of all the characters. So stay tuned as we keep you updated on any developments.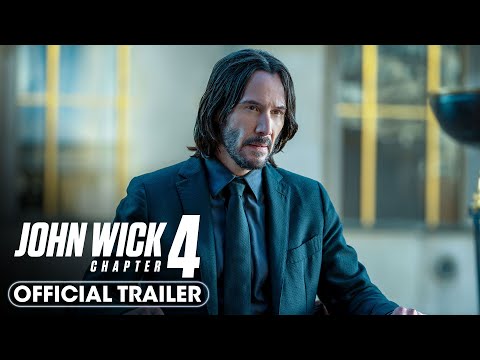 John Wick 5 plot speculation
At the time of writing, there is no official plot synopsis for John Wick 5. However, as we mentioned above, there are still some directions that a new movie could follow and gaps in John Wick's story that need filling. Warning: Major spoilers for John Wick 4 ahead!
After the events of the action movie John Wick: Chapter 4, we still don't know John's full childhood story. Yes, he is an orphan, but how did he wind up in a criminal family, and most importantly – how, with his assassin lifestyle – did he meet and end up marrying his late wife?
While John Wick died at the end of John Wick: Chapter 4, in the final moments of the action movie, we were still left with a massive cliffhanger. We saw on John's gravestone Winston has a tattoo of the same criminal group that recruited John, the Ruska Romas. The tattoo also appeared briefly in the tracker Mr Nobody's notebook while he was looking for John – so we know it is significant. Oh, and finally, Winston called John "son" as he left the gravesite in John Wick 4.
So, yeah, you can't just drop a massive connection like that without giving us an explanation, right? Did Winston train with John, is he actually his father? We need answers – and we need them now in some sort of prequel movie. The John Wick comic book mini-series, already has a storyline on John's childhood, just waiting to be adapted for the big screen.
There is also already a prequel TV series focusing on the Continental hotel and Winston coming out, so why not have a John Wick origin movie too? There is still plenty left in this world to explore – and we are positive that John Wick isn't totally buried in the ground just yet.
For more John Wick content, you can read our John Wick 4 review and learn all the details with our John Wick 4 ending explained guide, including everyone who dies in John Wick 4.
If that's not enough, we've also got a breakdown of the John Wick cast and a list of the best movies ever made for you to enjoy. If that's not enough, we've also got a guide breaking down everything you need to know about the Ballerina release date.