What is the Ballerina release date? It's not been long since the newest John Wick movie hit our screens. But, like most, we're already missing the quick-fire, heavy-handed assassin. So we're looking to the future and finding out everything there is to know about the Wick universe's upcoming spin-off.
Ballerina will be the newest entry in the John Wick world, and will star Ana de Armas in the leading role as a, you guessed it, deadly ballerina. Combine the classic spectacular stunt sequences and breathless fight scenes, and this sounds like a recipe for success. It's the least we would expect from the John Wick movies, after all.
But what exactly is Ballerina about, and when it is coming out? What's the pointe? (Didn't think we could get a ballet pun in here, did you?) Well, put down your guns and take a seat, because we're telling you everything you need to know about the Ballerina release date.
Ballerina release date
The Ballerina release date is set for Wednesday June 7, 2024.
So we still have a while to wait until the film hits cinemas, but at least we have not one, not two, but four John Wick flicks to binge in the meantime to satisfy our adrenaline based cravings.
Of course, we know that things are always at the mercy of production circumstances, so fingers crossed that this date won't budge too much. Historically, the John Wick movies tend to come out in the first half of the year, so a June release date doesn't seem too out of the realm of possibility.
And if you're stuck for excitement until then, why not extend your knowledge of the best action movies of all time?
Ballerina cast
The Ballerina cast is pretty star-studded, with Ana de Armas taking on the lead role.
In addition to this, she's joined by the likes of Keanu Reeves, who is reprising his role as John Wick. (We're pleased about this, since the only thing better than an Ana de Armas movie is a Keanu Reeves movie.)
The film will also see one of Lance Reddick's final performances, since the actor sadly passed away earlier this year.
Here's the Ballerina cast:
Ana de Armas as Rooney
Keanu Reeves as John Wick
Lance Reddick as Charon
Catalina Sandino Moreno
Ian McShane as Winston
Norman Reedus in unnamed role
Anjelica Huston as The Director
Gabriel Bryne in unnamed role
Chad Stahelski, the mind behind the John Wick films, will be stepping into a producer role. Meanwhile, Emerald Fennell, who penned the female-led thriller movie Promising Young Woman, will also have a writing credit on the film.
Ballerina plot
While there are no official Ballerina plot details yet we do know that, par for the course in the John Wick universe, it'll be something to do with revenge.
A brief synopsis has describes the plot of the film as, "A young female assassin seeks revenge against the people who killed her family". Sounds about right.
Apparently, the film won't take place directly after the events of John Wick 4, but rather between the third and fourth movie.
It's not the first time we've met this deadly dancer. In John Wick 3, we see a brief scene that takes place between Anjelica Huston's The Director and an early version of Rooney played by Unity Phelan.
From this short scene, one thing is evident: There might be a bit of underlying conflict between Rooney and The Director's character, on account of the bruises we briefly see on her legs and the stern authority bestowed upon her by The Director.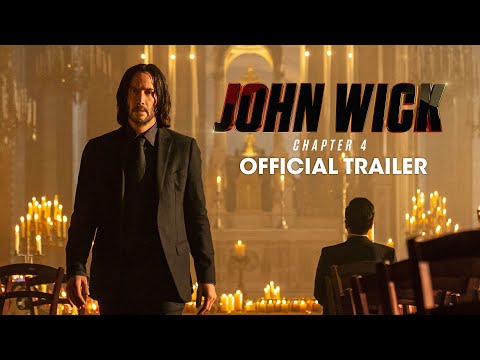 Ballerina trailer
Sorry, there is no Ballerina trailer yet.
Given that the film is due next year, we probably won't expect to see one for a while.
But if you need a reminder of what the John Wick world holds in store, refresh your memory with the John Wick 4 trailer above!
Where can I watch Ballerina?
As it stands, it looks like Ballerina will debut with a theatrical release to begin with.
We don't doubt that it will wind up on streaming services at some point, but the John Wick movies have always been known for being a big-screen spectacle, so this definitely aligns.
That's all there is to know about Ballerina at this stage. Be sure and check back for updates!
For more white-knuckle action, take a look at why Joaquin Phoenix hates this action movie cliché, the best movies like John Wick, and everything we know about the John Wick 5 release date.
Don't forget to check out all the new movies coming out this year, as well as the best movies of all time, too.