Who is Mr Nobody in John Wick 4? John Wick: Chapter 4 is packed with bullets, new baddies and plenty of familiar faces. However, there is one new assassin on the scene that has everyone's attention – Mr Nobody.
John Wick: Chapter 4 is the latest outing in the John Wick movie series, and sees Keanu Reeves' titular character face off against the criminal organisation – The High Table. But, going after an all-powerful group is no easy feat, and soon John is hunted by henchmen and tons of assassins as an open contract in the millions is put on his head.
One of the new characters out for John's blood is a mysterious man with a dog. And you may be wondering, who is Mr Nobody in John Wick 4? Well, lucky for you, The Digital Fix has all the answers. Below we go through Mr Nobody's identity and what his future part in the hit action movie franchise will look like. Warning, spoilers ahead!
Who is Mr Nobody?
Mr Nobody is a tracker introduced in John Wick Chapter 4 who is after the reward money on John Wick's open contract. Trackers in the John Wick universe are basically bounty hunters, motivated first and foremost by trying to get the best deal possible and waiting for the rewards on their marks to hike up in price before making their final move.
So with that in mind, Mr Nobody (played by Shamier Anderson in the John Wick cast) is well aware of John's abilities and history with the criminal organisation The High Table. But, despite finding John easily, Mr Nobody repeatedly lets John escape – in order to keep the reward money going up. Mr Nobody is shown throughout the thriller movie to be a great marksman and is trained to fight beside his trusty dog – Belgian Malinois.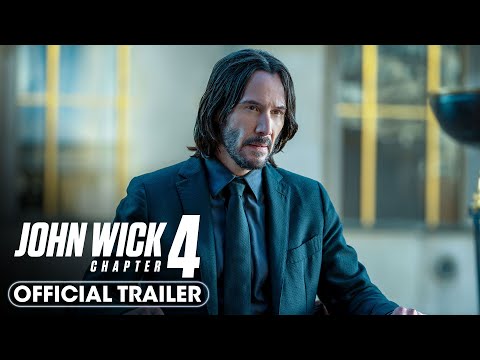 So impressive are his skills that Nobody actually gets employed by the High Table to eliminate John Wick – officially making him one of the main movie villains here. However, Nobody isn't really cut out to be a bad guy, since he is a character with honour and principles.
At the end of the new movie, John saves Nobody's dog from being shot by one of Marquis Vincent de Gramont's henchmen. Instead of killing John, Nobody ends up saving him at the last moment – repaying his debt and ultimately betraying the evil Marquis. So I guess money isn't everything after all, eh?
Will we see Nobody again?
At the end of John Wick Chapter 4, Nobody is still alive – meaning that we could see him again in another film. There is plenty of mystery surrounding the character, and he has enough intrigue to justify a spin-off movie too.
Since the upcoming spin-off movie Ballerina takes place between John Wick: Chapter 4 and John Wick: 3 – Parabellum, we may see him appear there. Perhaps fans will get an insight into how he first started tracking John Wick – and more on his background too. Stay tuned for updates!
In the meantime, here is our John Wick 4 review. Or, if you are curious about the John Wick 4 ending, here is everyone who dies in John Wick 4, and whether there are any John Wick 4 post-credit scenes.