What is The Old Guard 2 release date? In 2020, Netflix adapted the Image Comics series, which was written by Greg Rucka, the brain behind Wonder Woman, Gotham Central, Infinite Crisis, and The Punisher. Years later, a sequel is still in development.
And why shouldn't it be? The Old Guard stands as one of the best action movies on Netflix, following Andromache of Scythia, aka: Andy (Charlize Theron), an immortal warrior who leads a squad of undying soldiers on missions around the world for the good of humanity. Since the sequel is set to follow-up one of the best Netflix movies in years, here's everything you need to know about the new movie.
The Old Guard 2 release date speculation
We can expect the sequel to hit our small screens sometime in 2024, according to Greg Rucka, the author of The Old Guard graphic novels.
This makes total sense, given that filming on the movie was completed in September 2022. When the sequel was announced on January 27, 2021, fans hoped that it would be released sometime in 2023, but when Netflix confirmed their upcoming slate for the year, The Old Guard 2 was nowhere to be seen.
Post-production work on the visual effects will now be underway, and Rucka has also suggested that there might be reshoots of the film. We've got our fingers crossed for an early 2024 release date, for sure!
Who's in The Old Guard 2 cast?
The Old Guard 2 will see the return of Charlize Theron and KiKi Layne in their roles as Andy/Andromache and Nile Freeman.
Since there weren't many deaths around in the first movie, a lot of side players are returning, such as Matthias Schoenaerts as Booker, Marwan Kenzari as Joe, and Luca Marinelli as Nicky.
But there are a few new faces, too. Uma Thurman and Henry Golding have been cast in currently undisclosed roles, and we expect they might be on the villainous end of the spectrum. It's all very exciting, so stay tuned as we get more insight into the characters in the future.
Here's The Old Guard 2 cast list:
Charlize Theron as Andy/Andromache of Scythia
KiKi Layne as Nile Freeman
Marwan Kenzari as Joe/Yusuf Al-Kaysani
Luca Marinelli as Nicky/Nicolò di Genova
Matthias Schoenaerts as Booker/Sebastian Le Livre
Vân Veronica Ngô as Quynh
Chiwetel Ejiofor as James Copley
Uma Thurman
Henry Golding
What's The Old Guard 2 about?
The sequel will most likely explore what Quynh and Booker have planned for Andy or if they'll strike out on their own. It wasn't exactly Andy's fault that Quynh was condemned as a witch, but the latter is probably a little bitter that Andy didn't save her.
The first film sees Andy and her team grapple with their place in the world as they debate whether anything they do actually helps humanity, or if their missions are essentially pointless.
However, they realize how important their work really is when James Copely (Chiwetel Ejiofor) reveals that many people they've saved have either gone on to do greater things or their descendants have become important figures in history.
The 2020 film ends with the surprising reveal that fellow immortal Quynh (Ngô Thanh Vân) is still alive and kicking, even though Andy saw her get dropped to the bottom of the ocean in an iron maiden for hundreds of years in the past.
It's a horrifying fate since she was essentially doomed to drown continuously. Yikes. The brief scene at the end sees Quynh approach Booker (Matthias Schoenaerts), who is exiled for 100 years after betraying the team.
Is there a trailer for The Old Guard 2?
There isn't a trailer for The Old Guard 2 right now, but we'll probably see one in early 2024.
If a 2024 release date is, in fact, on the cards, then it would stand to reason that Netflix would want to release a teaser/first-look early on in the year.
The only consolation is knowing that the streaming platform is remarkably good at marketing its latest wares. It wouldn't be surprising if small clips or photos from the set make their way online soon to assure fans that the new movie is still on the way.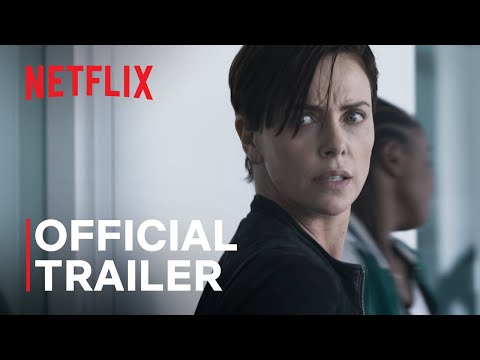 Where can I watch The Old Guard 2?
The Old Guard 2 will stream on Netflix when the time comes.
The streamer won't be giving up any distribution rights to its competitors, so you better start renewing your subscriptions now if you want to get your eyes on The Old Guard sequel. If you need something to hold you over during your Old Guard wait, there are tons of series that are new on Netflix this month.
That's all we know about The Old Guard 2 for now, but we'll keep this guide updated as soon as we know more. If you want some guidance on how to make the most of the Netflix price in the meantime, check out our list of the best Netflix horror movies, the best Netflix series, and the best Netflix documentaries.
Alternatively, find out our picks for the best movies ever. We also have guides to the biggest new movies, including everything you need to know about Deadpool 3. And if you want more Netflix picks, here's our complete guide to Wednesday season 2.