What is The Old Guard 2 release date? The Old Guard wowed Netflix subscribers back in July 2020, with the action movie giving fans what they were missing. Like an immortal warrior, Netflix didn't hang around to confirm that a sequel was in the works.
The first film follows Andromache of Scythia, A.K.A. Andy (Charlize Theron), an immortal warrior who leads a squad of undying soldiers on missions around the world for the good of humanity. They're up against pharma-bro Steven Merrick (Harry Melling), who wants to harvest bodies for properties he can sell to the rest of the world. Luckily, the team has a little help from rookie immortal, Nile Freeman (KiKi Layne), a U.S. soldier in Afghanistan who discovers her new-found life when one of her missions goes wrong.
The story comes from the Image Comics series, which was written by Greg Rucka with art by Leandro Fernández. Comic book fans will probably recognise Rucka's name thanks to his time on books like Wonder Woman, Gotham Central, Infinite Crisis, Wolverine, and The Punisher. With such a rich history, it's no surprise fans are desperate to know The Old Guard 2 release date.
The Old Guard 2 release Date speculation
We don't yet know The Old Guard 2 release date. It seems likely that The Old Guard 2 will arrive on Netflix in early 2023.
Unfortunately, with no confirmed release date, it's going to be a little while before we see Andy and Nile working together as immortal mercenaries again. Because of the pandemic and the actors' busy schedules, production didn't start until the first quarter of 2022.
Although the script is ready to go (as per Variety), Netflix hasn't revealed when The Old Guard 2 will arrive on the streaming service — so we can make an educated guess as to when we might see it. Filming typically takes around three months, depending on the project, and post-production can take twice as long if it's something that requires plenty of visual effects.
The first film was very stunt-heavy, and something like this requires some CGI for the squad's abilities, as well as any gunfire/explosions in the action scenes.
We also know that filming has finally started, courtesy of the director, Victoria Mahoney, who shared an image on Twitter of the first day's filming.
The Old Guard 2 Trailer speculation
This might be a little obvious, but there isn't a trailer for The Old Guard 2 right now. The only consolation is knowing that the streaming platform is remarkably good at marketing its latest wares, it wouldn't be surprising if small clips or photos from the set make their way online soon to assure fans that the sequel is still on the way.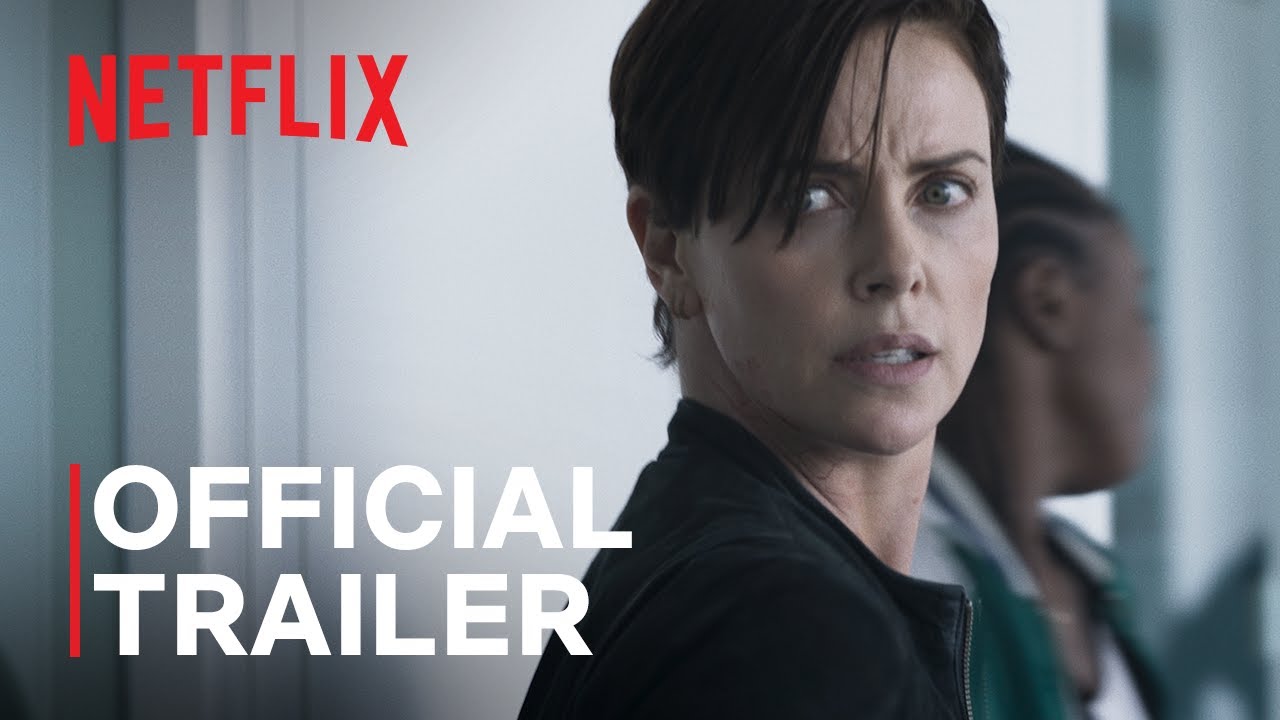 Although surprisingly, Gina Prince-Bythewood isn't returning to the director's chair this time around. She's handing the reins over to Vic Mahoney – who previously worked as the second-unit director on Star Wars: The Rise of Skywalker with J.J. Abrams.
Immortal warriors: Best fantasy movies
In a statement released by Deadline, Mahoney said: "Genuinely blown backwards by the collective levels of talent, skill and savvy that went into carving The Old Guard."
She also added: "I must've watched it over a hundred times, and as such, cannot communicate the true measure of my excitement–being invited on The Old Guard journey alongside ferocious badasses. Ever eager to continue pushing the genre for action-loving audiences."
The Old Guard 2 Plot speculation
The sequel will most likely explore what Quynh and Booker have planned for Andy, or if they'll strike out on their own. It wasn't exactly Andy's fault that Quynh was condemned as a witch, but the latter is probably a little bitter that Andy didn't save her.
The first film sees Andy and her team grapple with their place in the world as they debate whether anything they do actually helps humanity – or if their missions are essentially pointless.
However, they realise how important their work really is when James Copely (Chiwetel Ejiofor) reveals that many people they've saved have either gone on to do greater things or their descendants have become important figures in history.
This gives the team a little more faith in their eternal mission, especially now that they've shown Nile the ropes. But who, or what are they going to be up against?
Secrets and plots: Best thriller movies
The 2020 film ends with the surprising reveal that fellow immortal Quynh (Ngô Thanh Vân) is still alive and kicking, even though Andy saw her get dropped to the bottom of the ocean in an iron maiden for hundreds of years in the past. It's a horrifying fate since she was essentially doomed to drown continuously. Yikes. The brief scene at the end sees Quynh approach Booker (Matthias Schoenaerts), who is exiled for 100 years after betraying the team.
The Old Guard 2 Cast speculation
We largely know who's coming back for The Old Guard 2. Most importantly, Charlize Theron and KiKi Layne will reprise their roles as Andy/Andromache and Nile Freeman. Although let's hope Nile gets an intimidating weapon of her own, like the axe Andy wields, because she definitely deserves it.
Because of the first film's intriguing ending with Quynh and Booker, both Ngô Thanh Vân and Matthias Schoenaerts are also returning for the sequel, although it's still not clear where the film will find this unlikely duo. Rounding out the squad is Marwan Kenzari's Joe and Luca Marinelli's Nicky, a couple who have been together since the Crusades.
Couple goals: Best romance movies
They'll all be helped by former CIA officer James Copely, played by the incomparable Chiwetel Ejiofor — although it'll be interesting to see how his relationship changes with them all after his discovery about how important they've been in history. One person who won't be back for the sequel is Harry Potter star Harry Melling, since Nile kills the villain at the end of the first film… Sorry, Dudley.
In June 2022, it was announced that Uma Thurman and Henry Golding were joining the cast of The Old Guard 2. Hopefully, The Old Guard 2 will be as successful as the first film, as there's plenty of story potential for the immortal heroes — as well as a number of stories to pull from in the comics.
That's all we know on this Netflix movie for now, but if you want more from the streaming service, check out our list of the best Netflix horror movies. We also have a guide breaking down the best new movies 2023 has to offer.