It has become a meme, a cliché, and a source of ridicule that the Fast and Furious franchise is all about "family". And let's face it, there isn't a single relationship in this series that shouts the word "family" more loudly than the bromance between Vin Diesel's petrolhead patriarch Dom Toretto and Brian O'Conner, played by the late Paul Walker.
Walker's energy and charisma was a key part of the Fast and Furious movies, contrasting nicely with the more stoic badasses elsewhere in the Fast and Furious cast. So let's take a deep dive into the life of Brian (a pun for your dad there) and explore the world of one of our favorite Fast and Furious characters in wheel-spinning detail.
Who is Brian O'Conner in Fast and Furious?
Brian O'Conner started out as an undercover cop investigating the street race scene, but he ultimately befriended Dom Toretto and eventually joined his crew of racers/thieves/international espionage agents. It's a weird franchise.
In the first movie, Brian snooped around street racers in Los Angeles for information on truck hijackings. He ultimately learned that Dominic Toretto was responsible but had befriended Dom during his undercover work and chose to let him go, resulting in him losing his job with the LAPD.
The second movie reintroduced Brian as a Miami street racer right up until the FBI caught him and decided to use his skills to infiltrate a drug gang. He reconnected with Dom in Fast & Furious (the fourth film), with his willingness to bend rules for Dom and his friends again causing him to leave law enforcement behind.
By Fast Five, he was a fully-fledged member of Dom's crew and had rekindled his relationship with Dom's sister Mia, which had begun way back in the first film. Brian was a key part of the franchise until Paul Walker's tragic death in a 2013 car accident.
This led to heavy rewrites for Furious 7, which was retooled to provide an emotional goodbye to Brian in honor of Walker. The movie culminated in Brian making the decision to leave the crew behind and live in peace with Mia and his children. With the help of CGI and the assistance of Walker's siblings, Cody and Caleb, the production managed to give Brian and Dom a final moment together.
We don't associate the best movies in this franchise with their emotional heft, but we completely failed to suppress our tears at the end of Furious 7. Every time we rewatch the Fast and Furious movies in order, we have to brace ourselves for Brian's final farewell. The tears still come every single time.
What cars does Brian O'Conner drive in the Fast and Furious movies?
Brian has driven a variety of tuner-style cars throughout the Fast and Furious movies, but his most famous are the Toyota Supra and Nissan Skyline.
While Dom Toretto is devoted entirely to American muscle cars, Brian always gravitated towards tuners. In the first movie, he drove his most famous car: an orange Toyota Supra. He gifted that vehicle to Dom at the end of the movie and, in 2 Fast 2 Furious, he drove another memorable Fast and Furious car: a silver Nissan Skyline with blue stripes.
There have been homages to both of these cars in the new movies since. Brian drove a white Supra to his goodbye rendezvous with Dom at the end of Furious 7, while he arrived at the traditional Toretto barbecue in F9 at the wheel of the blue Skyline we saw him acquire in Fast & Furious.
But Brian has had an eclectic range of cars throughout the franchise, including a Mitsubishi Evo, a Subaru Impreza, and a Nissan GT-R. The guy loves Japanese engineering, so he'd have been right at home in Tokyo Drift.
Are Brian and Mia married in the Fast and Furious movies?
The Fast and Furious movies have never told us that Brian and Mia Toretto are married, though they certainly live a settled family life with their children.
Brian first met Mia way back in the first movie, with their on-off relationship becoming one of the most lovable romances in the entire series. They rekindled their relationship in Fast & Furious, with Mia falling pregnant in Fast Five. She gave birth to Jack in Fast & Furious 6.
At the beginning of Furious 7, Brian had started to miss his old life, and the Torettos kept Mia's second pregnancy a secret from him for a while. By the end of that movie, though, he had resolved to step away from the explosions and danger you get from the best action movies, in favor of being a more committed father.
We don't actually know for sure whether Brian and Mia have got married and we never saw them tie the knot on screen. They're certainly going strong as a couple, though, with the crew keeping their promise that Brian would be allowed to live in as much peace as possible.
Is Brian coming back in Fast 11?
Vin Diesel has said that Fast 11 will find a way of "truly saying goodbye to Brian O'Conner" and this could involve an on-screen return for Brian via CGI.
When the Fast and Furious 11 release date comes around, it would feel very wrong if Brian didn't have a presence at all. Though Brian has been referenced in the most recent movies – and his car showed up at the end of Fast 9 – the character deserves more for the finale, whether that's in Fast 11 or the possible Fast 12.
Vin Diesel agrees, telling Total Film: "That moment in 2013 when the world was struggling with his loss, the studio made a very bold and righteous and daring decision to keep Brian O'Conner alive. I will give you this without spoiling anything: I couldn't imagine this saga ending without truly saying goodbye to Brian O'Conner."
As for how this would be achieved, Walker's brothers could again be involved. We've also seen deceased stars brought back to life via CGI, though we don't want to see Brian go the way of the very creepy take on Peter Cushing as Grand Moff Tarkin in the Star Wars movie Rogue One.
We predict that Brian and Mia will get married in the final Fast and Furious movie, which would be a neat way to pay tribute to Walker without having to recast Brian or use extensive CGI. It also provides the perfect occasion for all of the characters to come together in celebration. As for the wedding breakfast? A barbecue and a crate of Corona, obviously.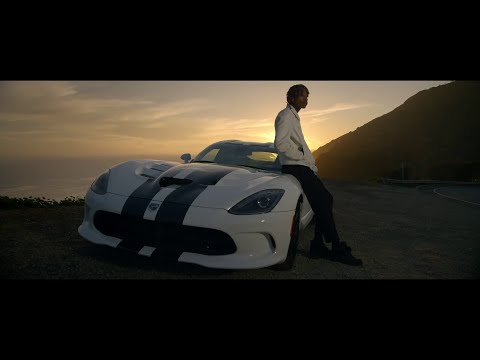 If you want more from the world of Fast and Furious, check out our Fast X review for an explanation of how brilliant the most recent movie was. You can also find out why only one thing stopped Paul Walker doing his own Fast and Furious stunts, and read our guide to the Fast X ending.