It seems unthinkable to imagine Hollywood without Dwayne Johnson, right? The man formerly known as The Rock dominated the 2010s at the multiplex, with the best Dwayne Johnson movies proving to be box office powerhouses with even more heft than his biceps.
He was the highest-paid actor in Hollywood in both 2019 and 2020 according to Forbes, and has circled the top of that list in the subsequent years too. The jetpack that propelled him to that dominance was the Fast and Furious movies.
However, it very nearly wasn't Johnson's hulking physique that inhabited the role of Luke Hobbs — one of the best Fast and Furious characters. In fact, the role was developed with someone very different in mind: Oscar-winner and erstwhile Man in Black, Tommy Lee Jones.
Fast and Furious scholars — they exist, probably — would tell you that Fast Five was the turning point in the franchise, expanding it from a likable thriller franchise about speed-freak crooks into a quasi-superhero series. Fast Five made more money than the previous two movies in the franchise put together, and still stands among the best action movies of the 2010s.
Returning director Justin Lin and writer Chris Morgan certainly turned everything up a notch here, reflecting the desire by studio Universal to make this a tentpole heist franchise rather than something more focused on a gang of street racers. The addition of Hobbs was a big part of that.
Hobbs is nothing short of a man mountain, with Johnson bulking up — as if it was ever possible for him to get bigger — to play the law enforcement officer as a formidable physical match for Vin Diesel. But before this man mountain idea came about, Tommy Lee Jones had been earmarked for the role, as Diesel revealed back in 2016. It's not clear whether Jones was ever offered the part, as it was considerably remodeled when Johnson's involvement became a prospect.
The idea of those two actors going for the same role might seem like a mismatch, but Jones has form in this sort of arena thanks to his Oscar-winning work in The Fugitive. In that classic – one of the best '90s movies – Jones played the law enforcement officer hunting down Harrison Ford, so he could certainly have turned his hand to chasing Diesel and his friends. Although we expect it might have been more a case of brains than brawn. It's difficult to imagine Jones throwing a torpedo with his bare hands, after all.
A different casting choice would have had a wide-ranging impact on the Fast and Furious franchise. The macho one-upmanship between Diesel and Johnson was a crucial part of leading the movies to a string of $1bn grosses throughout the 2010s, with allegations of an off-screen feud just as entertaining as their actions in some of the franchise's best movies.
Without Johnson, there would've been a crucial ingredient missing from the Fast formula. It's no coincidence that the Johnson-free Fast and Furious 9 was a bit of a disappointment among fans and critics.
When Universal decided to make a spin-off movie, it was obvious that Johnson would be one of the leads. Sure enough, Fast & Furious Presents: Hobbs & Shaw transcended its clunky title — so many ampersands and colons — to earn more than $750m at the global box office, helped by the antagonistic chemistry between Johnson and co-star Jason Statham.
But beyond the world of Fast, the impact of choosing Jones over Johnson would've been even bigger. Before Fast Five hit big, Johnson was struggling to make an impact at the box office. His work in The Scorpion King was a decent-sized hit, but his subsequent 2000s movies had him somewhat typecast as a slightly dull tough guy, or in comedy movies that directly played against his hardman reputation, like the shudder-inducing Tooth Fairy.
Fast Five, however, opened the floodgates. After juicing that franchise's box office, his appearance in the G.I. Joe sequel coincided with a $70m boost and his work in Journey 2 The Mysterious Island saw that series earn $100m more than its previous installment. He was promptly nicknamed "franchise Viagra" and had a serious reputation as the guy to turn your franchise into four-quadrant box office dynamite.
The rest of Johnson's decade is history, as he starred in a procession of huge movies that reliably brought in box office cash. There were more Fast movies, a couple of Jumanji movies, numerous stand-alone actioners with suitably badass one-word titles, and the super-expensive Netflix movie Red Notice. And without all of that success, he never would've gotten the DC movie Black Adam made. Although, very few of us would thank him for that.
So there you go. Had Tommy Lee Jones taken on the role of Hobbs instead, we might never have seen the cinematic best of the most electrifying man on the planet. And let's not forget that the success of Johnson created a pipeline that saw fellow WWE alumni John Cena and Dave Bautista — the best wrestler turned actor — become blockbuster talents. So, in a way, we have Tommy Lee Jones to thank for Drax the Destroyer.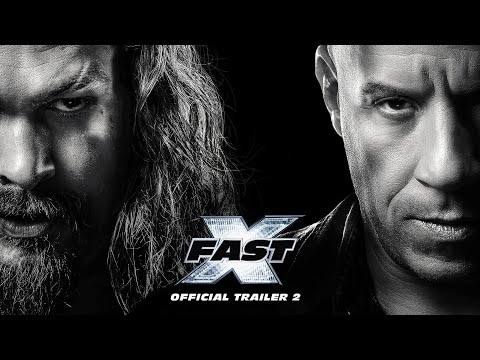 The Fast and Furious 10 release date is coming this week, so check out our guide to the Fast and Furious cast and our piece arguing that the Fast and Furious movies are really a gritty Power Rangers reboot. Or, for more casting near-misses, find out how Russell Crowe as Aragorn could have changed Hollywood.
We've also got a guide to all of the new movies coming in 2023, as well as in-depth information on the Dune 2 release date, the Indiana Jones 5 release date, and The Equalizer 3 release date.