The Star Wars fandom can often be a highly critical space. Opinions are regularly divided on Star Wars movies, like the wild reactions to The Last Jedi – which is a fantastic film by the way. Certain Star Wars characters can receive adoration or abuse for the most arbitrary reasons. But today, I am here to bring positivity and light to the franchise, even if just for a brief moment.
With the arrival of The Mandalorian season 3 release date came the return of the adorable little Baby Yoda. Yes, I know he's technically called Grogu, but he will always be Baby Yoda to me and I refuse to use the more formal name for the loveable Star Wars alien. The incredible success of Disney Plus' flagship Star Wars series – without taking away from Pedro Pascal's role as Din Djarin – hinges largely on the immense cuteness of Baby Yoda.
Now look, I'm not a fool, I know full well that the inception of this Mandalorian character was probably fuelled more by a desire to sell toys than it was to actually facilitate top-level storytelling, just like many of George Lucas' original creations were, too. But I'm here to say, maybe Baby Yoda manages both.
The notion of introducing a smaller, more aesthetically pleasing, and generally more endearing version of the Grand Master Jedi Yoda was a thinly-veiled attempt to make viewers of the TV series point at their screen and get excited about the possible links between the two characters.
And it worked, clearly, because we all refer to him as Baby Yoda even though we have been explicitly told many times that his name is Grogu. Well, sorry Disney, you can't have it both ways. If you're going to give us a miniature version of Yoda, prepare for us to call him Baby Yoda forever.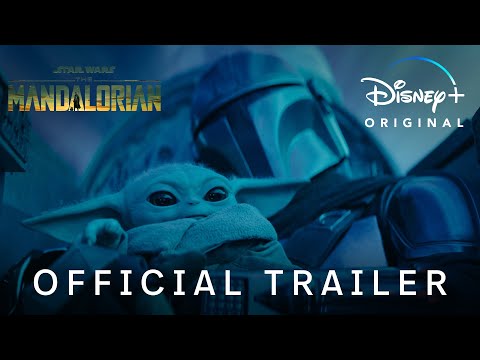 I don't think Disney minds all too much, really. The popularity of Mando and his adopted space son feels as strong as ever since the sci-fi series returned, and with the adventure set to take us into the history of Mandalore, the Disney Plus show should offer lots of fun as well as an intriguing exploration of an area of Star Wars lore that has previously only been utilised in animated series like Star Wars Rebels.
The decision to send the little green fella off with Luke Skywalker at the end of the previous season was quickly retconned in The Book of Boba Fett, and now Mando and Baby Yoda are back together we are seeing their relationship flourish. It seems Baby Yoda is becoming far stronger now, and he even sounds like he's ready to start talking, which will likely cause the fandom to explode.
While it's great to see Baby Yoda using the Force and fighting random monsters alongside Din and Bo-Katan, let's not pretend we're not just dying for the next time we get to see him squeeze Babu Frik lookalikes. I'm not saying the storylines of The Mandalorian are substandard in any way, but the truth is we aren't looking to this particular show for groundbreaking narratives.
Andor season 1 is, in my opinion, the best thing Star Wars has ever brought to the small screen; it was steeped in rich thematics, impeccable on a technical level, and by and large, rejected nostalgia and fan service. In short, Andor was a breath of fresh air, and I can't wait for more of that when Andor season 2 comes around.
Andor provided provocative and more mature content, so that Mando doesn't have to. As much as The Mandalorian tries to connect itself to the larger Star Wars timeline, there is still the feeling that this is more of a throwback to the best '90s TV shows; semi-episodic, bitesize adventures about a Star Wars bounty hunter and his magical toddler.
The Mandalorian is simply very entertaining; it has good action sequences, but also lots of heart, too. Baby Yoda and Mando's connection is super sweet, and to be honest, I could watch them just coexisting for hours. Perhaps they should just retire from space battles, lay down the Darksaber, and do a cookery show instead?
The top and bottom of it is, whether Disney intended to take our money, blind us with nostalgia, or fill our hearts with joy doesn't matter, because Baby Yoda is one of the best things to happen to Star Wars in years. The galaxy is a big place, and there's plenty of room for badass warriors and cash-grabbing cuties. Just like Werner Herzog, I would like to see the baby, regardless of his motives.
For more from Star Wars, check out our guides on the Ahsoka release date or The Acolyte release date. Alternatively see what we deem to be the best Star Wars droids or the best Star Wars scenes. And if you're feeling really studious, you could learn about the High Republic era or the Skywalker family tree.