What is the Ahsoka release schedule? It's fair to say that the world of Star Wars has been a bit of a mixed bag over the last few years, and we've never quite recovered from The Rise of Skywalker. But as the adventures of Ahsoka zip across Disney Plus, the Force might just be with us all over again.
Yes, Star Wars fans. The time has come. One of the best Star Wars characters has finally got her time in the live-action spotlight as Ahsoka Tano has taken center stage for her own Star Wars series. Rosario Dawson has joined the Star Wars cast as the former Jedi and she's on the hunt for one of the best Star Wars villains in the shape of blue baddie Grand Admiral Thrawn.
So, we hope you've got your Disney Plus account revved up to keep up with the latest developments in this intergalactic (yes really) saga. We've brought you everything you need to know about the Ahsoka release schedule, including the premiere time for each episode. May the Force be with you.
Ahsoka episode 7 release date
Ahsoka episode 7 will be released on Disney Plus at 9pm ET on Tuesday, September 26, 2023. That's 2am on Wednesday, September 27, 2023, if you're in the UK.
We were very lucky to get a two-episode premiere, with the first two installments arriving simultaneously on Disney Plus on August 22. After that, we're getting a new episode every week on Tuesday evenings.
If you want to see what we thought of the action-packed premiere, check out our Ahsoka episode 1 and 2 recap. As for what happened next, have a read of our Ahsoka episode 6 recap to find out where the story has taken us so far.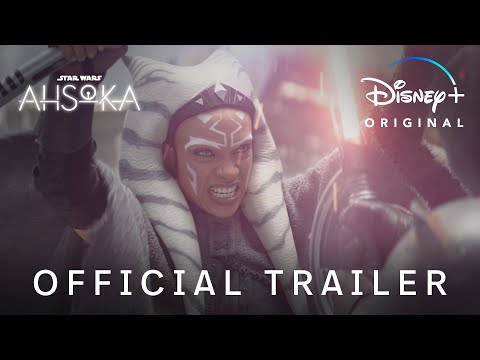 Ahsoka release schedule
Ahsoka will debut a weekly episode on Disney Plus every Tuesday at 9pm ET until the eight-part series has come to an end.
We don't know what the future will hold for the Ahsoka cast and whether we might get a second season but, for now, here's what to expect from the adventures of Anakin Skywalker's former Padawan.
Here is the Ahsoka release schedule:
Ahsoka episode 1: 'Master and Apprentice' — August 22, 2023
Ahsoka episode 2: 'Toil and Trouble' — August 22, 2023
Ahsoka episode 3: 'Time to Fly' — August 29, 2023
Ahsoka episode 4: 'Fallen Jedi' — September 5, 2023
Ahsoka episode 5: 'Shadow Warrior' — September 12, 2023
Ahsoka episode 6: 'Far, Far Away' — September 19, 2023
Ahsoka episode 7: September 26, 2023
Ahsoka episode 8: October 3, 2023
Where can I watch Ahsoka?
Every episode of Ahsoka will be available to stream via Disney Plus.
Disney Plus is the official streaming home of Star Wars. You can watch all of the Star Wars movies in order and then work your way through the best TV series and best movies based in the galaxy far, far away. There's a lot to watch before Ahsoka, so that subscription will be getting a workout.
For more of your new favorite Jedi, find out how Ahsoka Tano survived Order 66 in the saddest way possible. You can also learn how a tweet made the Ahsoka series happen, discover why Ahsoka is actually a Quentin Tarantino reunion, and look ahead to both the Andor season 2 release date and The Mandalorian season 4 release date.
There are, of course, new movies to come too, and we've got a guide to all of the new Star Wars movies, as well as our piece arguing that Rey deserves a new Star Wars movie. And there's plenty more that's new on Disney Plus, before you even remember that you have Avatar 3 and The Marvels on the way.