What movies and TV series are in Marvel Phase 6? There are three things you need to know ahead of Phase 6. One: Phase 5 proved to be underwhelming for Marvel, both financially and critically. Two: industry strikes have had an unprecedented impact on the development of many future MCU projects. And three: more movies may be announced soon.
But you can relax…for now. The MCU remains in full swing, and the Marvel Phase 5 era will still pave the way for the upcoming Phase 6, which will bring about a whole new slate of upcoming Marvel movies to add to your list of all the Marvel movies in order. Let's get into it!
All the movies in Marvel Phase 6
Right now, there are only five movies officially confirmed to be part of Marvel's Phase 6, including Fantastic Four, Thunderbolts, Blade, and two Avengers movies.
Five may not seem like much, but actually, it could have been worse. Originally, Phase 6 only had three movies. Thunderbolts and Blade were initially in Marvel Phase 5. But their dates were pushed back, and now fall behind Fantastic 4.
That means we are kicking off Phase 6 with a bang. Three movies in 2025? What more could an MCU fan want?
Here's every confirmed movie in Marvel Phase 6:
Fantastic Four (May 2, 2025)
Fantastic Four will kick off Phase 6, and its potential casting options are some of the most hotly debated in Marvel history right now.
With the early 2000s FF movies missing the mark for many fans and with Fant4stic…well, just being Fant4stic, the bar is currently in Hell. Basically, the new Fantastic Four movie doesn't have to do much to overtake these in terms of quality.
The project will be directed by Matt Shakman, who's worked on some of the best TV series around, including Succession, The Boys, Game of Thrones, and, notably, WandaVision.
We've been told that the casting for Marvel's first family will be announced soon. Whether this means everything's already been locked down is unclear, but we do think the cast will have a major role to play in just how excited audiences will get for the newest take on Reed Richards and his crew.
Not much about the plot has been revealed other than we need to "expect the unexpected," so there's no telling as to how the Fantastic Four are going to fit into the overall MCU timeline or if they'll join forces with some of the other best Marvel characters in the future.
Thunderbolts (July 25, 2025)
Thunderbolts was originally set for Marvel Phase 5, but thanks to a complete script rewrite, and the 2023 Writers Strike and Actors strike, things had to be delayed.
The good news is that we know that the upcoming film will likely tie into Captain America 4 (aka the last Marvel Phase 5 film) since Harrison Ford is set to reprise his role as Thaddeus "Thunderbolt" Ross for it.
We also know that in the comic anyway, the Thunderbolts have connections with Shang-Chi, so who knows, this may be the film that also finally sets up the long-awaited Shang-Chi 2 release date (fingers crossed).
Blade (November 7, 2025)
After a brief appearance in the post-credit scene of Eternals back in 2021, fans are finally getting Blade in 2025. This is another Phase 5 title that was moved into Phase 6. Honestly, the move may have been a good call.
If you were wondering how Blade fits into Phase 6, the character does make an appearance in the Secret Wars comics (aka the storyline Avengers 6 is adapting).
The Marvels post-credit scene introduced us to the possibility of parallel realities as well, so the MCU can easily fit the character into a new Avengers movie after his initial introduction without having to build up a massive presence in the IP as a whole.
Avengers: The Kang Dynasty (May 1, 2026)
Next in Phase 6 is the fifth Avengers movie in the MCU, Kang Dynasty, which will be based on the comic book arc of the same name.
As you've probably already guessed by the name, this story will be the accumulation of Kang the Conqueror's repeated appearances throughout other Marvel movies and shows, like Quantumania and the Loki series. So far, he's been hyped up as one of the best Marvel villains. But, of course, with the recent allegations surrounding star Jonathan Majors, there's no telling what could happen in Kang's future.
We doubt Marvel would eradicate him from the slate completely since this is the Marvel villain that recent projects have been building towards and because Avengers 5 has been described as "a Kang movie." In that case, we may see the casting for Kang change, though nothing's been announced just yet.
In the spirit of Infinity War and Endgame, Kang Dynasty will see the Marvel collective unite together, bringing in all the current headlining heroes to fight against the big bad. That will likely include familiar faces, like Thor, Hulk, and Doctor Strange, as well as some newer additions, like Shang-Chi, Ms. Marvel, and Yelena Belova.
Avengers: Secret Wars (May 7, 2027)
Secret Wars will likely serve as the 'part two' of Kang Dynasty, much in the same way that Endgame followed on from Infinity War's storyline, and will be the last movie in Phase 6.
Much like how Endgame marked a new era for Marvel, the Secret Wars release date will serve as the end of the Phase 6 slate. Of course, we lost a lot of our best guys during Endgame, so don't be surprised if we see some fallen heroes during this massive two-parter.
Much like Kang Dynasty, there's not much by way of plot or details just yet, and we probably won't hear much until after Kang Dynasty comes to a close since it'll likely end on a mega cliffhanger like Infinity War did. We fully expect it to set up *takes breath* Phase 7, too.
What TV series are in Marvel Phase 6?
As it stands, there are no Marvel series officially added as part of Marvel Phase 6, though there are several projects in the works that could form part of the era.
For one, there's the Wakanda spin-off, which is said to focus on Okoye of the Dora Milaje. Apparently, this will take place in Wakanda and feature other characters in that location. There's also Vision Quest, which was supposed to see Paul Bettany reprise his role as Vision, though the fate of this series is very much up in the air at the moment since there are rumors that it's been canceled.
Recently, there's been a shift in Marvel's approach to TV following the news that production for Daredevil: Born Again has come to a bumpy halt since execs aren't happy with the creative direction of the show, and things are likely to be started from scratch. This means that Born Again (informally known as Daredevil season 4) could be pushed into the Phase 6 realm.
If the studio is looking to go back and take some notes from the more successful Marvel series of the past, then we think Phase 6 would be the perfect time to do that, given that the slate isn't completely overloaded yet.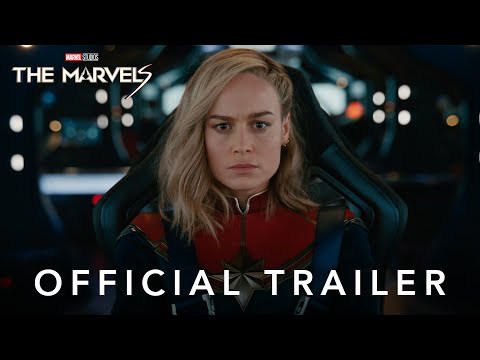 Where is Marvel Phase 6 heading?
Phase 6 is the final part of Marvel's ongoing 'Multiverse Saga,' which began back with Phase 4 and will end with Secret Wars.
After this, the future of Marvel's Cinematic Universe hangs somewhat in the balance, mostly because we're getting conflicting information about what's next.
Marvel has made no secret of the fact that they've spent an eye-watering amount of money and attention on expansion in recent years, and Bob Iger has said that they're looking to reduce the creation of Marvel content.
But…we also know that Kevin Feige has been running his mouth, telling Variety that there could be much more to come. "The great thing about Marvel truly is how many wonderful characters we have in the comics — they've been at it for 85 years. Even after 32 movies, it feels like we've barely scratched the surface," he said.
Marvel is a never-ending cycle, so the end of one era always marks the beginning of another. Unlike Doctor Strange, we can't foresee every reality to uncover what the best-case scenario is here, but we can only assume that Phase 6, by its end, will have introduced a whole new range of characters and villains, and will have opened the door for whatever Phase 7 has in store.
That's what we know about Phase 6 so far, but be sure and check back for more info as time goes on and things undoubtedly get more complicated. To see what's in our immediate MCU future, check out our guide to new movies, and find out what's happening with the Spider-Man 4 release date. Oh, and don't miss our list of the best movies of all time. (Maybe there are some Marvel movies on there!)
You can also check out some of our deep dives on why Marvel needs to learn that killing characters isn't anything, and why the MCU is making the same mistake Marvel comics did decades ago.