What is the Shang-Chi 2 release date? After Shang-Chi kicked the box office's ass, Marvel Studios was always going to want a sequel starring the master of kung-fu, but what do we know about the sequel.
Well, we know Shang-Chi is returning to the Marvel Cinematic Universe, but other than that, there's basically been radio silence about the upcoming Marvel movie. Well, don't worry. We've scoured the Library of Kamar-Taj, and taken a look forward into Marvel's Phase 5 and 6 to bring you everything you need to know about the return of one of your new favorite Marvel characters and the Shang-Chi 2 release date.
Shang-Chi 2 release date speculation
2027 is the earliest that Shang-Chi 2 could currently be released, as Simu Liu has confirmed his sequel won't come out until after the new Avengers movies, which are scheduled for 2026 and 2027.
Of course, just because that's the earliest SHang-Chi may return doesn't mean it couldn't be much later than that. As it stands, it actually looks like Shang-Chi 2 could be closer to 2030. That makes us feel ancient.
What we know for certain is that Shang-Chi 2 won't be in Marvel's Phase 5, which includes Anthony Mackie's Captain America 4 release date and the Deadpool 3 release date. We also know that Destin Daniel Cretton is returning to write and direct and that he's currently working towards the Avengers 5 release date.
He's probably going to want a break after that before jumping straight into Shang-Chi 2, making that 2027 release date seem all the more tentative.
Shang-Chi 2 cast speculation
We bet both Simu Liu and Awkwafina will be in the cast of Shang-Chi 2, as well as Shang-Chi's sister, Meng'er Zhang, as Xialing.
Especially given their friendship's prominence at the end of the action movie. We know that the Ten Rings will return, which means their new boss, Xialing, will likely be back as well.
Of the principal cast, the only member who's not likely to return is Wenwu (Tony Leung), partly because he died and partly because his arc was done by the movie's end. Yes, we know flashbacks exist, but we can't see the benefit of bringing this MCU character back at this point.
The expected Shang-Chi 2 cast list:
Simu Liu as Shang-Chi
Meng'er Zhang as Xialing
Awkwafina as Katy
Destin Daniel Cretton is expected to return as writer and director as well, although that may be subject to change now he's working on Avengers 5.
What will Shang-Chi 2 be about?
After Shang-Chi's dramatic ending and post-credit scenes, we think the sequel will focus on Xialing and the Ten Rings, although there's no official Shang-Chi 2 plot yet, though.
Xialing was supposed to be shutting down her dad's evil terrorist organization, but it seems like she's co-opted the Ten Rings for her own nefarious ends, something we doubt her brother will be pleased with.
We can probably guess that Shang-Chi will be called to assemble the next time the Earth's threatened by some intergalactic purple guy with a death wish and a fancy glove. Who knows? Maybe Katy will join Shang-Chi on the Avengers as well. Awkafina told us she thought it'd be "cool" if that happened, although she couldn't confirm anything.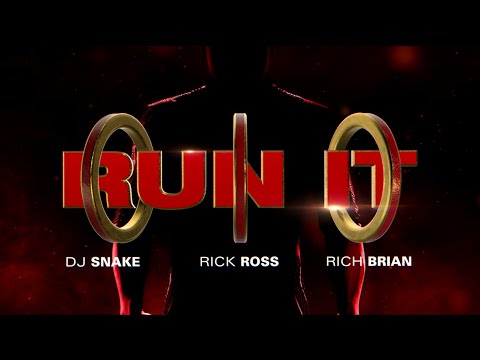 Is there a Shang-Chi 2 trailer?
We'll likely get a trailer for Shang-Chi in 2026, as that's when we think the sequel may go into production.
You can revisit one of the awesome tracks from the first movie above or head to Marvel's YouTube to check out other new movies and Marvel series. We also have lots of Secret Invasion explainers to kill some time, like when does Secret Invasion take place?
Where can I watch Shang-Chi-2?
Shang-Chi 2 will likely be released in cinemas before streaming on Disney Plus sometime later. We bet on physical releases, too.
Like other Marvel movies, Shang-Chi will almost certainly be a theatrical experience before eventually coming to digital platforms for rental and purchase and Disney Plus.
If you want to watch the original Shang-Chi, you can subscribe to Disney Plus, or rent or purchase it across VOD platforms.
If you'd like, you can read about new movies like The Marvels release date or the Avengers Secret Wars release date. We also have your next movie marathon night sorted with our guide explaining how to watch all the Marvel movies in order.
To know more about the MCU's future, check out the Armor Wars release date and our list of the best Marvel villains. For a break from all the capes, see the best movies of all time.