When is the Avengers 5 release date? It's been some time since Avengers: Endgame wrapped up a decade's worth of storytelling in the Marvel Cinematic Universe, as Earth's Mightiest Heroes joined forces to revive those killed by Thanos (Josh Brolin) in The Snap before facing off with the villain for the final time.
Since Endgame, Marvel Studios has focused on expanding the scope of the MCU, introducing new heroes in Phase 4 Marvel movies like Hawkeye, Shang-Chi, and Eternals. The various Marvel series on Disney Plus have paved the way for the multiverse on the big screen, too. But what does this all mean for the Avengers? Marvel has been very quiet about when the team would reassemble.
Well, at San Diego Comic-Con 2022, we finally learned when Earth's greatest would assemble in Marvel's Phase 5 for the upcoming Marvel movie Avengers 5 (titled Avengers: The Kang Dynasty). So stop reaching all the Marvel movies in order, grab your shield, and pray you are worthy enough to pick up that magical hammer; here's everything that we know about the Avengers 5 release date.
Avengers 5 release date
Avengers 5 will be released on Friday, May 1, 2026.
That's a long time to wait, we know, but don't worry; there are still a bunch of Phase 5 MCU movies to get through before then, including The Marvels and Thunderbolts.
We also have an MCU Fantastic Four movie on the way (it'll arrive just under a year before Avengers 5), thanks to Disney's purchase of Fox. Yes, that also means the X-Men will arrive at some point too, but Feige hasn't explained when they'll start to show up in the MCU.
Originally, Avengers 5 was set to release in 2025. However, Disney pushed back the date by announcing two new films on its release slate – a new Star Wars movie and a live-action Moana movie. Fingers crossed that the new 2026 date sticks, and we won't have any more superhero-sized delays!
Avengers 5 cast speculation
We don't know exactly who'll be in Avengers 5 yet, but we believe Sam Wilson and Shang-Chi will be leading a new team of heroes.
Kamala Khan, Monica Rambeau, and more will round out the team, but official confirmation is still to come. It's also likely that some of the older Avengers who survived Phase 4 will pop up to help a new generation of heroes.
That likely means Doctor Strange, Spider-Man, Captain Marvel, and maybe even Thor are all still active in the MCU, and it'd be odd if a few of them didn't make an appearance. I mean, some of them are still considered among the best MCU characters of all time, after all.
Here's who we think will be in the Avengers 5 cast list:
Anthony Mackie as Captain America
Simu Liu as Shang-Chi
Iman Vellani as Ms Marvel
Tatiana Maslany as She-Hulk
Teyonah Parris as Monica Rambeau
Don Cheadle as War Machine
Brie Larson as Captain Marvel
Paul Rudd as Ant-Man
Evangeline Lily as Wasp
Tom Holland as Spider-Man
Mark Ruffalo as Hulk
Chris Hemsworth as Thor
Benedict Cumberbatch as Doctor Strange
Jonathan Majors as Kang
Shang-Chi's Destin Daniel Cretton is directing the movie, using a script from Jeff Loveness, who wrote Ant-Man and Wasp: Quantumania.
What will Avengers 5 be about?
We can guess from the title, The Kang Dynasty, that Avengers 5 will feature the team battling Kang the Conqueror.
The superhero movie will likely take a few cues from the Kang Dynasty comic, which saw the time-traveling Marvel villain conquer the world and defeat the Avengers. Still, Marvel Studios hasn't always felt the need to make its movies straight comic adaptations, so who knows?
We did meet Kang in Ant-Man and The Wasp: Quantumania and were treated to a teasing stinger scene that showcased the endless Kang variations, as well as the Council of Kangs, where they declared, "They will take everything we built, so let's stop wasting time."
So, essentially, Kang is on the loose, and only the Avengers can stop him. Classic.
Is there an Avengers 5 trailer?
We haven't gotten the trailer for Avengers 5 yet because it's not started production.
If Marvel sprung a trailer for Avengers 5 on fans, it would probably break the internet. Realistically, we're not going to get a trailer any earlier than early 2026. While we wait for an official teaser, here is the trailer for Avengers: Endgame below.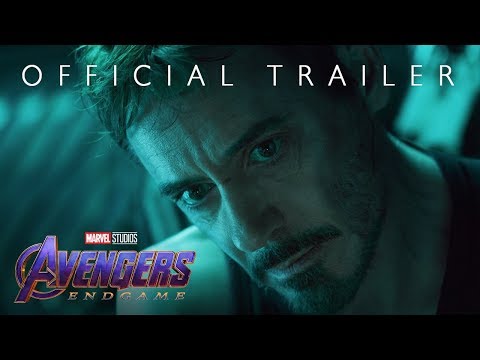 Where can I watch Avengers 5?
Avengers 5 will be a theatrically exclusive movie, followed by a streaming release on Disney Plus sometime after release.
If you want to know what happens next, check out our guide to Avengers: Secret Wars release date.
If you're a bit bored of the cape and crowd lot, we have a list of the best movies ever made and all the new movies coming in 2023.