Oh dear, it sounds like Daredevil season 4 is proving to be Matt Murdock's greatest test before we even see a single frame. A new report states that there's been a total overhaul of television production within Marvel Studios amid disarray across a number of shows, and Daredevil's been the straw that broke the camel's back.
We've enjoyed an abundance of MCU entertainment over the last few years. Marvel series complementing the Marvel movies in order on Disney Plus has meant that we're never too long before seeing another hero or villain. But according to The Hollywood Reporter, all has been well on these projects, and the Daredevil season 4 release date might be in jeopardy.
The outlet reports that Chris Ord and Matt Corman, lead writers on the show, were "quietly let go" this past September, alongside slated directors who hadn't filmed their episodes yet. This is part of a "significant creative reboot" after Kevin Feige and other executives saw what's been made so far and realized another direction was needed.
The Hollywood Reporter writes that Ord and Corman molded Daredevil into something that didn't resemble the original show enough. One of the best Netflix series ever, Daredevil set a whole new standard for what could be produced under the Marvel when it premiered in 2015.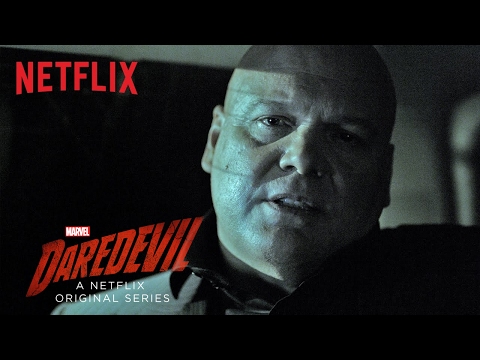 It's gritty and bloody, and the hero, Matt Murdock, a blind attorney by day with heightened senses who stops crime by night, gets badly beaten in the course of his rescuing. The first two seasons make it a contender for one of the best TV series of the last decade, and when Netflix lost the Marvel license, there was huge demand for Daredevil to continue. Disney and Marvel Studios deemed a return worthy, but now I'm not sure about what'll happen.
Apparently, Ord and Corman made Daredevil into more of a drama series largely based on his courtroom work. Star Charlie Cox, according to THR's sources, wasn't even seen in the red costume until the fourth episode. This is all counter to what Marvel feels is necessary for the Disney Plus show, and so a rejig was initiated.
Some filmed material will be retained, and Ord and Corman are credited as executive producers. Still, I now wonder what was so fundamentally bad about what they were doing and whether what we'll end up with is even redeemable.
The lingering danger is that the whole thing is scrapped due to being a money pit, and the MCU moves onward to other upcoming Marvel movies instead. That'd be an absolute shame, but it seems distinctly plausible at this moment in time.
Watch this space. We have guides on The Marvels and the Echo release date for other releases that are on the horizon, and you can check out our Loki season 2 review to see whether that's worth watching.