Who is in the Captain America cast? Dubbed "the first Avenger" when he was introduced to the nascent Marvel Cinematic Universe in 2011, Captain America became one of the most important heroes in the comic book franchise as it was built through the Infinity Saga. As with many of the biggest Avengers team members, he has an ensemble of great characters around him.
The red, white, and blue hero has been the moral center of the Marvel movies since he first appeared, bringing some of the best MCU characters into line with his strong principles. However, the MCU movies have seen fit to question that righteousness across the superhero movie franchise, pushing Cap to reconsider his loyalties and political stance.
If you're a bit confused about just who the key players in the Captain America cast actually are, then we've got you covered as we delve into the history of Marvel Cinematic Universe heroes, Marvel villains, and everyone else to bring you all of the characters you need to remember ahead of the Captain America 4 release date.
Who is in the Captain America cast list?
Chris Evans as Steve Rogers
Anthony Mackie as Sam Wilson
Sebastian Stan as Bucky Barnes
Hayley Atwell as Peggy Carter
Emily VanCamp as Sharon Carter
William Hurt/Harrison Ford as Thunderbolt Ross
Scarlett Johansson as Natasha Romanoff
Daniel Bruhl as Zemo
Frank Grillo as Brock Rumlow, aka Crossbones
Hugo Weaving as Red Skull
Samuel L. Jackson as Nick Fury
Chris Evans as Steve Rogers
For three solo movies and numerous action movie team-ups, Steve Rogers was the man behind the Captain America mantle. Handy with a vibranium shield — and a magic hammer apparently — Steve was the de facto leader of the Avengers. In Endgame, though, he opted for retirement and passed on the shield.
Chris Evans had superhero experience before joining the MCU, having played the Human Torch in the 2000s movies for the Fantastic Four. Since finding MCU stardom, he has sent up his own persona with movie villain roles in the likes of Knives Out and The Gray Man, as well as fronting drama movies like Gifted and the new comedy movie Ghosted. Check out our list of the best Chris Evans movies for more from the main man, or look ahead to The Gray Man 2 release date for what he might do next.
Anthony Mackie as Sam Wilson
With Evans gone, the new Captain America will not be a super-soldier at all. Having been a loyal buddy to Steve ever since he was unfrozen in the 21st century, as well as zooming around in a very cool wingsuit as Falcon, Sam Wilson will step up to wield the shield as Captain America in the immediate future of Marvel Phase 5.
Anthony Mackie starred in acclaimed pictures throughout the 2000s and 2010s, including the war movie The Hurt Locker and sports movie Million Dollar Baby, before he was scooped up to join the MCU for Captain America The Winter Soldier in 2014. He has balanced his superhero work with roles in the likes of Detroit, The Hate U Give, and the time travel movie Synchronic.
Sebastian Stan as Bucky Barnes
Bucky has always been part of Cap's story, from childhood friendship to brain-washed assassin to comrade in the fight against Thanos. Like Steve, Bucky is a man out of his own time struggling to find his way in the dangerous new world, while also grappling with the atrocities he committed while under Hydra control as The Winter Soldier.
After leading roles in TV series like Kings and Gossip Girl, Stan received the call-up to join the Marvel world. Since his MCU debut, he has appeared in The Martian and bagged a main role in the Margot Robbie movie I, Tonya. More recently, he played controversial rocker Tommy Lee in the streaming service show Pam and Tommy.
Hayley Atwell as Peggy Carter
The love of Steve Rogers' life has been a big presence throughout the Captain America story, since meeting Steve prior to his super-soldier experience in her role as part of MI6. The two fell in love, only to be separated by time when he was frozen. Fortunately for both, the time travel mechanics of Endgame allowed them to have a happy ever after. In both the animated series What If…? and a Doctor Strange 2 cameo, Peggy has been able to throw the shield around herself as an alternate-universe incarnation of Cap: Captain Carter.
Hayley Atwell plays Peggy across all of her different appearances, including her spin-off Marvel series Agent Carter. The MCU provided her first major role, but she has some exciting stuff on the way including Mission Impossible 7 and the voice of Lara Croft in an upcoming Tomb Raider anime series.
Emily VanCamp as Sharon Carter
Peggy might be gone by the time Steve wakes up in the 21st century, but her niece Sharon is around. Initially, she was introduced as Agent 13, but her family connection soon became clear and she worked for both SHIELD and the CIA. In The Falcon and the Winter Soldier, she was hiding in Madripoor and we eventually learned she was pulling criminal strings as the Power Broker.
Outside of her MCU work, Emily VanCamp is best known for TV roles in the likes of Everwood, Revenge, and Brothers and Sisters.
William Hurt/Harrison Ford as Thunderbolt Ross
Military man Ross first appeared way back in The Incredible Hulk as someone looking to recreate the super-soldier project, which later led to both Hulk and Abomination. By the time of Captain America Civil War, he was Secretary of State and responsible for bringing superheroes under government control with the Sokovia Accords. He's not quite a villain, but he certainly finds himself at odds with Steve.
Ross was played by the late William Hurt until his passing in 2022. The star won an Oscar for '80s movie Kiss of the Spider Woman and was a respected star in movies like Broadcast News, A. I. Artificial Intelligence, and A History of Violence.
The incredible Hurt will be replaced in Captain America 4 by a man who needs little introduction. He's Han Solo, he's Indiana Jones, he's Harrison Ford, and he's finally a part of the MCU. Ford will make his debut in the new movie in the Captain America series.
Scarlett Johansson as Natasha Romanoff
One of the original members of the Avengers, Natasha Romanoff – aka Black Widow – made her first appearance as part of the Iron Man cast way back in Iron Man 2 and stuck around until departing the franchise with spy movie Black Widow in 2021. That movie was released after her character died in Avengers Infinity War. Marvel is confusing.
Natasha is a close friend and ally to Steve in the Captain America movies, as well as being a leader of the Avengers, right up until her sacrifice on Vormir to retrieve the Soul Stone.
Scarlett Johansson was already a huge star prior to joining the MCU, having starred in acclaimed movies like Lost in Translation, Vicky Cristina Barcelona, and the brilliant Christopher Nolan movie, The Prestige. Since becoming a superhero, she has balanced voice roles in animated movies Sing and live-action Disney remake The Jungle Book with some of her most critically lauded work, including Under the Skin, Jojo Rabbit, and Marriage Story.
Daniel Bruhl as Zemo
The main antagonist of Captain America Civil War, it was Zemo who conjured a Machiavellian scheme to divide the Avengers after their actions in Sokovia during Avengers Age of Ultron led to his family's death. He was captured at the end of that movie but reappeared in the Disney Plus show The Falcon and the Winter Soldier as a reluctant ally of the titular duo. He subsequently went viral for his dance moves, naturally.
Spanish-German actor Daniel Bruhl has played Zemo in all of his appearances. He was already a seasoned villain thanks to his work in Inglourious Basterds, and had also played F1 driver Niki Lauda in the exceptional biopic Rush. Since playing Zemo, he has continued to be a dependable Hollywood character actor in movies like Entebbe, The Cloverfield Paradox, and The King's Man.
Frank Grillo as Brock Rumlow, aka Crossbones
Brock Rumlow, who is much more evocatively known as Crossbones, made his debut in The Winter Soldier as a secret Hydra agent tasked with bringing in Steve Rogers. Naturally, that job left him beaten up and with some facial scarring.
In Civil War, he stole a biological weapon and then detonated his suicide vest in a last act of defiance. Wanda Maximoff contained the explosion, but caused civilian casualties in the process, bringing about the Sokovia Accords.
Seasoned movie hardman Frank Grillo plays Rumlow. Audiences will have seen him in several entries of the horror movie franchise The Purge. He has also appeared in the likes of Zero Dark Thirty, End of Watch, and The Hitman's Wife's Bodyguard.
Hugo Weaving as Red Skull
The Big Bad of the first Captain America movie, Johann Schmidt was the head of Hydra during the Second World War. He acquired the Tesseract and aimed to use it to dominate the world, but was foiled by a freshly super-soldiered Steve. He reappeared in Avengers Infinity War as the guardian of the Soul Stone on Vormir.
Hugo Weaving played Red Skull in the first Captain America movie. The actor was a well-known figure already, as Elrond in the Lord of the Rings movies, and Agent Smith in The Matrix movies. When Red Skull appeared in Infinity War, it was The Walking Dead cast member Ross Marquand under the prosthetics instead.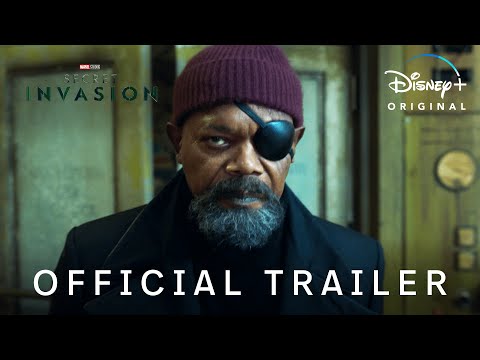 Samuel L. Jackson as Nick Fury
Just as Captain America is a pillar of morality, Nick Fury is more than happy to dabble in the darker side of things. As the creator and director of S.H.I.E.L.D., he's used to getting his hands dirty in a way that doesn't always please Steve Rogers.
While he only has a minor role in Captain America's conclusion, Nick Fury is finally set to be the star of the show with the upcoming Secret Invasion release date. The new TV series will focus on Fury as he tries to navigate a Skrull invasion of Earth, separating friend from foe.
The complete Captain America cast list:
| | | | |
| --- | --- | --- | --- |
| Actor | Captain America: The First Avenger | Captain America: The Winter Soldier | Captain America: Civil War |
| Chris Evans (Steve Rogers/Captain America) | X | X | X |
| Sebastian Stan (James Buchanan "Bucky" Barnes) | X | X | X |
| Hayley Atwell (Margaret "Peggy" Carter) | X | X | X |
| Anthony Mackie (Sam Wilson/The Falcon) | – | X | X |
| Samuel L. Jackson (Nick Fury) | X | X | – |
| Scarlett Johansson (Natasha Romanoff/Black Widow) | – | X | X |
| Toby Jones (Arnim Zola) | X | X | – |
| Emily VanCamp (Sharon Carter) | – | X | X |
| Frank Grillo (Brock Rumlow/Crossbones) | – | X | X |
| Elizabeth Olsen (Wanda Maximoff/Scarlet Witch) | – | X | X |
| Hugo Weaving (Johann Schmidt / Red Skull) | X | – | – |
| Dominic Cooper (Howard Stark) | X | – | – |
| Stanley Tucci (Dr. Abraham Erskine) | X | – | – |
| Tommy Lee Jones (Chester Phillips) | X | – | – |
| Neal McDonough (Timothy "Dum Dum" Dugan) | X | – | – |
| Derek Luke (Gabe Jones) | X | – | – |
| Robert Redford (Alexander Pierce) | – | X | – |
| Jenny Agutter (Councilwoman Hawley) | – | X | – |
| Bernard White (Councilman Singh) | – | X | – |
| Alan Dale (Councilman Rockwell) | – | X | – |
| Chin Han (Councilman Yen) | – | X | – |
| Garry Shandling (Senator Stern) | – | X | – |
| Maximiliano Hernández (Jasper Sitwell) | – | X | – |
| Georges St-Pierre (Georges Batroc) | – | X | – |
| Aaron Taylor-Johnson (Pietro Maximoff) | – | X | – |
| Thomas Kretschmann (Baron Wolfgang von Strucker) | – | X | – |
| Daniel Brühl (Helmut Zemo) | – | – | X |
| Robert Downey Jr (Tony Stark/Iron Man) | – | – | X |
| Don Cheadle (Lieutenant James Rhodes/ War Machine) | – | – | X |
| Jeremy Renner (Clint Barton/Hawkeye) | – | – | X |
| Chadwick Boseman (T'Challa/Black Panther) | – | – | X |
| Paul Bettany (Vision) | – | – | X |
| Paul Rudd (Scott Lang/Ant-Man) | – | – | X |
| Tom Holland (Peter Parker/Spider-Man) | – | – | X |
| William Hurt (Thaddeus "Thunderbolt" Ross) | – | – | X |
| Martin Freeman (Everett K. Ross) | – | – | X |
| John Kani (King T'Chaka) | – | – | X |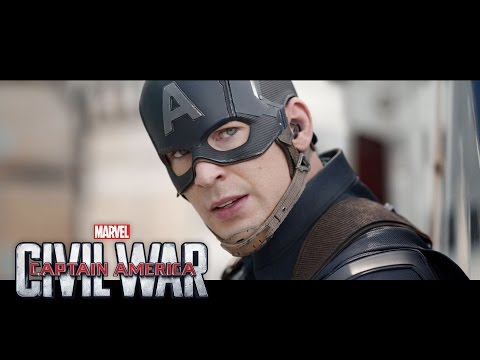 Fury is played by the legendary Samuel L. Jackson, a man who has appeared in some of the best movies of all time. He mainly works with Quentin Tarantino, on excellent '90s movies like Pulp Fiction and Jackie Brown.
For more from the big wide world of Marvel, check out our guide to the Loki season 2 release date, The Marvels release date, and the Blade release date.