Who's in The Walking Dead cast? Even the undead have to die at some point, and so it is that The Walking Dead season 11 finished the main show. Over the course of nearly 200 episodes, we've met a range of survivors, some of whom have been around since the start.
In the horror series, developed by Frank Darabont from the comics by Robert Kirkman, Tony Moore, and Charlie Adlard, a group of people are forced to endure a zombie apocalypse. The form alliances to try and figure away through all the rotting flesh, finding that often, their worst enemies on the thriller series haven't died at all yet.
Our run through of The Walking Dead cast looks at those who've been around the longest. These actors have portrayed their characters through thick and thin on the TV series, almost all of them making it to the finale. No easy feat, which is why they're highlighted here.
Who's in The Walking Dead cast?
Norman Reedus as Daryl Dixon
Andrew Lincoln as Andrew Lincoln
Melissa McBride as Carol Peterier
Lauren Cohan as Maggie Greene
Danai Gurira as Michonne
Josh McDermitt as Eugene Porter
Seth Gilliam as Gabriel Stokes
Jeffrey Dean Morgan as Negan
Ross Marquand as Aaron
Norman Reedus as Daryl Dixon
Although not the main protagonist to start, Daryl and Norman Reedus practically became The Walking Dead's mascots. Before hunting undead in the long-running show, Reedus had various parts in a slew of films and TV shows, appearing in Mimic, 8mm, The Boondock Saints, Triple 9, and many more.
Andrew Lincoln as Rick Grimes
Even if you don't know The Walking Dead all that well, you've likely seen some of the memes featuring Rick and his son, Carl. Zombies are generally no laughing matter, but Rick shouting at Carl very much was. Teachers and Afterlife were two of Lincoln's bigger roles before becoming The Walking Dead's sheriff.
Melissa McBride as Carol Peletier
Carol's arc from abuse victim to one of the most resourceful leaders in the group is one that's made The Walking Dead continually worth tuning for. Art imitated life to a lesser extent, as the show was her big break as an actor, after being relegated to bit parts since the '90s. Long may she retain the spotlight.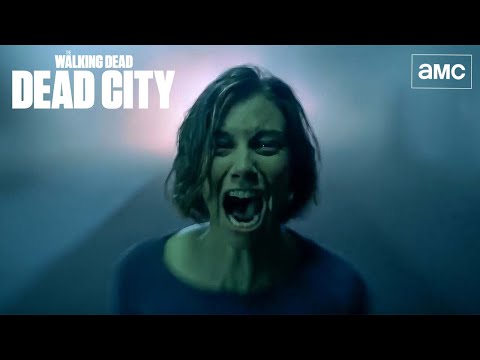 Lauren Cohan as Maggie Greene
The mighty leader of Hilltop and one of the better strategists among The Walking Dead's characters, Maggie could've led the show herself if she needed to. No stranger to iconic pop culture, Cohan's been in Supernatural, Vampire Diaries, and Chuck. Her story continues in The Walking Dead: Dead City, and that'll be one spin-off worth keeping up with.
Danai Gurira as Michonne
The coolest The Walking Dead character, right? We can all agree? Good, because naysayers might have suffered the blade. While handling the living dead, she stars in the Marvel movies as Okoye, a high-ranking Wakandan royal guard. Not someone you should ever cross.
Josh McDermitt as Eugene Porter
We all saw it coming, and Eugene's deception was still so disheartening to watch. Of course he didn't have a cure, but to be so inept all the while? C'mon, man. The Walking Dead is his first major role, but before then he was making strides in the world of comedy, first as a radio producer and later on reality show Last Comic Standing.
Seth Gilliam as Gabriel Stokes
Zombies tend to put any level of faith one might have in a higher power to the test. Ultimately, you've got to just trust what's right in front of you. Gabriel perpetually struggles to accept the situation he's in, making him quite relatable at times. Featured in drama series Oz and The Wire, Seth Gilliam knows great TV when he sees, which is probably how he ended up joinin Daryl and company to start.
Jeffrey Dean Morgan as Negan
The best cast Walking Dead character, Jeffrey Dean Morgan brought Negan to life perfectly. A well-travelled and beloved character actor, Morgan's been everywhere, from Zack Snyder's anti-superhero movie Watchmen to Supernatural, recently joining The Boys cast as well. As they say, no rest for the wicked.
Ross Marquand as Aaron
As the first openly gay protagonist in the comics, Aaron needed to be done justice for the adaptation. Ross Marquand nailed it, breathing life to a survivor who's proven he's in it for the long haul. You probably know Marquand's voice rather than his face, since he's been Red Skull and Ultron bots in the MCU, and a few different roles in Invincible. He'll always be Aaron to us, mind.
That's all the man The Walking Dead cast for you. If you'd like more stars, check out our lists on the Ted Lasso cast and Jurassic Park cast, and our guides to the Invincible season 2 release date and True Detective season 4 release date will keep you informed on upcoming entertainment.