What's the Mission Impossible 8 release date? The stakes in Mission Impossible: Dead Reckoning were so high, they couldn't possibly be contained in one movie. So, we're on tenterhooks to see how Ethan Hunt fares against his most complicated nemesis yet.
The first part of Mission Impossible Dead Reckoning not only saw Hunt facing his most unusual and complicated nemesis yet, but also brought us some fatalities, astonishing stunt work, and memorable new members of the Mission Impossible cast.
Still, the seventh installment of the Tom Cruise movie saga left plenty of unanswered questions… Namely, what happened to Hunt and his crew? Who else is coming back to the screen as their IMF counterparts? And how long until we can find all of this out?! Luckily, you don't have to wait too long for the Mission Impossible 8 release date. But if you haven't watched Mission Impossible 7 yet, you might want to avert your eyes now for spoilers…
What is the Mission Impossible 8 release date?
The Mission Impossible 8 release date is Friday, June 28, 2024.
Since the movie has been kept in close quarters with Part One and already mostly finished shooting, we've luckily already got a release date.
And since it's supposedly only a year away, we don't have to wait too long to see what happens to Ethan and the gang, although the 2023 Actors Strike and 2023 Writers Strike are expected to cause a number of delays to any new releases coming into 2024.
Who's in the Mission Impossible 8 cast?
The majority of the Mission Impossible 7 cast will return for the new movie, with Tom Cruise once again leading as Ethan Hunt.
He'll be joined by the usual suspects; Simon Pegg as Benji Dunn and Ving Rhames as Luther Stickell. Sadly, since Ilsa Faust died in Dead Reckoning Part One, it's unlikely we'll see her return. That is, of course, unless she appears in flashback form, which is entirely possible. Pom Klementieff's Paris looked like she was a little worse for wear at the end of Part One, but it was said that she had a pulse, so it looks like she's coming back!
Part Two sees some new faces (and old friends), with Mindhunter's Holt McCallany joining as the new Secretary of Defence, Bernstein, and Rolf Saxon returning as William Donloe, who appeared in the first Mission Impossible movie as a CIA analyst.
Here's the Mission Impossible 8 cast list:
Tom Cruise as Ethan Hunt
Ving Rhames as Luther Stickell
Henry Czerny as Eugene Kittridge
Simon Pegg as Benji Dunn
Rebecca Ferguson as Ilsa Faust
Hayley Atwell as Grace
Vanessa Kirby as Alanna Mitsopolis
Esai Morales as Gabriel
Pom Klementieff as Paris
Shea Whigham as Jasper Briggs
Holt McCallany as Bernstein
Nick Offerman as Sydney
Greg Tarzan Davis as Degas
Mariela Garriga as Marie
Rolf Saxon as William Donloe
What is Mission Impossible 8 about?
Mission Impossible 8 will likely see Ethan and his team try and locate the destroyed Sevastopol submarine on which the source code for The Entity is located, so they can destroy it once and for all.
The Entity is something of a big deal in Dead Reckoning Part One, acting as the underlying antagonist of the movie and causing a worldwide race between nations to gain control of the sentient algorithm. Last we saw Ethan, he had both halves of the key, and a seemingly dying Paris revealed to him what the key actually unlocked: the source code for The Entity.
This is the only way of taking control of and destroying the system, so it's a pretty important piece of the puzzle. Now that Ethan knows where he has to go (a submarine at the bottom of the ocean — easy!), it looks like Part Two will be a race against Hunt, Gabriel, and the other battling forces to reach the submarine first.
Since Ethan also suffered the loss of Ilsa in Part One, we'll likely see the impact of his on his conscience, since protecting his team is one of his biggest driving motivations. We reckon that Grace will slip into his team to take her place since she's already proven herself as someone with useful skills such as sneaking around, thieving, and getting out of sticky situations.
Oh, and Ethan is presumably still being tracked down by the government, who are trying to capture him for (can you guess?) going rogue. He managed to escape at the end of Part One, just barely, so we foresee that these guys will be continuing after him with something of a vengeance. (Though, to be honest, we think they'll see the light and perhaps end up on his side once they work out that he's probably the least evil person to back in this scenario.)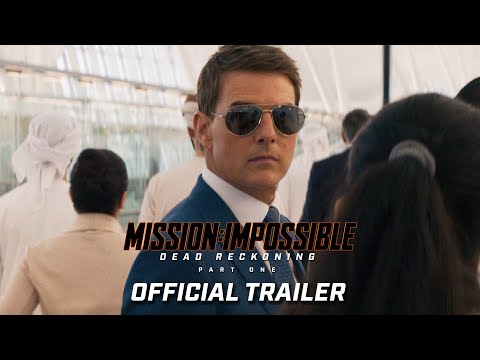 Is there a trailer for Mission Impossible 8?
There isn't a trailer for Mission Impossible 8 yet, but a teaser will likely drop sometime soon, with a full-length trailer following in May 2024.
The first teaser for Part One was released in May 2022, a year before the actual release date. Then, we also got a more in-depth trailer in May 2023. We imagine the second movie will probably follow the same pattern.
We'll keep you updated on any trailers that drop as and when. In the meantime, you can revisit one of the most incredible stunts from Dead Reckoning – Part One with the below behind-the-scenes look, showing just how much Tom Cruise had to practice this truly bone-chilling sequence. If you can bear to look, that is.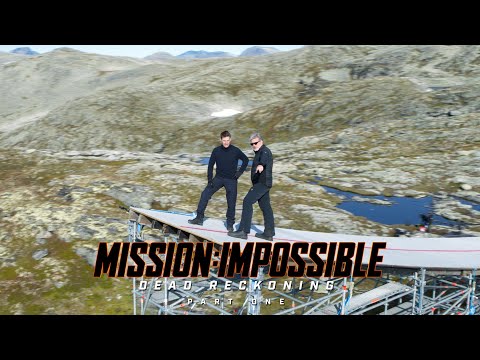 Where can I watch Mission Impossible 8?
Much like its first half, you'll be able to watch Mission Impossible 8 in movie theaters the way Cruise intended.
These movies are about as big as they come, so you're probably going to want to watch this on the largest screen possible. Then, when the time comes, it'll probably join the rest of the franchise on Paramount Plus.
That's everything we know so far about the Mission Impossible 8 release date. For more, check out our Mission Impossible 7 review, the Mission Impossible movies in order, and our guides on the Mission Impossible 7 ending, The Entity, and everyone who dies in Mission Impossible 7. You can also take a look at our interviews with Cary Elwes, Hayley Atwell, and Pom Klementieff and Vanessa Kirby about Dead Reckoning – Part One.
When you're done, see our lists of the best movies of all time, the best Tom Cruise movies, and all the other new movies coming out soon.