Harrison Ford doesn't do many TV series, so it was a big coup for the Yellowstone world when he joined the 1923 cast alongside fellow A-lister Helen Mirren.
Ford played Yellowstone ranch patriarch Jacob Dutton in the drama series and will reprise the role of a character related to the Duttons from the original Western series in 1923 season 2.
But before he said yes to the role, Yellowstone creator Taylor Sheridan decided on a no-nonsense approach to wooing the man behind Han Solo and the Indiana Jones movies as the latest addition to the Yellowstone cast.
Sheridan told Deadline he encouraged Ford to meet with him before the 1923 script had even been completed, getting the star of some of the best movies ever made to fly his own plane to their rendezvous. And when Ford asked to see a script for the prequel to Yellowstone, Sheridan made his position clear.
"I said: 'You can when it's written, but it ain't written yet, and you got to commit to it now. I need to know who I'm writing for. I'm done wondering who I'm writing for, and I have to go try to chase the person I had in my mind, and I can't get the person because they're doing some fucking Netflix show. I don't do that shit any more. So, are you going to do it, or are you going to watch Chris Cooper do the next great thing? What do you want to do?'"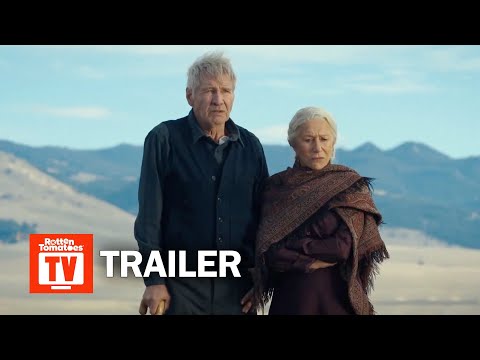 "I poured about two bottles of wine down him. He said yes. I got him on the plane as fast as I could, closed the deal, and said, send me the next one. Then came Helen, and same thing. Have a glass of wine."
It's something of a bold strategy to get some of the biggest talent on the planet to commit to a TV series, but it clearly works for Sheridan. We underestimate the power of wine at our peril.
For more from the Yellowstone universe, check out our guide to the Yellowstone timeline and find out about other spin-off series, including the Yellowstone 6666 release date and the 1883 The Bass Reeves Story release date.
We've also got all of the information you need on the exciting new movies heading to cinemas this year, including the Oppenheimer release date and Ford's big adventure movie return on the Indiana Jones 5 release date.