I feared I might never be able to write this, but after months of uncertainty, we finally have a timeframe for the release of Yellowstone season 5 part 2. Yeehaw!
Yellowstone has taken America by storm since it first aired in 2018, but all good things must come to an end, and we now know when the main Yellowstone timeline will reach its conclusion. As per The Hollywood Reporter, the premiere date for Yellowstone season 5 part 2 is set for November 2024.
While that's a fair old wait, I have to say I'm just relieved it's actually happening. Between the Writers Strike and Actors Strike, and Kevin Costner's insistence that he wanted out of the Yellowstone cast, there was a very real possibility we would never actually see the culmination of the Dutton family's trials and tribulations.
For months, we have literally been pondering what'll happen if Taylor Sheridan can't bring back Kevin Costner. The actor has committed himself to ensuring the Horizon release date happens, and for a long time it seemed his desire to bring the Western to the big screen would be the death of Yellowstone.
This latest news suggests some kind of agreement has been found, but it may come with a caveat. Apparently, "the final episodes will likely feature less of series lead Kevin Costner," as per his request. What that means for the various narrative threads remains to be seen, but the upcoming final season is expected to "close the book on the current Dutton family saga" one way or another.
According to our resident Yellowstone expert, Jessica Cullen, John Dutton is at the top of the list when it comes to the Yellowstone characters most likely to die in the final season. To be honest, the Dutton patriarch has been doomed since the very first season of the drama series, and has escaped death multiple times already.
The fact that Costner is making things difficult very likely makes Sheridan's final decision on John's fate a little easier – as Jessica puts it, "No character in the history of television has ever been this dead." Costner's stubbornness has surely been the final nail in the coffin for his character.
Just this year, we saw Succession very successfully kill off its own domineering patriarch, Logan Roy, with episodes to spare in the final season. Did it harm Succession? Not one bit. In fact, the fourth and final chapter of that show helped cement its status as one of the best TV series of the modern era. There's every chance that should Sheridan elect to kill his Dutton darling, Yellowstone would flourish as the rest of the characters pick up the pieces in John's absence in much the same way the Roy family did.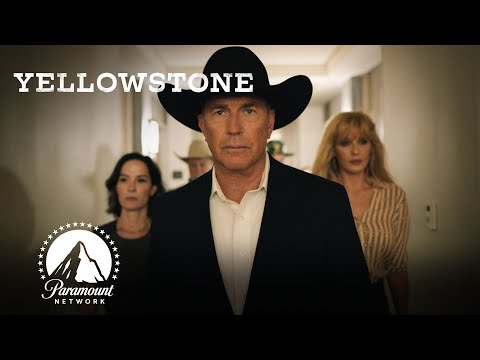 Whatever path the final episodes choose to take, I know I'm not alone in being incredibly excited. Hopefully, it will all be worth the wait. And, as if this news wasn't enough, there's also confirmation of two more Yellowstone spin-offs, titled Yellowstone 1944 and Yellowstone 2024.
Chris McCarthy, president and CEO of Showtime and MTV Entertainment Studios, said these two shows will "take audiences on a thrilling, new and unexpected journey with the complex and compelling storytelling." Consider me absolutely sold!
For more from the Dutton family tree, check out our guides to the Yellowstone 1923 season 2 release date and the Yellowstone 6666 release date. Or, find out why I think Yellowstone is so good even though it barely has a plot.