The Star Wars fandom is a strange place. While many of us can find something to love in just about every Star Wars film, there are some fans who would probably go as far as to skip The Last Jedi when watching the Star Wars movies in order. George Lucas certainly wouldn't, though, and it seems the creator of a galaxy far, far away is ready to go to bat for the most divisive of all the Star Wars flicks.
When Rian Johnson stepped up to bring his own vision to the mighty franchise, he did something very brave and very controversial. He added a new dimension to one of the best Star Wars characters by making Luke Skywalker more cynical and he effectively altered the mythos of the Jedi Order itself by proving you don't need to be a part of the Skywalker family tree to be special.
Sounds good, right? Well, you won't hear any complaints from this writer, but there are whole legions of Star Wars fans who utterly despise what Johnson did to their favorite hero.
But, if one man knows best when it comes to Star Wars, it's George Lucas. After coming up with the entire concept of the franchise, Lucas has seen the good, the bad, and the ugly, and it's safe to say he can recognize the best science fiction movies when he sees them.
According to a report from The Hollywood Reporter, Connie Wethington, a rep for Lucas, revealed the man himself was delighted with his screening of The Last Jedi. Apparently, Lucas said the film was "beautifully made" and was "complimentary" when speaking to Johnson after the showing.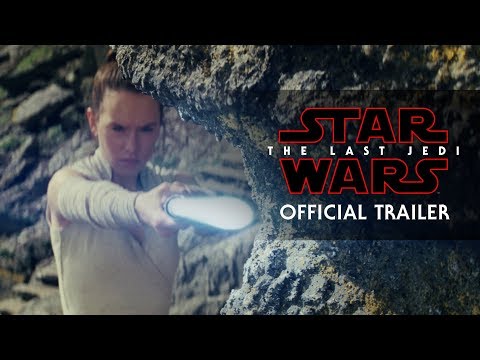 He's right, too. Not only is it conceptually fascinating, but The Last Jedi also brings out the best in many members of the Star Wars cast, it's visually stunning, and it catapults Kylo Ren into the upper echelons of our list of the best Star Wars villains. It's just a shame the fallout of the reactions to the film led to the mess that is The Rise of Skywalker.
For more from the franchise, look ahead to the second installment of the best Star Wars series with our guide to the Andor season 2 release date, or find out all you need to know about the new Star Wars movies. While we're talking about him, here's why George Lucas was right about Star Wars. But if you want other kinds of aliens, we have an Avatar 3 guide.