What does Ahsoka's white owl mean? There have been a lot of mysteries throughout the latest Star Wars show on Disney Plus. Some of them, Dave Filoni, has deigned to answer. Others, he's left blowing in the Peridean wind for us to work out ourselves. Spoilers ahead!
Thankfully, we do have an answer to one of the most unusual Star Wars moments from the Ahsoka cast's final bow. That involves the tiny owl that appears to Ahsoka Tano, one of the best Star Wars characters, just when she needs some support after she and Sabine Wren have been stranded on Peridea. Suddenly, one of the best TV series for sci-fi lovers takes a sideways turn into ornithology.
If you've only watched the Star Wars movies in order rather than consuming every moment of the animated Star Wars series, you'd be forgiven for being a little mystified. So what is the white owl in Ahsoka, where has it appeared before, and why should we be bothered by its presence?
What is the white owl in the Ahsoka finale?
The white owl we saw in the Ahsoka finale is named Morai and is a creature introduced in Star Wars Rebels, who has a long-standing connection with Ahsoka Tano.
Morai has appeared in both Star Wars Rebels and The Clone Wars as something like a guardian angel for Ahsoka. We also got a brief glimpse of Morai during the episode of The Mandalorian season 2 in which Ahsoka first showed up in live-action.
In the Ahsoka finale, Morai arrives just after Ahsoka and Sabine have been stranded on Peridea. Ahsoka spots Morai squawking from a nearby rock and appears to take a message of peace from it, subsequently telling Sabine that they are "where they need to be" in what we think is a blatant setup for Ahsoka season 2.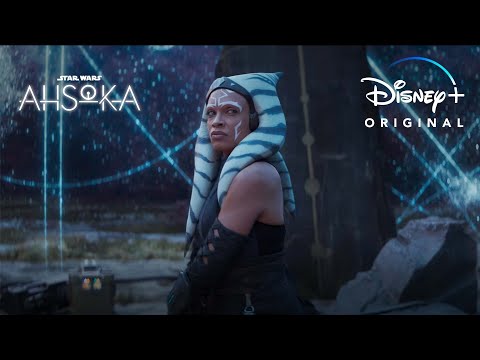 Morai in Star Wars explained
Morai is a type of owl known as a convor with a deep connection to The Daughter, one of the three Mortis gods.
The Mortis gods were a trio of powerful deities representing the various facets of The Force. That's the basic gist, but we've got a detailed guide to the Mortis gods if you need more. During one of the best animated series in the Star Wars world, The Clone Wars, Ahsoka Tano had a run-in with the Mortis gods and found herself killed by The Son.
The Daughter subsequently gave her life so that Ahsoka could be revived. Morai has a connection to The Daughter and the light side of The Force, as we've seen from numerous paintings on various Jedi temples.
Morai has been watching over Ahsoka ever since her brush with death. This included helping to convince Ezra Bridger to save Ahsoka during his visit to The World Between Worlds.
It's no coincidence that the similarly named Moirai in Greek mythology were 'The Fates', known as the personification of destiny. Morai's role in Star Wars appears to be to guide Ahsoka Tano towards her destiny, gently nudging her along the right path.
When do we get a destiny owl buddy, Mr Filoni? We don't want to go all Veruca Salt on you, but we want one, and we want it now.
If that's not enough Ahsoka for you, we've got guides to the Eye of Sion and the Nightsisters of Dathomir. You can also find out about the Jedi power Ahsoka Tano shares with none other than Yoda and learn why we think Rey deserves a new Star Wars movie to show her best.
Then, you can learn everything you need to know about the Andor season 2 release date, as well as all of the new Star Wars movies in the pipeline. And for non-Star Wars new movies, take a look at our guides to Avatar 3 and Superman Legacy for more fantastical spectacle, as well as everything new on Disney Plus.