What is the Superman Legacy release date? A new era for DC is upon us, and that means (another) new Superman. This one is special, though, because it comes from James Gunn as part of his revamp of DC franchising.
The DCU, as it's now known, will kick off with Chapter 1: Gods and Monsters, and in among all the superhero movies and TV series is a fresh take on the Man of Steel. Superman: Legacy is written by Gunn, and it'll place our favourite Kryptonian front and centre in DC movies going forward.
So, what is the Superman Legacy release date? We have that information for you, and some other bits and bobs on the Superman movie as DC starts afresh.
What is the Superman: Legacy release date?
The Superman: Legacy release date is July 11, 2025. It's the first film in James Gunn and Peter Safran's revamped DCU slate, following two TV series, and they've commented that it'll kick off their vision of the franchise in earnest.
Although Gunn wrote the script for this action movie, and on March 15, 2023 Gunn revealed that he had also hired himself to direct.
Superman: Legacy plot speculation
We don't know what will happen in the Superman: Legacy plot, but apparently it won't be an origin story. Instead, it'll follow the Man of Steel on Earth as an already functioning member of society who happens to be an all-powerful hero.
"It focuses on Superman balancing his Kryptonian heritage with his human upbringing," Safran said. "He is the embodiment of truth, justice and the American way. He is kindness in a world that thinks that kindness is old-fashioned."
When Gunn announced himself as director, he said; "I lost my Dad almost three years ago. He was my best friend. He didn't understand me as a kid, but he supported my love of comics and my love of film and I wouldn't be making this movie now without him," Gunn wrote on Twitter. "It has been a long road to this point. I was offered Superman years ago — I initially said no because I didn't have a way in that felt unique and fun and emotional that gave Superman the dignity he deserved."
The director went on to say that "a bit less than a year ago I saw a way in, in many ways centering around Superman's heritage — how both his aristocratic Kryptonian parents and his Kansas farmer parents inform who he is and the choices he makes."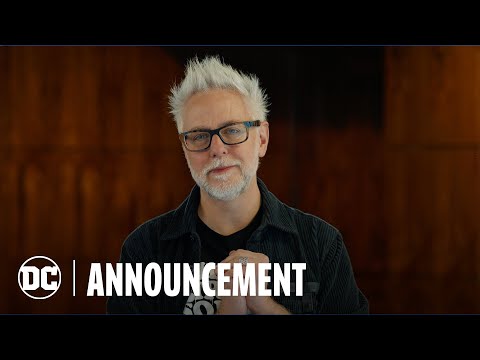 Is there a Superman: Legacy trailer?
There isn't a Superman: Legacy trailer, since production hasn't started yet. However, we do have a short presentation from Gunn, where he goes through the entire DCU Chapter 1, describing all the projects that are coming.
It's very much in the style of Kevin Feige's Marvel presentations, just giving us titles, available release dates, and some descriptions. That said, it's a good, organised way of letting us know what's coming, a stark contrast to DC before now.
Superman: Legacy cast speculation
We don't know who'll be the Superman: Legacy cast, but do know who won't be in it. Henry Cavill is not the star of this movie, as he and DC have parted ways.
After Black Adam, the plan was for Cavill to return to playing Superman in Man of Steel 2. Sadly, that's no longer the case, and a new last son of Krypton is being cast. Who'll it be? Your guess is as good as yours at this stage. It's like picking a new James Bond. Rest assured though, when it happens we'll be letting you know.
That's all we have on Superman: Legacy. For more caped crusading, have a look at your guides to The Batman 2 release date and Batman movies in order. We've also got articles on The Brave and The Bold and Lanterns if you want to know what else Gunn's cooking up.