There's no getting away from it. Superman is as big as it gets when it comes to cinematic superheroes, with a big screen history going all the way back to the '70s. It's no surprise that new DC boss James Gunn has made a beeline straight for the Man of Steel, with the Superman Legacy release date coming right at the start of his brand new universe.
Superman will kick-start Gunn's DCU, as the first pillar in the Chapter 1 Gods and Monsters era. Gunn has already been responsible for some of the best superhero movies ever, so we can't wait to see what he'll do with the iconic Kryptonian do-gooder. He's building a whole universe around him, which means we'll definitely have to rewrite our DC movies in order article more than once. Here's everything we know about the new Supes adventure so far.
What is the Superman: Legacy release date?
Superman: Legacy will be released on Friday, July 11, 2025. That date is sticking, even in the wake of the 2023 Hollywood strikes.
Legacy is the first of the upcoming DC movies from Gunn's plan (although Creature Commandos will have been released ahead of it) and, according to the DC bosses, this new film will kick-start a new universe full of our favorite DC heroes and the best DC villains.
Filming was due to begin in January 2024, but production was delayed by the only thing more powerful than the Man of Steel: industrial action! The 2023 Actors Strike resulted in the shoot being pushed back, and it's now due to begin in March 2024 instead.
Gunn confirmed on Twitter in November 2023, after the strike came to an end, that everything is on track for the production to hit its planned release date. We will get to see the big blue boy scout again, even after the summer of strikes slowed him down just a little.
Who's in the Superman: Legacy cast?
David Corenswet, of Pearl fame, has been chosen to play the new Man of Steel, while The Marvelous Mrs. Maisel's Rachel Brosnahan has won the role of Lois Lane.
David Corenswet beat out the likes of Nicholas Hoult (remember that name) and Andrew Richardson for the role. Brosnahan, meanwhile, was chosen over contenders including Phoebe Dynevor and Emma Mackey.
Alexander and Bill Skarsgård were supposedly on the shortlist to play Superman's most famous nemesis, Lex Luthor, but Hoult instead landed the role. His name has long been in the mix around Superman Legacy, with some initial rumors linking him to the title role. But, to be honest, we're glad it panned out this way.
Hoult's previous flashes of comedic villainy in the likes of The Favorite and The Great have been fantastic, so we're excited to see his Lex. We've also learned that Sara Sampaio will portray Eve Teschmacher, who is traditionally Luthor's assistant.
But we're not even sure that Lex will be the main villain just yet. In November 2023, María Gabriela De Faría was brought on to play the lesser-known DC villain, The Engineer. Her real name is Angela Spica, and her powers come from nanotechnology. Spica would also go on to become a member of The Authority, so who knows, maybe this is the start of a long DC journey for De Faría.
On July 11, 2023, it was reported that Nathan Fillion as Green Lantern, Isabela Merced, and Edi Gathegi had joined the cast. Then in November 2023, we learned that Skyler Gisondo, who was just the right amount of hateable in Licorice Pizza, will play Clark Kent's good Daily Planet pal Jimmy Olsen.
Fans of Olsen's comic book incarnation will hope that he gets more screen time in this universe than he did while Zack Snyder was in charge. Snyder turned Olsen into a CIA operative, who was swiftly executed in front of Lois Lane. We're sure Gisondo will get a lot more to do than Michael Cassidy did.
The confirmed Superman: Legacy cast list:
David Corenswet as Clark Kent/Superman
Rachel Brosnahan as Lois Lane
Nicholas Hoult as Lex Luthor
Skyler Gisondo as Jimmy Olsen
Sara Sampaio as Eve Teschmacher
Nathan Fillion as Guy Gardner/Green Lantern
Isabela Merced as Hawkgirl
Edi Gathegi as Michael Holt/Mister Terrific
Anthony Carrigan as Metamorpho
María Gabriela De Faría as Angela Spica/The Engineer
What is Superman: Legacy about?
Don't expect an origin story. James Gunn has explained that we'll meet Clark Kent by the time he has already come to Earth and taken up the mantle of Superman. We're not going over old ground this time.
When Gunn announced himself as director, he wrote an impassioned message on Twitter about how his late father supported his love of comics. He said: "I was offered Superman years ago — I initially said no because I didn't have a way in that felt unique and fun and emotional that gave Superman the dignity he deserved."
The director went on to say that "a bit less than a year ago, I saw a way in, in many ways, centering around Superman's heritage — how both his aristocratic Kryptonian parents and his Kansas farmer parents inform who he is and the choices he makes."
We now know that this version of Superman won't be the DCU's first superhero. According to recent reports, Clark will simply join an already thriving community of already established heroes like The Authority (who will apparently be introduced in the film) and (presumably) an older Batman.
That said, Gunn's not too concerned about setting up future new movies in his universe, even though his film will feature other DC characters like Green Lantern, Hawkgirl, Mister Terrific, and Metamorpho. He explained on Threads that these characters are there to inform Superman and Lois's stories, not to set up other projects.
We're delighted about this, to be frank. As much as we love the MCU, we've grown more than a little weary of every movie throwing extra characters at us (especially in post-credit scenes) and forcing us to hope we'll see them again eventually. Do they really expect me to remember Hulk's son, or whoever Harry Styles played?
Superman: Legacy rumors and leaks
There are some rumors that the supervillain Brainiac will be in Superman Legacy.
According to a verified user of the r/DCEULeaks page on Reddit, they have seen leaked concept art for the new film. In their post, they claim that this concept art showed "a generic gray robot with green highlights" that also features Brainiac's "signature headpiece." Along with all the Brainiac references, the user also mentions how Clark's dad is also shown to be played by Kurt Russell.
"Take this with a grain of salt, as a ton of concept art uses random actors' faces on characters, but the specific art I've seen features Kurt Russell's face on Jor-El," the user wrote. Since Russell previously worked with Gunn on the Guardians of the Galaxy franchise, there may be a glimmer of hope that the concept art actually hints at the two working together again.
Jor-El is a role that has been played by some of the best actors ever, including Marlon Brando and Russell Crowe, with former Superman villain Terence Stamp voicing him on Smallville. Russell would be a great addition to that list.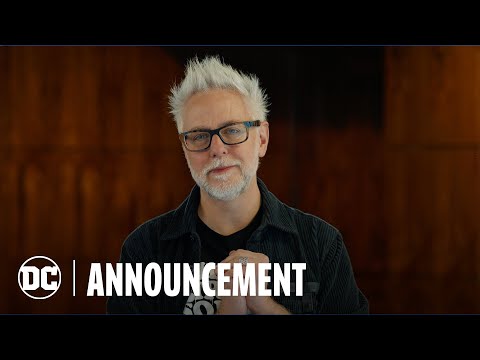 Is there a Superman: Legacy trailer?
We should be getting a Superman: Legacy trailer or teaser in early 2025.
There's no footage right now since production hasn't started yet. However, we do have a short presentation from Gunn above, where he goes through the DCU's Chapter 1, describing all the projects that are coming.
You can also head right back to Superman's big screen beginnings, from a slightly sideways perspective, with this behind-the-scenes look at Richard Donner's Superman from the '70s.
Where can I watch Superman: Legacy?
We expect Superman: Legacy to have an exclusive theatrical release initially, following the theme of all big-budget superhero films.
Once it's had its big screen run, it's probably going to drop on one of the best streaming services. Given the fact this is a Warner Bros. production, it's most likely that Max (formerly HBO Max) will be its streaming home.
Max is also currently home to many of the best movies from the most recent iteration of DC. We'd particularly recommend you delve into the mammoth four-hour adventure of Zack Snyder's Justice League. It would never have worked in the cinema but, presented as something like a bingeable TV series, it's a really satisfying watch.
If you want even more from the history books of the Man of Steel, we'd recommend you find out how to watch the Superman movies in order and see if you agree with our ranking of all the best Superman actors. We've also explained how Wes Craven could have saved the worst Superman movie.
But now is the time to look ahead to the future. We've explained the five things we want to see from James Gunn's DCU. And once you've started getting excited for that, find out about the return of Batman in The Brave and the Bold release date. But before Gunn takes over, we've got one more DCEU project to enjoy, so look ahead to the Aquaman 2 release date.