What TV series should you watch next now Ahsoka is over? After eight episodes and plenty of tangled Jedi lore, Ahsoka has now come to an end for now. We've enjoyed watching Ahsoka Tano and her friends taking on Grand Admiral Thrawn once again, but all good things must eventually come to an end.
Star Wars fans are now left looking at an empty void while we wait for the next Star Wars series to arrive. We've spent a few months with some of the best Star Wars characters and now we need to know what to watch next. We can only rewatch the Star Wars movies in order so many times before we want new movies and TV shows to experience.
But we're here to provide you with some nerdy suggestions for the best TV series to fill the void left by our farewell to the Ahsoka cast. Here are some of the best TV series to watch after Ahsoka, both inside the Star Wars world and in some completely different galaxies.
Five TV series to watch next after Ahsoka:
For All Mankind
Star Trek: Strange New Worlds
Star Wars: Tales of the Jedi
Foundation
Star Wars Rebels
5. For All Mankind
By far the most grounded show on this list, For All Mankins is nonetheless one of the best Apple TV shows and a treat for sci-fi fans. It's set in an alternate history in which the Soviet Union beat the USA to the moon, subsequently ensuring that the space race never ended. Each season of the show skips forward a decade, with an increasingly diverse crew of astronauts trying to further America's space exploration efforts.
We think For All Mankind is the natural successor to Star Trek and we're very excited for the show to return when the For All Mankind season 4 release date comes around.
4. Star Trek: Strange New Worlds
You'll be familiar with Star Trek in some form, but you might not yet have sampled Strange New Worlds. This Star Trek series unfolds in the decades immediately before The Original Series, focusing on Captain Kirk, Spock, and more of the best Star Trek characters in their younger years aboard the USS Enterprise.
Just like Ahsoka, this series opens up a different corner of a beloved franchise, introducing new characters and casting new depth on those we've met before. So we think you should dive straight into another of the biggest sci-fi juggernauts around to fill that Ahsoka-shaped void while we wait for more Star Wars.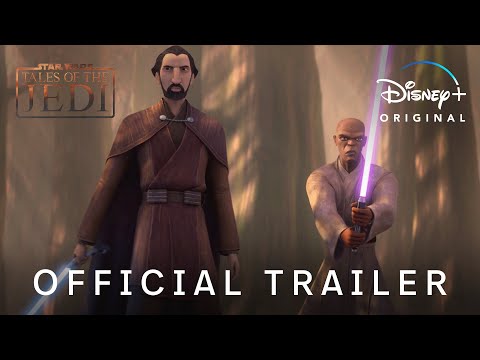 3. Star Wars: Tales of the Jedi
If Rebels sounds like a little bit of a time-suck right now – there are four seasons after all – then Tales of the Jedi might well scratch your itch for further chapters of Ahsoka's story. Across six episodes, this anthology show delves into the history of some of the Jedi we've met before, with three episodes focusing specifically on Ahsoka.
These episodes run to around 15 minutes each, which means you can enjoy some handsomely-mounted Star Wars animation in very manageable, bitesize chunks. There's a Tales of the Jedi season 2 release date on the way too, so there's plenty more to come.
2. Foundation
If you like your best sci-fi series a bit harder-edged than the galaxy far, far away, then Foundation is a must-watch. Adapted from the books by Isaac Asimov, it's a galaxy-spanning tale of cloning, politics, and… math. Stick with us. This is the sort of math that involves predicting the entire future of humanity, so it's a bit more than algebra and long division.
Jared Harris and Lee Pace are among the ensemble, with Lou Llobell and Leah Harvey also taking on lead roles. Just like Ahsoka, it moves between worlds and deals with the very notion of what it means to wield power. There are two seasons now on Apple TV Plus, so it's time to prepare for the Foundation season 3 release date.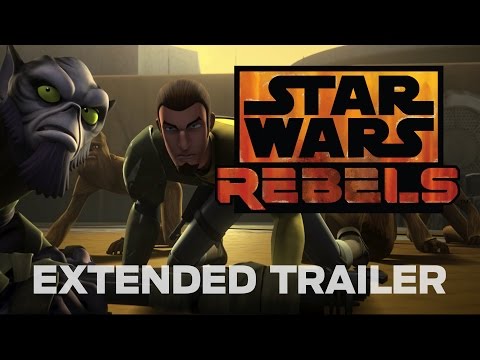 1. Star Wars Rebels
If you've enjoyed watching the adventures of Sabine Wren and Ezra Bridger in Ahsoka, then you should head back in time for one of the best animated series in Star Wars history. It follows these characters during the time of the Rebellion, showing the pivotal part they played in the battle against the dastardly Galactic Empire. And the good news is that it's all available on Disney Plus…
If The Mandalorian and Ahsoka were your first introduction to this unique Jedi, then it's well worth heading back through Rebels – and The Clone Wars, to be honest – to see how she came to be the wise veteran we've seen throughout one of the best Disney Plus shows.
Those of you who haven't already seen Rebels might have spent some time scratching your heads about the back-story behind Ezra and Sabine, as well as Mary Elizabeth Winstead's very underused Hera Syndulla. Rebels will tell you everything you need to know.
It doesn't start off as a particularly great show and it has a Saturday morning kids' cartoon vibe, but the stories get more mature and the stakes get higher as the story progresses. By the end, Grand Admiral Thrawn is in full villain mode and there's some gargantuan animated spectacle. It's well worth your time.
But if you're not ready to let Ahsoka go just yet, find out about the Mortis gods, the Blade of Talzin, and look ahead to Ahsoka season 2 as well as all of the new Star Wars movies coming soon. Elsewhere, find out why we think Rey deserves her new Star Wars movie and look into why Yoda's most mysterious line was actually about Luke's other sister.
Finally, we've also got a guide to everything new on Disney Plus, as well as big upcoming sci-fi like Avatar 3.