What is the Blade of Talzin? Warning: spoilers ahead for the Ahsoka finale. After eight exciting episodes, the new Star Wars series Ahsoka has finally come to an action-packed conclusion as our titular hero fought the deadly Morgan Elsbeth.
But anyone who's seen Star Wars knows (and trust us, we watched all the Star Wars movies in order to double-check) that if you want to fight a Jedi, you should probably bring a lightsaber. Well, Morgan had something better: the Blade of Talzin, a weapon that made the witch one of the most dangerous Star Wars villains to date.
But what was the Blade of Talzin? Well, we've done some digging into the history of this deadly weapon and uncovered the Star Wars character who may have wielded it before Morgan got her witchy hands on it.
What is the Blade of Talzin?
The Blade of Talzin is a powerful Nightsister sword that's imbued with powerful magick, allowing the blade the ability to be used against a lightsaber.
The weapon was given to Morgan Elsbeth as a reward for freeing them from their exile, and the witch put it to use, defending Thrawn and her comrades from Ahsoka Tano, Ezra Bridger, and Sabine Wren. While ultimately Morgan was defeated, the Blade of Talzin was clearly a fearsome weapon that was capable of cutting a lightsaber hilt in two with relatively little effort.
Who was Talzin?
The only Talzin we know of in the Star Wars canon is Mother Talzin. A Dathomirian Nightsister and powerful Force user, Mother Talzin was first introduced in The Clone Wars animated series as a witch plotting to conquer the galaxy using dark magic.
While Mother Talzin's initial appearance was very cartoony, over time, Dave Filoni went out of his way to make Mother Talzin a more layered character. It was revealed she was Darth Maul's mother, and the reason why she refused to join the Sith (despite their interests being so clearly aligned) was that Palpatine had, in fact, kidnapped her son when he took him as an apprentice.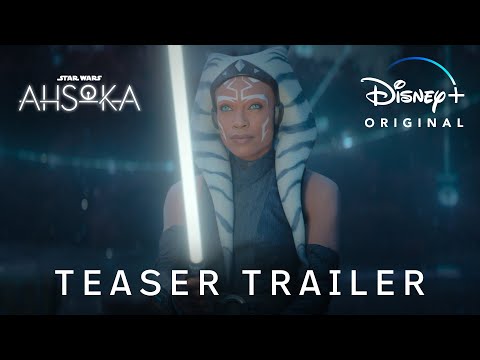 Ultimately, Talzin plays a major role in the return of Maul, helping to heal his … missing lower half (It's Star Wars, just go with it). Unfortunately for Talzin, she ultimately bit off more than she could chew when she attempted to assassinate Count Dooku and ended up being killed herself by General Grevious.
Oh and if you were wondering, yes, she did sometimes conjure a sword that looked suspiciously like the one we saw Morgan using.
Need to know more about what happened a long time ago? Well, you're in luck. We've plenty of great Star Wars content, including a breakdown of the Mortis gods, a look at where the Star Wars cast is now, and we've written about a possible Ahsoka season 2.
We've also got a guide explaining everything you need to know about all the upcoming Star Wars movies, as well as articles all about the upcoming Star Wars shows Skeleton Crew and The Acolyte. Finally, we have lists of the best TV series ever made and everything new on Disney Plus so you can find another great show now Ahsoka is done.