Who does Pom Klementieff play in Mission Impossible 7? Ever since she first appeared on our screens as Mantis in Guardians of the Galaxy, we've been taken by Pom Klementieff and her wide-eyed quirkiness. So when we found out that she was going to join the world of Ethan Hunt, we were thrilled.
But even in our wildest dreams we could never have imagined just how much she could steal the show in the newest Mission Impossible movie. Dangerous and a force to be reckoned with, Klementieff makes a real impact in the best action movies of 2023.
But if you haven't had a chance to see the new Tom Cruise movie yet, or whether you can't remember who exactly she portrayed, we've got you covered with everything you need to know about who Pom Klementieff plays in Mission Impossible 7. (Minor spoilers ahead!)
Who does Pom Klementieff play in Mission Impossible 7?
Pom Klementieff plays Paris in Mission Impossible 7, a deadly assassin who works for Gabriel and goes after Hunt and his team.
For most of the movie's run, she doesn't say much, opting instead for cunning smirks and aggressive grunts as she embarks on a mission of her own to stop Ethan Hunt and his team from getting both halves of the Entity's key by any means necessary. In this instance, 'any means necessary' essentially means kicking ass and taking names (or, as her MCU character Mantis likes to say, "Kick names, take ass.")
She appears throughout the movie, but notably in two major action sequences. One is the classic Mission Impossible car chase, where she chases down Ethan and Grace in a huge blacked-out vehicle, mowing down any obstacles in her path. She also appears in one of the most tense fight sequences, going to fist-to-fist with Tom Cruise himself in a cramped alleyway. At least she has a sword.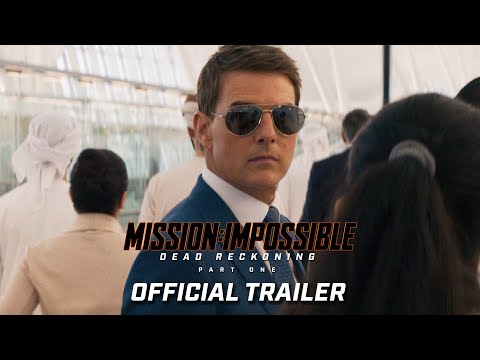 But Paris isn't simply a big bad. No, the film's end sees Paris take a turn for the good guys. When Gabriel attempts to kill her, after the Entity's algorithm tells him that she will betray him and leak information to Hunt, she goes and…does exactly that. But not without a pretty major flesh wound, since Gabriel managed to stab her.
Paris is one of the coolest henchmen we've seen in a spy movie for a long time. In fact, we loved Pom's performance so much that we were slightly distressed when it looked like Paris was going to meet her maker after Gabriel's attack. But, we can keep our fingers crossed for an appearance in Part Two, since it was said that she still had a pulse. Maybe next time, she'll be on Hunt's side for certain.
Take a look at our Mission Impossible 7 review to find out what we thought, and get to know the Mission Impossible cast, the Mission Impossible movies in order, and everyone who dies in Mission Impossible 7. You can also note all the other new movies coming out this year, as well as our list of the best movies of all time.