Once upon a time, casting a wrestler in a new movie meant that you were after a hardman. You wanted someone who could throw a convincing punch, and looked like they could take one without immediately crumpling. The likes of Hulk Hogan and Roddy Piper might not have been among the best actors in Hollywood, but they knew exactly what they were there to do – and they could do it.
Sometimes, though, we wished they hadn't done it. Hogan, after all, gave us both Mr Nanny and Santa with Muscles – for anyone who wants to double bill two of the worst movies ever made.
In recent years, though, wrestlers-turned-actors have moved out of the cult movie spotlight and into some of the best movies out there in multiplexes. The likes of Dwayne Johnson, John Cena, Edge, and Kevin Nash have made it to the big screen in recent years, and several of them have become recognisable faces. After all, John Cena is in the Fast and Furious movies and Dwayne Johnson is in… well, he's in everything.
When it comes to raw numbers, Johnson's supremacy is undeniable. The hulking charisma machine formerly known as The Rock was the highest-paid actor in Hollywood at the tail end of the 2010s, and the best Dwayne Johnson movies are among the most successful hits of recent years. But when it comes to pure acting ability? He's nothing compared to the best of the best among former wrestlers: Dave Bautista.
For wrestling fans, Bautista burst onto the WWE scene in the early 2000s. After a spell as the deacon enforcer to a wrestling reverend – it's a weird world, don't ask – he joined a group of dominant villainous wrestlers called Evolution, which catapulted him into becoming a top star. By the time he stepped away from the company in 2010, he was a six-time world champion and a regular WrestleMania headline act.
As "The Animal" Batista – they changed one letter of his name, for some reason – there were few signs that Bautista was going to be an acting supremo. He was an old-fashioned performer who relied more on his physical prowess than the sort of verbal skills and character work on the microphone that helped Johnson and Cena rise to superstardom. Those two guys looked perfectly set for Hollywood, but Bautista much less so.
Then we all saw Guardians of the Galaxy. The MCU movie blew us all away, and Bautista was a big part of that. Yes, Drax the Destroyer is a physical monster and a devotee of violence, but it's his comedy that makes him one of the best MCU characters of all time. Drax isn't brilliant because he's a badass; it's because he's fun.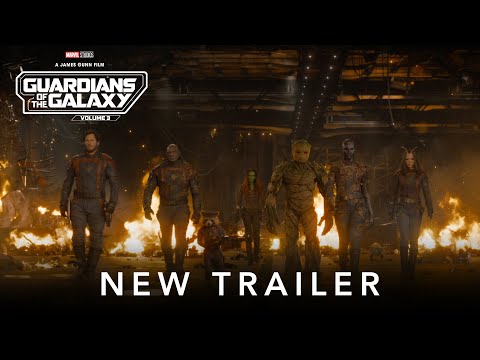 Bautista will be waving farewell to Drax after the Guardians of the Galaxy Vol 3 release date. But, away from the Marvel movies, Bautista has been spreading his wings – and he's capable of doing just about everything.
Of course, being the size of a family car and twice as powerful, Bautista has played his share of hardmen and henchmen. He played Mr Hinx in the James Bond movie Spectre and has done a handful of lower-budget action outings.
But even those have been a cut above the standard fare, with 2018's underrated and under-seen Final Score having great fun with its 'Taken in a football stadium' premise, and the likes of My Spy and Stuber bringing the twists and turns of the best spy movies together with an anarchic comedy sensibility.
Bautista also brought real soul to one of the 21st century's best science fiction movies when he showed up early on in Blade Runner 2049 to steal the show while wearing a tiny pair of spectacles as a rogue replicant.
Much like '80s wrestling icon Andre the Giant as Fezzik in The Princess Bride – one of the best fantasy movies of all time – Bautista transcended his physicality to bring intense sadness and warmth to the doomed farmer Sapper Morton.
That's something he has continued in 2023 with his incredibly complex performance in M Night Shyamalan's Knock at the Cabin (check out our Knock at the Cabin review) as cult leader Leonard. Again wearing a pair of diminutive specs – it seems to be his trademark – Bautista gave gravitas and heft to pages and pages of what could have easily been dull exposition about the end of the world.
It's a performance in which Bautista really had the chance to convey what he's capable of, with his MCU run on the verge of ending. He's not just a physical presence or a stunt supremo; he's an actor with the gift to span genres and bring an absolute commitment to every role he takes on.
As Leonard, he was warm, funny, terrifying, and threatening when necessary, as well as carrying the haunting, tragic weight of the task he felt he must perform. It's the sort of role that, were it not in a genre movie, might have attracted some sort of awards attention.
Bautista's contemporaries can often do one thing well, whether it's Johnson's ultra-charismatic man mountain act or Cena's ability to undercut the perception of his physicality with knowingly absurd comedy – see Trainwreck and Peacemaker.
But for Bautista, his strength is in nuance and versatility. He's a jack of all trades and, it often seems, a master of all of them. We've come a long way from The Animal, and it feels like the journey is only just beginning.
You can find out about Bautista's MCU buddies in our guide to the Guardians of the Galaxy cast. Meanwhile, we're sorry but we think James Gunn is clearly going to kill the best Guardians character and we've had a little look at the first Guardians of the Galaxy 3 reviews. You can also check out our open letter to Kevin Feige about the Marvel Cinematic Universe.
For more on Marvel Phase 5, we've got guides to The Marvels release date, the Loki season 2 release date, the Captain America 4 release date, and the MCU Blade release date.