Mission: Impossible – Dead Reckoning Part One sees Vanessa Kirby return to the franchise as Alanna Mitsopolis after making her first MI appearance in Fallout, while Pom Klementieff joins for the first time as Paris. Both actors play dubious villainess forces in the movie that come at Ethan Hunt and his team with the force of a brick wall. While Alanna prefers cutting stares and loaded smirks, Paris favors mowing down pedestrian cars while hammering through Venice in a 4×4.
The new Mission Impossible movie marks the return of old favorites and new characters alike. While Ethan Hunt (Tom Cruise) and his merry band of IMF rogue agents face just another day in the office, some of the newer Mission Impossible cast members were thrown into the deep end for what they describe as "the best Mission Impossible movie of the whole franchise".
While Kirby and Klementieff may be drastically different from their conniving femme fatales in the action movie, it was clear, when The Digital Fix sat down with both actors to discuss the new movie, that they both feel deeply passionate about their characters, as well as the legacy of Mission Impossible itself.
The Digital Fix: Pom, this is your first Mission Impossible movie. What was the biggest appeal for you when reading the script and getting to know this character?
Pom Klementieff: My biggest appeal was to get to work with Tom Cruise and Christopher McQuarrie, to be honest. You know, being part of Mission Impossible was one of my dreams since I saw the first movie when I was, I think, maybe eleven [years old] on a tiny TV screen in France, in black and white, and I was already blown away.
Watching this, I think it's the best Mission Impossible movie of the whole franchise, so I'm very proud to be a part of it. And developing the character was amazing because it's a collaborative process. It's ongoing discussions with McQ and with Tom and the costume designer, Jill Taylor, and the hair and makeup, and we're all in sync and we create a character. Nothing is completely defined right at the beginning. They cast the actors, and then we just play around, we try things, so it was pretty amazing.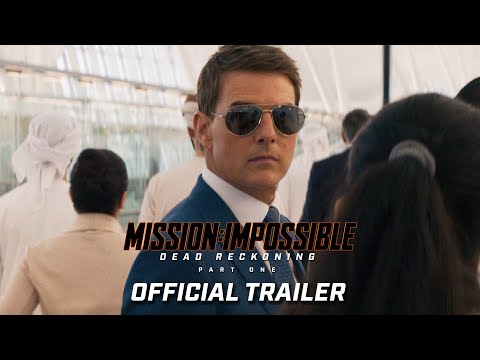 Vanessa, would you agree that this is maybe the best Mission Impossible movie? Because this is your second one now.
Vanessa Kirby: I would say yeah, by far. It always gets better and better and better, I think it's the teamwork of Tom and [Christopher] McQ together, they just know each other so well. And it's called Mission Impossible for a reason, because he always sets himself impossible missions. And with that, when you actually meet them and you make it possible, it's always gonna be bigger and better. It's the nature of what it is. (Points to a poster of Tom Cruise flying hundreds of feet through the air after jumping from a motorcycle.) I mean, that's just an example. Right?
Did you anticipate coming back for a second movie, or was that a total surprise?
VK: No, it wasn't a surprise. I definitely had the indication from them that was the plan. But of course, you never quite know. You never know where the story is going to take things, and my character is the sort of thing that brings people into the center, whether it's some kind of party…it's always some kind of party. I would say to McQ, "What party is she hosting this time?"
PK: It's true, you're always throwing a party!
VK: I think she'd be fun to have a drink with, actually.
Last time, we got to see Alanna do a little bit of butterfly knife action. Is that maybe something we can expect to see a bit more?
VK: I'm gonna definitely ask. I practiced that so much. I knew so many tricks. I say things like, "Oh I think she should have a big fight with…" Grace [Hayley Atwell's character] I think is going to be in deep trouble with her. By the end of this movie, I think she's probably never been more angry at anyone before. But the issue is that she has so many people to do things for her. She doesn't actually need to get into a fight herself.
PK: I think she exudes so much power that she doesn't even need to fight. And it's true that she's always with other people too. If someone wants to fight her, she's able to do it, but she doesn't need to.
VK: What she really needs to do is recruit Paris. I think then she'd be really invincible. She's gonna be headhunting.
Pom, you get a couple of really crazy action scenes — there's the car chase and then some bits on the train as well, and also the alleyway fight with Tom Cruise. Was there a favorite you had?
PK: Oh my god, I love them all for different reasons. The fight scene on the train with the two guys was so cool because it was such a tight space. So I had to do high kicks on the head and make sure to not hurt anyone, so it's super precise. I love that. I love a challenge, I love when it's dangerous. I loved doing the run on top of the train and jumping between carriages. It was so much fun. Of course, to fight with Tom was amazing. It was also very, very challenging because it's so narrow, and of course, I didn't want to hurt Tom, so it was also very precise. There were a lot of rehearsals, but it was incredible. It was amazing.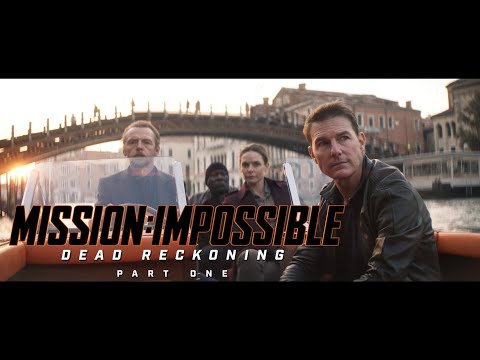 And probably a lot of pressure too, no doubt, because he's the head of the franchise. You don't want to do too much damage.
PK: Of course. You have to make sure you're in sync, always. It's never about doing choreography, it's about being in connection always with the other person. And looking in the eyes, and feeling it, and reacting super fast to whatever happens, because everyone can make a mistake. You have to make sure that you adjust, and you're really careful with each other.
You can check out our list of all the best Tom Cruise movies, as well as our thoughts on the new installment with our Mission Impossible 7 review. Don't miss our interview with fellow star Cary Elwes, and see if any Mission Impossible flicks ended up on our list of the best movies of all time.
For more big screen fun, check out our list of the best movie villains, as well as everything we know about the Barbie release date and Oppenheimer release date.