Who's in the Indiana Jones cast? Shh, can you hear that? It sounds like…a whip snapping. You know what what means, right? It means that everyone's favorite hunky archaeologist, Dr. Henry Jones, is back!
In 1981, Indiana Jones was brought to life by George Lucas and Steven Spielberg, who united to create one of the best adventure movies of all time, starring one of the most impressive actors of his generation, Harrison Ford. We've followed Indy around the world for decades now, and watched his story come to an end with Indiana Jones 5.
We all know and love the main man himself, but what about the rest of the cast? Who plays his ever-changing entourage, and what are they up to now? Well, hold onto your hats (like Indy is known to do) and strap in, because we're here to tell you everything you need to know about the Indiana Jones cast.
The main Indiana Jones cast:
Harrison Ford as Indiana Jones
Karen Allen as Marion Ravenwood
Ke Huy Quan as Short Round
Sean Connery as Henry Jones Sr.
River Phoenix as Young Indy
Kate Capshaw as Willie Scott
Shia LaBeouf as Mutt Williams
Denholm Elliott as Marcus Brody
John Rhys-Davies as Sallah
Alison Doody as Elsa Schneider
Cate Blanchett as Irina Spalko
Phoebe Waller-Bridge as Helena Shaw
Mads Mikkelsen as Jürgen Voller
Harrison Ford as Indiana Jones
Quite frankly, the coolest man in cinema hardly needs introducing. But let's do it anyway, just because we love him so. Dr. Henry Jones Jr. —AKA: Indiana Jones — is the title character of the action movie franchise. Inspired by the protagonists of 1930's serials, Indy is the brainchild of George Lucas.
Indiana is perhaps one of the most easily recognizable characters in movie history, always sporting his signature leather jacket, bullwhip, and fedora. Intensely knowledgeable about forgotten civilizations, a linguist, and a well-worn traveler, he's is basically cinema's hottest nerd. When he's not moonlighting as an adventurer, he's a professor of archaeology and earning the loving gazes of his female students.
Played by Harrison Ford (our begrudged King) since the original '80s movie, the character has become synonymous with the actor over the years. Ford made his name as Han Solo in George Lucas' Star Wars movies, which launched him into the role of big-screen hero. The Fugitive, Witness, and Blade Runner are just a few of our favorite roles of Ford's. You'll soon catch him playing Thunderbolt in the MCU's Captain America 4 next year.
Karen Allen as Marion Ravenwood
Indy's had a lot of ladies in his life, but Marion Ravenwood is his true love. (At least, that's what we're supposed to believe, since the two eventually ended up tying the knot in Kingdom of the Crystal Skull, and would reunite post-divorce in Indy 5.) The daughter of a famous archaeologist, Marion traveled with her father across the world, meeting Indy at a young age.
Their romance ended badly, and they wouldn't meet again until the events of Raiders which, canonically, takes place in 1936. Marion would go on to marry Colin Williams but her son, Mutt, is actually fathered by Indy himself. A skillful drinker and a formidable force against Indy, Marion is one of (if not the) most memorable female character in the franchise.
Karen Allen isn't just known for her work in the Steven Spielberg movies. In fact, her career began in the comedy movie Animal House, and would also appear in the pilot episode of the long-running soap opera Knots Landing. As well as some Broadway work post-Indy, Allen also went on to star in Scrooged, Malcolm X, and The Perfect Storm.
Ke Huy Quan as Short Round
Short Round is potentially one of the best Indiana Jones sidekicks, and with good reason. His quick-witted persona and desire to say whatever comes to his mind makes for hilarious back-and-forth between him and the older, sterner adventurer. And though he's small, he's not afraid to throw a punch to defend his beloved Indy.
As the story goes, Indiana Jones found Short Round while the orphaned boy was trying to rob him. Instead of turning him in, Indy kept him as one of his contacts in Shanghai, which was smart, since Short Round ends up driving them (not so carefully) away from danger. He may have only appeared in The Temple of Doom, but he'll always stand out as one of the best characters.
The past year has been an incredible one for Ke Huy Quan, who starred in the Oscar-winning movie Everything Everywhere All At Once. As the second lead in the science fiction movie, he bagged himself an Academy Award for Best Supporting Actor, and even found himself on the Oscars stage standing next to Indy himself when the movie won Best Picture. (No, you're crying.)
Sean Connery as Henry Jones Sr.
Even Indiana Jones isn't exempt from daddy issues. His relationship with his father, Henry Sr., would come to light in The Last Crusade, where he was played by none other than James Bond himself, Sir Sean Connery. As a professor of medical literature and an expert on Grail lore, Daddy Jones is just as much of an adventurer as his son.
The two had a turbulent relationship following the death of his wife and Indy's mother Anna, and would only reunite in earnest when the two collide on their quest for the Holy Grail. You know what they say — there's nothing like a near-death experience to bring father and son closer together.
Aside from starring in some of the best spy movies as 007, Sean Connery also starred in one of the wildest thriller movies of all time: The Rock. Having also starred in Murder on the Orient Express, Time Bandits, and The Hunt for Red October, Connery was basically Hollywood royalty. Sadly, the actor passed away in 2020.
River Phoenix as Young Indiana Jones
We get our first glimpse of young Indiana Jones in The Last Crusade, where he's played by River Phoenix. Young Indy quickly finds himself caught up in an adventure when he stumbles across some smugglers stealing a precious artifact — a core moment in his life that would go on to form his future passion.
In his short time on screen, Phoenix manages to check off the inception of every one of Indy's classic traits, from his fear of snakes to the scar on his chin. Harrison himself requested that Phoenix played the part of his younger self after working with the young actor on The Mosquito Coast.
River Phoenix was a growing star in Hollywood's eye, and is known for having starred in the Stephen King movie Stand by Me, Running on Empty, and My Own Private Idaho. It's generally believed that Phoenix could have reached astounding heights in his career, but sadly, he passed away from a drug overdose in 1993. His brother, Joaquin Phoenix, would go on to become an Oscar-winning actor in his own right.
Kate Capshaw as Willie Scott
The Indiana Jones series hasn't always been expressly known for its ability to craft female characters that serve a purpose beyond being a body for Indy to grab and aggressively kiss, and Willie Scott probably suffers the most from this curse. From the opulent opening musical number of The Temple of Doom, Willie Scott is firmly cemented as a dramatic and squawking sidekick. (Even Capshaw herself described Willie as "not very appealing.")
Kate Capshaw did one better than stealing Indy's attention, however, since she would go on to marry Steven Spielberg, who she met while filming the movie. Her biggest credit to date is still Temple of Doom, though she did go on to star in several TV movies during the '80s and '90s.
Shia LaBeouf as Mutt Williams
Mutt Williams makes his first and only appearance in Kingdom of the Crystal Skull. He's the son of Indiana Jones, a fact which neither of them knows for the majority of their time together. Mutt comes to Indy after his mentor, Harold Oxley, and mother Marion go missing. A leather-clad motorcycle enthusiast, Mutt is hard-headed and quick to find trouble.
At the time of the movie's release, Shia LaBeouf was a major commodity. Having starred in the first of the Transformers movies, and the family movies Holes and The Even Stevens Movie. He would then go on to star in the Wall Street sequel, Fury, and two other Transformer movies. His career and presence in the public eye would fade after an arrest for disorderly conduct in 2017 and abuse allegations.
Denholm Elliott as Marcus Brody
Marcus Brody is one of the few Indiana Jones characters to appear in multiple films, popping up in both Raiders and The Last Crusade. It's not surprising, considering he's close with the Jones family. Brody attended Oxford with Henry Jones Sr., and would later to go on to work with Indy whilst acting as a curator for several prominent museums.
Between his appearances in Raiders and The Last Crusade, Elliott would appear in a handful of classic films, including the original Trading Places, Return from the River Kwai, and A Room with a View, the last of which would earn him an Academy Award nomination for Best Supporting Actor. Prior to his work in Indiana Jones, he also starred in Alfie, A Bridge Too Far, and A Doll's House.
John Rhys-Davies as Sallah
Alongside Marcus Brody, Sallah is an Egyptian excavator who comes back to lend a helping hand to Indy several times throughout the franchise. First appearing in Raiders of the Lost Ark, and returning once again in the last movie, Dial of Destiny, Sallah has proved himself time and time again as an ally for Jones.
John Rhys-Davies has been in the business long enough to have claimed some excellent roles. From TV roles to epic fantasy movies, he's done it all. You'd probably know him most from The Merchant of Venice, The James Bond movie The Living Daylights, and…of course…The Lord of the Rings. (He only played one of the best Lord of the Rings characters — Gimli!)
Alison Doody as Elsa Schneider
As the femme fatale of the franchise, Elsa Schneider acts as both the angel and devil on Indy's shoulder in The Last Crusade. Meeting Indy and Marcus Brody in Venice after they've been tasked with locating Dr Jones Sr., Elsa quickly catches the leering eyes of Indy with her classic beauty. But, plot twist: she's a Nazi! A double below, considering Indy also finds out she had a fling with his dad. (Like father, like son!)
If being a Jones girl wasn't enough, Alison Doody is also a Bond girl, playing Jenny Flex in A View to a Kill. A few TV roles have kept her busy in the years since The Last Crusade, but her most recent and notable role was in RRR, the epic action movie that made waves in 2022.
Cate Blanchett as Irina Spalko
Irina Spalko served as one of the most memorable Indiana Jones villains, coming up against the archaeologist in Kingdom of the Crystal Skull. As a military scientist in the Soviet Army, Spalko is also a very skilled fencer and apparently boasts psychic powers. Her obsession with finding the Crystal Skull caused her to cross paths with Indy, but met a grisly fate when the aliens (yes, aliens) filled her mind with so much knowledge that it basically exploded.
Cate Blanchett…heard of her?! As one of the best actors of all time, Blanchett has become a Hollywood powerhouse with two Oscar wins and eight nominations. And Indiana Jones isn't her only franchise. Blanchett has also appeared in the MCU, The Lord of the Rings, and Ocean's 8. Through her roles in films such as The Aviator, Tár, Carol, and Elizabeth, she's worked with some of the best directors you can imagine.
Phoebe Waller-Bridge as Helena Shaw
Helena Shaw is Indy's Goddaughter, and daughter of fellow archaeologist Basil Shaw. Helena becomes obsessed with the Dial of Destiny, an artifact which drove her father mad. Helena is quick-witted, sly, and is unwilling to be told what to do by her elders which, in this case, is Indy. Adventure seems to be in her blood, and she has no issues about travelling the world and facing off against danger. Sounds like someone we know.
Phoebe Waller-Bridge can be one of the few people credited with making small scale television cool again. She created Fleabag, which initially started out as a one woman show, and would go on to become one of the best comedy series in recent years. Since then, her career has only elevated. She was also the creative mastermind behind the thriller series Killing Eve, and would go on to star as a Star Was droid in Solo: A Star Wars Story. Oh, and she was also brought in to spruce up the script for James Bond's No Time to Die.
Mads Mikkelsen as Jürgen Voller
We first meet Jürgen Voller in the opening flashback sequence in Indy 5. He's a Nazi through and through, essentially. But his main trait comes from his discontent with the fuhrer himself, Adolf Hitler. Although he was a Nazi official, Voller would later go on to be recruited by the USA to serve as a scientist and mathematician for NASA. It was here that he encountered Dr Jones again, but this time, he's a little more sidetracked with a bizarre goal: retrieve the Dial to travel back in time and replace Hitler with himself.
Mads Mikkelsen is truly one of the most remarkable actors around. Most will have first encountered him as Hannibal in the namesake horror series, Hannibal, but he's been kicking around in Danish movies such as The Hunt and Another Round, putting in some incredible work for decades now.
He's also played an incredibly vicious movie villain in the first of the Daniel Craig 007 movies, Casino Royale. He eventually stepped in to replace a certain someone as the Harry Potter villain Grindelwald, in the Fantastic Beasts movies.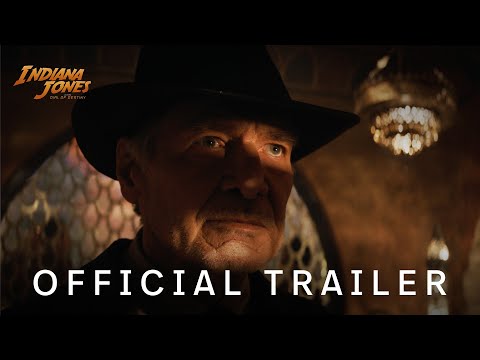 Everyone in the Indiana Jones cast
Below is a list of every credited actor from the Indiana Jones movies.
Harrison Ford as Indiana Jones
Karen Allen as Marion Ravenwood
Paul Freeman as René Belloq
Ronald Lacey as Major Arnold Toht
John Rhys-Davies as Sallah
Denholm Elliott as Marcus Brody
Kate Capshaw as Willie Scott
Ke Huy Quan as Short Round
Amrish Puri as Mola Ram
Roshan Seth as Chattar Lal
Philip Stone as Captain Philip Blumburtt
River Phoenix as young Indiana Jones
Sean Connery as Henry Jones, Sr.
Alison Doody as Dr. Elsa Schneider
Julian Glover as Walter Donovan
Cate Blanchett as Irina Spalko
Ray Winstone as George 'Mac' McHale
John Hurt as Harold 'Ox' Oxley
Jim Broadbent as Dean Charles Stanforth
Shia LaBeouf as Mutt Williams
Anthony Ingruber as Indiana Jones body double
Phoebe Waller-Bridge as Helena Shaw
Mads Mikkelsen as Jürgen Voller
Antonio Banderas as Renaldo
Toby Jones as Basil Shaw
Boyd Holbrook as Klaber
Ethann Isidore as Teddy Kumar
Shaunette Renée Wilson as Agent Mason
Thomas Kretschmann as Colonel Weber
Olivier Richters as Haukee
Mark Killeen as Pontimus
Nasser Memarzia as Archimedes
Martin McDougall as Durkin
Alaa Safi as Aziz Rahim
Well, there you have it — the cast of Indiana Jones. Have fun getting to know the cast in its entirety, and we hope that you can enjoy them even further when watching all the Indiana Jones movies in order. And we have some thoughts on why Indiana Jones 5 is a box office disaster, but don't call it a flop. There's also guides on the Indiana Jones 5 soundtrack, and the Indiana Jones 5 ending explained.
For more big screen adventures, check out everything we know about all the upcoming new movies, including Dune 2, The Marvels, and Killers of the Flower Moon. You can also take a look at our list of the best movies of all time.