We're well over a week past the release of the new, and final Indiana Jones movie, and one thing's already fairly clear: Indiana Jones and the Dial of Destiny isn't going to make any money.
That's probably an understatement. The new movie in Harrison Ford's archaeological film series – which began back in the early 80s while the actor was still in his 30s – could lose hundreds of millions of dollars amid a box office underperformance, an underperformance which currently has the adventure movie sitting atop an approximate $160 million pile of cash.
As the movie chugs along over the course of the next few weeks and months, that number will grow. It could even pass the half-a-billion mark: an enormous figure by any standards. And yet, even this number would be a financial disaster.
Reportedly, Dial of Destiny was made on a $300 million budget. Then, there are the marketing costs for adverts, posters, and other campaigns, which conservatively will have clocked in at $80 million. So, does that mean the movie's break-even point is a reasonable $380 million?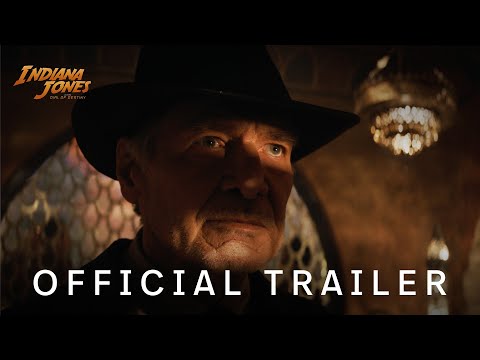 Well, no. An estimated half of all box office take-in go to the cinemas screening the movies themselves. This means Indiana Jones 5 could need to gross a total of $760 million before it even gets close to making a profit. Based on the numbers for the opening weekend, that's just not going to happen.
But how have we got to this point? How has Hollywood created a situation where a movie needs to make over 3/4s of a billion dollars to get anywhere close to a profit?
Thankfully, the answer is genuinely simple: it all comes down to budgets. Indiana Jones and the Dial of Destiny is, somehow, one of the most expensive movies ever made. That's not reflected in the visuals, or the cast (where the only real certified A-list name is Ford himself), and yet, it's true.
In theory, the movie is about an old man looking for an artifact. Occasionally, he gets chased in a car and has to punch a Nazi. It is aimed at an older audience and releases at a time when true box office juggernauts are becoming harder to come by (a far cry from the recent era when Marvel could have released a still image of a crab and been guaranteed $1 billion).
Given those factors, Dial of Destiny's performance isn't bad for the type of movie that it is – and any movie that could feasibly gross $500 million shouldn't be called a flop. The fact that this number could somehow be unprofitable is the fault of mega-budgets and nothing else.
So what's the lesson here? A straightforward one: studios should spend less money. Director James Mangold made Logan for approximately half the budget of Indiana Jones 5, which allowed its $600 box office result to make it a hit. The end result was better too. And yet, here we are.
For more adventure, take a look at our guide on the Indiana Jones movies in order. You can also learn about the Indiana Jones 5 cast, and clear up any confusion with our explainer on the Indiana Jones 5 ending explained. Or, see our picks for the best movies of all time.