We've been waiting with baited breath for an update on the Arcane season 2 release date. Now, we have some news on the Netflix series, but it isn't what anyone wants to hear.
Speaking to League of Legends caster Guan Ze Yuan in an interview posted to BiliBili, Riot Games CEO Nicolo Laurent revealed that he's seen some episodes, but it's going to be a while before we see our favourite Arcane characters again. "I just watched the third episode of Season 2 before my flight to China, so we're making progress on it," he says.
"It is not ready yet, and there are two reasons for that. One, you want the quality, you just don't wanna rush, and so that takes time," he adds. "The bad reason is honestly like, we didn't know if season 1 was gonna be a success. If I had known we could have started season 2 way earlier, but we didn't know so we kind of waited a bit and so now we're paying the price, so it's unfortunately not going to be this year."
Disheartening as this is to hear, what's important is that the animated series remains as good as it already is. Arcane blindsided many in 2021 by being a thriller series based on a video game that was not only good, it captured the essence of the source material extremely well.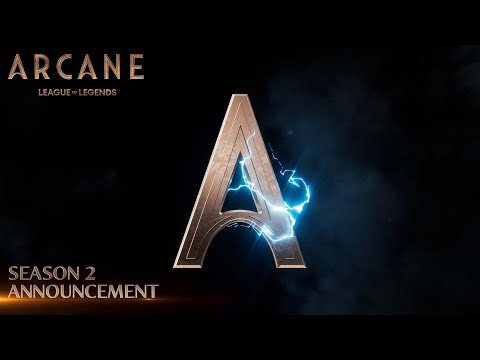 That creates a challenge for the studio Fortiche, which has to producer new episodes knowing expectations are sky high. This is where taking the time comes in, making sure that reality and expectation line up and fans of the MOBA, and just plain great TV series, love the second season as much as the first.
Set in the world of Runeterra, Arcane follows two sisters, Vi and Jinx, who're on opposing sides of a rising gang war. The drama series uses stunning animation to adapt the multiplayer game's setting and characters, alongside some clever, emotive screenwriting.
We can only wait and see what the next chapter looks like. Our best Disney Plus shows and best movies lists will give you something to watch in the meantime, while our new movies guide will tell you what's coming up. Our sibling site PCGamesN has a LoL tier list as well as the best LoL champions if you're considering giving the game a go.