How old is Jinx in Arcane? The League of Legends series features a years-long time jump and has two voice actors performing as Jinx and Powder.
Arcane cast members Ella Purnell and Mia Sinclair Jenness both did a stellar job in Netflix's Arcane, bringing the troubled and traumatized character to life.
Her age isn't clear, either before or after the events of episode 3 which left our favorite Arcane characters separated for years, so we've done some digging to try to figure out how old is Jinx in Arcane season 1.
How old is Jinx in Arcane?
Jinx is 11-12 years old in the first three episodes of Arcane season 1, according to a writer, and estimated to be around 17 after the time jump.
Amanda Overton, an Arcane scriptwriter, has previously mentioned she believes Powder to be 11-12 in 'Act 1', and that the time jump is around 6-7 years, which would put her new persona, Jinx, at around 17.
Sinclair Jenness was in her young teens when she recorded her lines, so this makes sense as a ballpark. Find out more about that voice work in the video below (9:00 timestamp!)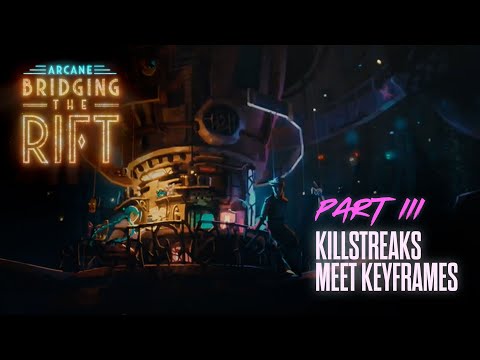 There have been a couple of different answers, though, including Purnell saying she thought Powder was 9 during the explosion. Considering the show doesn't go out of its way to indicate age, we only know of ranges right now instead of a definitive explanation.
So, we've got a general idea of ages ahead of the Arcane season 2 release date! For more LoL, check out the League of Legends ranks explained, or see our wishlist of Arcane season 2 League of Legends characters.
You can also check out the best TV series of all time for a palate cleanser.