When you're the creative voice behind one of the best Westerns on TV in Yellowstone, you have to make sure that the guys and the gals in the Yellowstone cast know their way around a saddle.
Yellowstone creator Taylor Sheridan certainly takes his portrayal of cowboy life seriously, both in the Kevin Costner-starring flagship of the Yellowstone timeline and in the many spin-offs following the Duttons throughout history.
The Wall Street Journal revealed that Sheridan hosts "Cowboy Camps" for actors at one of his Texas properties, with a week-long camp prior to Yellowstone season 5 costing Paramount more than $200,000.
The reason behind these camps, according to the article, is so that "actors learn how to handle horses and accurately portray life on a ranch".
There's certainly no questioning Sheridan's commitment to verisimilitude in depicting his modern cowboys. He even owns the ranch where spin-off series Yellowstone 6666 is set, and has used it for filming on some of the other shows.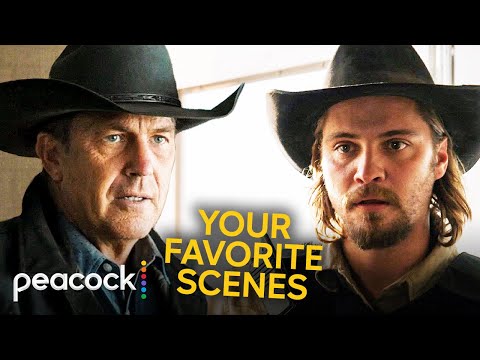 One of the best TV series on screens today, Yellowstone has been a ratings juggernaut for the Paramount Network and with its spin-offs on streaming service Paramount Plus.
It has been a big week for news from the Yellowstone ranch, with Kevin Costner leaving Yellowstone after five cowboy-hatted seasons as Dutton patriarch John. Whatever happens with the Yellowstone season 5 part 2 release date, the show is about to change forever.
For more from the world of the Duttons, check out our guides to the Yellowstone 1923 season 2 release date, the Yellowstone 6666 release date, and the 1883 season 2 release date.