The rapidly expanding Yellowstone universe has transformed one of the small screen's best Westerns into a tangled web of multiple historical TV series, spanning centuries and multiple generations of characters related to the Duttons as the Yellowstone cast grows and grows.
Another spin-off series is set to take flight when the 6666 release date comes around and takes its place in the Yellowstone timeline. This time around, creator Taylor Sheridan has even more control than he has had before.
The new series is based on a real ranch – known as the Four Sixes – and it's a ranch that Sheridan has become intimately familiar with over the last few years, because he actually owns it.
Joe Leathers, the general manager of the Four Sixes ranch in Texas, confirmed in a recent agricultural expo (via Abilene Reporter-News) that "the ranch sold a couple of years ago to Taylor Sheridan and the Yellowstone bunch".
It's fair to say that Leathers wasn't totally enthused when Sheridan first presented the idea of buying the place.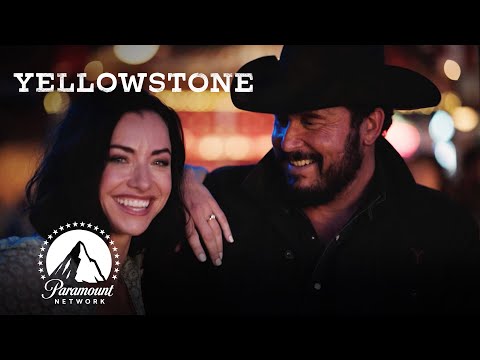 He said: "I got to be honest with you, I didn't know who Taylor Sheridan was. And I did not care. He came, and I told him that I could see a whole lot more downside than upside, Why would I jeopardise the reputation of the ranch just to be on TV?"
Leathers got up and walked out of their meeting, not least because Sheridan was well short of the $320m asking price. But with the help of some investors, he was able to pony up the cash and secure the location. It has since been used for filming on the flagship Yellowstone series, and prequel 1883, as reported by Uproxx.
As for Leathers, he's not quite a fully paid-up convert to the Dutton clan just yet. "I have not seen a show of Yellowstone to this day," he told the expo audience.
We've got you covered on all of the information you need about the Duttons and the Yellowstone ranch, including where to watch Yellowstone on streaming services. So find out about the 1923 season 2 release date, the new faces in the 1923 cast, and Yellowstone season 5 episode 6's shocking death.