Honestly, at this point, we'd like to join Yellowstone. With every other notable figure in Hollywood gunning to join the Yellowstone cast one way or another, why can't we normies have a shot at stepping foot onto the ranch? (But with this iconic action movie star, we'd probably let him go first.)
And Yellowstone would probably be all the better for letting him slip into the Yellowstone timeline, because he might just be one of the biggest and best actors of all time. When it comes to kicking ass and saying cool dialogue, that is.
As an '80s movie legend and having played one of the best movie villains of all time, Arnold Schwarzenegger would make a great addition to the Taylor Sheridan universe. And with Kevin Costner leaving Yellowstone, there looks to be a big, Terminator-sized opening.
When asked about potentially wanting to join the series, Schwarzenegger had a pretty keen response.
"Absolutely! I think [Taylor Sheridan]'s very talented. And the cast on [Yellowstone] is phenomenal," he said (via The Hollywood Reporter). "Today, I see much more of other people's performances than I did in the '80s, when I was only seeing myself. I was thinking: 'I have to win.' It was a competition against Sly [Stallone], against others. 'I have to be number one.'"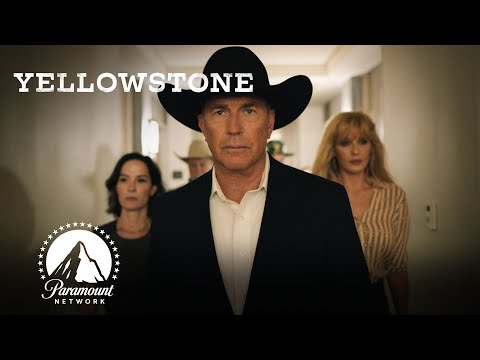 Well, Schwarzenegger might have to pick up the pace slightly if he still wants to keep pace with Sylvester Stallone, since the latter has already got in with Taylor Sheridan on the drama series Tulsa King, and he'll be doing it again for the upcoming Tulsa King season 2 release date.
But Schwarzenegger might have some advantages. One: we know he can ride a horse based on his performance in True Lies. Two: he's also had some Western experience from the 1979 comedy movie The Villain.
And if Matthew McConaughey can join the Yellowstone pack, why not Arnie? Fingers crossed the two will bump into each other on the Dutton ranch sometime soon.
Keep an eye on the 6666 release date, 1923 season 2 release date, and Lawmen: Bass Reeves release date to see if you can spot the T-800 wandering around. And just because Yellowstone is breaking up with you, it doesn't mean you should feel lost. After all, there's always our list of the best TV series of all time to keep you busy.