What is the Tulsa King season 2 release date? Taylor Sheridan may be best known for his work on the beloved Yellowstone universe, but his latest TV show is just as exciting. With A-lister Sylvester Stallone shining bright as a criminal mastermind, Tulsa King is the production on everyone's mind, and already we are dying for more.
Easily one of the best TV series of 2022, Tulsa King follows the story of a Mafia capo who, after being released from prison, sets out to rebuild his empire in Tulsa, Oklahoma. During the first season of the drama series, we saw gunfights in bars, family tension, and even some spicy betrayals. And with Paramount Plus renewing the series before its freshman run even finished, we are itching to return to the high stake life of crime.
So, as we get ready for the next chapter in Dwight's story, The Digital Fix is here to break down everything you need to know about Stallone's next TV outing. We've left no illegal stone unturned from the Tulsa King season 2 release date, cast, trailer, and more.
Tulsa King season 2 release date speculation
Currently, there's no Tulsa King season 2 release date; however, we expect to see the show return in mid-2024. Now, this estimate may leave you floored, considering how Tulsa King was renewed back in November 2022 – but before you click off this article, let us explain this hypothetical timeline.
Our predicted two-year gap is due to the fact that there have been a few production issues for the new season already. Firstly, Terence Winter stepped down as the series showrunner due to "creative differences".
Secondly, it appears that filming will take place in a new state, as the show hasn't resubmitted its application to the Oklahoma Film & Music Office. And we also have to take into account how the ongoing 2023 Writers Strike may factor into development.
In short, Tulsa King season 2 is looking to have a pretty long journey as it heads to our small screens. We'll keep you posted as more updates head our way.
Tulsa King season 2 cast
The good news is that no major players die in the first season of Tulsa King, so expect to see all your favorite characters back for round two.
This means that Sylvester Stallone will be back as Dwight Manfredi, along with Martin Starr as Bodhi and Andrea Savage as Stacy.
Here is the expected Tulsa King season 2 cast list:
Sylvester Stallone as Dwight Manfredi
Andrea Savage as Stacy Beale
Max Casella as Armand Truisi
Martin Starr as Bodhi
Domenick Lombardozzi as Chickie Invernizzi
Vincent Piazza as Vince Antonacci
Jay Will as Tyson Mitchell
Garrett Hedlund as Mitch Keller
AC Peterson as Pete Invernizzi
Dana Delany as Margaret Deveraux
While it's fantastic to see our main cast return for season 2, the list above may continue to grow as new faces get added to the roster. So, keep your eye on our guide as we add more entries in the future!
What will happen in Tulsa King season 2?
Tulsa King season 2's story will follow the events of season 1 with Dwight in jail after being betrayed by Stacy. That's right, Dwight is back in prison thanks to his shady accounts, which held millions of dollars and big buck transfers.
But, his immense fortune aside, as mentioned above, what's really keeping him behind bars right now is this charge for the attempted bribery of a federal agent once Stacy turns on Dwight and turns him in. If convicted, Dwight is facing up to 15 years in prison, so yeah, the stakes are high going into the next season.
Needless to say, a lot of revenge will likely be happening in tandem with Dwight trying to get out of his current legal troubles. Stacy's actions hit doubly hard as Dwight's money that he sent to her during the season 1 finale was also an apology and a heartfelt gesture, making her betrayal hit harder. If Dwight gets out of his situation, he won't let her off and will have his guard up around people even more.
In season 1, we also saw Dwight cut ties with Chickie, basically telling him to get the heck out of town. So, we expect to see Chickie come back for revenge too. Basically, scores need to be settled for multiple parties, and we expect to see drama and a few more gunfights break out in the process.
Is there a Tulsa King season 2 trailer?
Sorry folks! There is no trailer for Tulsa King season 2. However, we expect to see a teaser clip closer to the release – either in late 2023 or early 2024.
Once filming ends, we will be able to give you a clearer timeline for the upcoming clip – but in the meantime, fans can get excited about the new season by looking over the trailer for Tulsa King season 1 down below.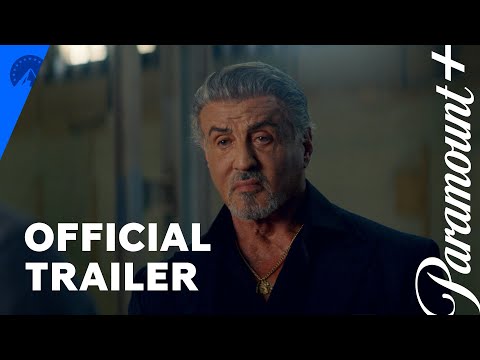 Where can I watch Tulsa King season 2?
Fans will be able to watch Tulsa King season 2 on Paramount Plus once it releases. Just like other shows on the streaming service, the upcoming installment will most likely have a weekly release schedule, meaning you'll want to start renewing those subscriptions, friends.
Paramount Plus costs $9.99 per month or £6.99 per month in you are in the UK. For more information, click the button down below.
How many episodes will be in Tulsa King season 2?
We assume that Tulsa King season 2 will have nine episodes, just like the first season. I mean, why mess with a good formula, right?
However, this may change considering the 2023 Writers Strike. Currently, work on Tulsa King's scripts has been halted due to the strikes. During the last Writers Strike in 2007, multiple series had shorter runtimes than usual, so there's always the chance of history repeating itself here.
Instead of nine episodes, we could be looking at six. We will keep our eyes peeled for any updates on the production, so make sure to bookmark this page and check in regularly.
And that's everything that we currently know about Tulsa King season 2! For more Paramount Plus shows, why not dive into the Yellowstone timeline and read our guides on everything that we know about 1923 season 2 and 6666?
Or if Stallone's work is more your bag, we also have a complete guide on where and how to watch all the Rocky movies in order.
For more top picks, here are our lists of the best movies of all time and all the new movies coming out in 2023.