Yellowstone fans and Taylor Sheridan disciples are probably already pretty buzzed for the showrunner's upcoming TV series, Land Man.
The Yellowstone creator isn't quite stepping outside his Western roots, but the new Paramount Plus show will see a fresh cast and story away from the Yellowstone timeline.
And good thing, too, since with the fate of Yellowstone season 5 part 2 and the likes of 6666 and 1923 season 2 up in the air following the announcement of Kevin Costner leaving the series, we'll be looking for something else to devote our time to.
Land Man will be based on the podcast series Boomtown, and will take place in the proverbial boomtowns of West Texas. With a storyline that focuses on fortune seeking in the world of oil rigs, Land Man's plot sounds like it may sit closer to that of Dallas than Sheridan's flagship show.
(Which is pretty apt, since we all know that Dallas ran so Yellowstone could fly.)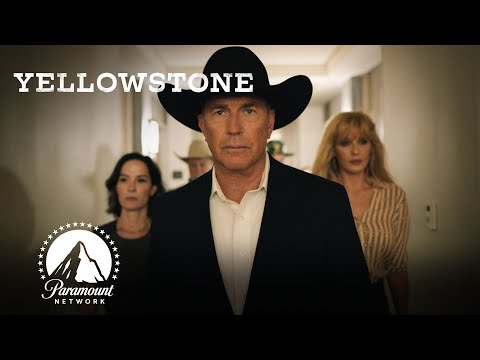 And now, we also have casting news that should get fans of both Sheridan and the Boomtown podcast even more hooked. As well as Billy Bob Thornton leading the way as Tommy Norris, Ali Larter will also be joining the fray as his ex-wife, Angela. Horror movie fans will recognize Larter from the Final Destination franchise, as well as the Resident Evil series.
They will also be joined by Michelle Randolph as Ainsley Norris, who is set to play the headstrong daughter of Tommy, and Jacob Lofland as Cooper Norris. The former was part of the 1923 cast as Elizabeth Strafford, and expect to see Lofland when the upcoming Joker 2 release date rolls around.
We think, given Sheridan's affinity for roping in talent with the likes of Harrison Ford, Helen Mirren, and Sam Elliott in his Yellowstone cast, that some big A-list names are likely to pop up in the new drama series as times goes on. Here's hoping, anyway.
We've got you covered on all Dutton matters, from the Lawmen: Bass Reeves release date, the most recent news on Matthew McConaughey in Yellowstone, and help with how to cope now that Yellowstone is breaking up with you.
Or, if you're looking to take a bit of a break from Sheridan's work, check out the best thriller series and best comedy series to watch now.