Being in Yellowstone isn't necessarily a blessing. One of the stars of Yellowstone has commented on his fate, and he's not so sure what's going to happen when one of the best TV series reaches its end.
Luke Grimes, who portrays Kayce Dutton in the Yellowstone cast, has told People that happy endings aren't really a thing for his character. "Here's the thing with Yellowstone and my character: hope doesn't happen," he says. "I just learned to take it as it comes, and that's it."
The son of patriarch John Dutton, Kayce has seen his fair share of darkness. He served in Pakistan as part of the Marine Corps, killing high value targets, and he's taken part in some violent activities in defending the family. He's not someone to be taken lightly in the drama series, but that also means he probably won't come away unscathed Yellowstone season 5 part 2.
That said, nothing's certain or clear at the moment. The Yellowstone season 5 part 2 release date remains up in the air after contention between Kevin Costner and Paramount, and now the ongoing 2023 Writers Strike and Actors Strike.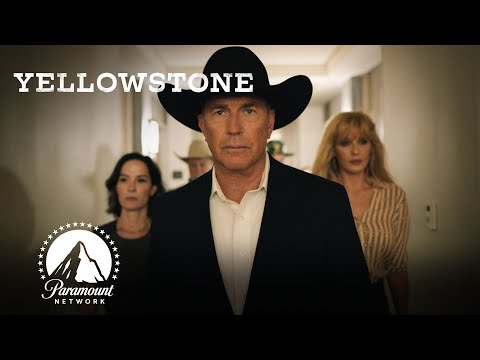 Plans are afoot for the future — Matthew McConaughey is essentially replacing Costner in an unnamed Yellowstone sequel. Costner's stepping away after season 5, focusing more on his new movie and the Horizon release date.
Meanwhile, the 1923 season 2 release date, Lawmen: Bass Reeves release date, and the 6666 release date are all upcoming to keep us enthused on the Yellowstone timeline. Creator Taylor Sheridan is a bit of a workhorse, since he's also got the Mayor of Kingstown season 3 release date and thriller series Special Ops: Lioness, which just came out.
No rest for the wicked! Everything from Yellowstone so far can be watched on Paramount Plus, available through our link above. If you're eager for more of the American west, we have a list of the ten shows like Yellowstone you should watch next and the best Westerns. Yee, and dare we say, haw.