Who's in the 1883 cast? 1883 takes us back into the past. Way before the Duttons of now were worrying about politics and land ownership, the Duttons of yesteryear were just trying to survive and fight their way towards Montana, one terrifying step at a time.
In this Yellowstone story, we ditch the likes of John Dutton and Beth Dutton and turn our eyes instead to the most important Duttons in history. Their journey to find the ranch is the beginning of the entire Yellowstone timeline, as well as every other Yellowstone series that follows the narrative.
But who makes up this band of travelers, and where have you seen them before? Read on for everything you need to know about the 1883 cast, characters, and actors.
The main 1883 cast
There's plenty of faces who join the Dutton's convoy across the States, so we've broken down all the main players you need to know.
Here's the main 1883 cast:
Sam Elliott as Shea Brennan
Tim McGraw as James Dutton
Faith Hill as Margaret Dutton
Isabel May as Elsa Dutton
LaMonica Garrett as Thomas
Sam Elliott as Shea Brennan
Shea Brennan does not begin the series with a happy fate. Captain Shea Brennan serves as one of the story's protagonists, and earned his title from serving in the Union Army during the American Civil War. It was here that he met his future right hand man, Thomas. When the series begins, his wife and daughter have just succumbed to smallpox, and he burns his house down with their corpses inside.
Later, Shea and Thomas are enlisted by a large group of European immigrant settlers to escort them from Texas to Montana. It's here that they meet the Duttons, and work together to make the long and arduous journey. Shea is no-nonsense to his core. He doesn't care to baby the settlers, nor hide the truth from them: the journey will be long and treacherous, and if they do not listen to every word he says, they will die.
Shea Brennan is played by one of the coolest and best actors of all time: Sam Elliott. His career first began with small roles in some of the best Westerns, such as The Way West and Butch Cassidy and the Sundance Kid. Soon, he would start earning bigger parts in movies like The Quick and the Dead, and Road House. His Western expertise only grew with roles in Tombstone and Gettysburg, and he would also appear in The Big Lebowski, The Golden Compass, and the remake of A Star is Born.
His small screen career is also pretty impressive, and he has appeared in some of the best comedy series around, including Parks and Recreation, American Dad!, and Robot Chicken.
Tim McGraw as James Dutton
As one of the first Dutton Patriarchs we meet in the Yellowstone history, James Dutton is an important part of this family's legacy. It's because of James that the family sets out for Montana in order to find their riches and land, and because of him that most of the dangers and sorrows happen to the Duttons along their journey.
James is fiercely protective of his family. While he's willing to help Shea and Thomas transport the Europeans, his priority is always to ensure his family's safety. He's quieter and more enigmatic than his fellow group leaders, but he's also incredibly smart and well versed in traveling across the wilderness.
He's played by Tim McGraw, who's a bona fide country music sensation. (Not many people can say that they have a Taylor Swift song named after them, but Tim McGraw can.) Ten of his albums have reached the top charts in the genre, and he's won three Grammy awards, as well as eleven Country Music Awards. His acting career began most notably with his role in the drama series Friday Night Lights. (He also appeared as James Dutton in a flashback in the main Yellowstone series.)
From then on, he appeared in several movies and TV shows, and many will know him from the Friday Night Lights movie, the Christmas movie Four Christmasses, and the Oscar-winning drama movie The Blind Side, with Sandra Bullock.
Faith Hill as Margaret Dutton
Margaret Dutton is the woman in James' life. She's upped her entire family to travel across America in order to fulfill his dream of finding their legacy. She trusts that James will do what's best for them, but on more than one occasion she has to put her foot down. Especially when it comes to Elsa.
Having been brought up in a conventional manner, Margaret isn't best pleased about having Elsa ditch all manners and femininity to embrace their new lifestyle, and she's vocal about it often, too.
Faith Hill is the real life spouse of Tim McGraw. (That would explain the chemistry.) She's also a country music star. Actually, she's one of the most successful country music stars of all time. There's plenty of them to be found in the Yellowstone cast. Even if you're opposed to country music, you'll probably definitely know her song 'This Kiss'. Her screen career is fairly limited to the Yellowstone universe, but she did appear in The Stepford Wives 2004 remake.
Isabel May as Elsa Dutton
Elsa Dutton is our main protagonist of 1883. Having been taken along for the ride on her family's quest for land, Elsa finds herself connecting to the wilds of America in ways she never thought possible. She adores the unpredictable nature and the beauty of the landscape, and throws herself into it.
The journey also acts as a sexual awakening for Elsa, who falls in love twice throughout. She's also our narrator. 1883 is primarily a show about dreams and danger, but it's also about the world changing before a young woman's very eyes.
Isabel May's biggest role to date is thanks to this Taylor Sheridan series, but she's also appeared in a few other small screen roles in the past. She's appeared in Young Sheldon, Alexa and Katie, and she also had a role in the rom-com I Want You Back, which came out in 2022. She also returned as Elsa in voiceover form for the other Yellowstone prequel, 1923. She's also set to star in an upcoming crime movie with Casey Affleck and Kathy Bates called The Smack.
LaMonica Garrett as Thomas
Thomas is Shea's closest friend during the events of 1883, and might just be the only person who can talk sense into him. Thomas has more sympathy for the European immigrants than Shea, and even ends up falling in love with one of them — the widowed Noemi.
By the series end, he's found somewhere to settle with her and her sons. Thomas is smart, sharp, and isn't afraid of danger, which makes him a valuable asset to the convoy.
LaMonica Garrett has appeared in plenty. He's dipped his toes into a few DCU projects, including the Supergirl, Flash, Arrow, and Batwoman series as the recurring character The Monitor. He's also appeared in Curb Your Enthusiasm and Brooklyn Nine-Nine, flexing his comedy muscles. Since 1883, he's also starred in the thriller series The Terminal List and Special Ops: Lioness.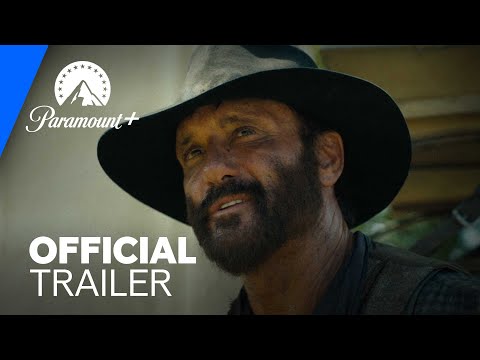 Everyone in the 1883 cast
Here's everyone in the 1883 cast, from main stars to supporting actors:
Sam Elliott as Shea Brennan
Tim McGraw as James Dutton
Faith Hill as Margaret Dutton
Isabel May as Elsa Dutton
LaMonica Garrett as Thomas
Martin Sensmeier as Sam
Tom Hanks as General George Meade
Billy Bob Thornton as Marshal Jim Courtright
Graham Greene as Spotted Eagle
Taylor Sheridan as Charles Goodnight
Rita Wilson as Carolyn
Dawn Olivieri as Claire Dutton
Emma Malouff as Mary Abel Dutton
Gratiela Brancusi as Noemi
Anna Fiamora as Risa
James Jordan as Cookie
Sacha Seberg as Darius
Alex Fine as Grady
Jordan Walker Ross as Mikel
Amanda Jaros as Alina
Malcolm Stephenson as Nikolai
David Midthunder as Two Feathers
Konstantin Melikhov as Klaus
Josef Bette as Ravi
Rob Mello as Yuri
Liubov Balynska as Sorina
Stephanie Nur as Melodi
Neal Kodinsky as Valtin
Eric Bear as Daniel
We may not have our hopes up, but we are keeping an eye out for the 1883 season 2 release date. Elsewhere, you can check out the Lawmen: Bass Reeves release date and the 1923 season 2 release date. If that's not enough, check out our list of the best Yellowstone characters! We've also got a list of everything new on Paramount Plus this month so you can see what else is on Yellowstone's home platform.
For more deep-dives, you can also check out the ten shows like Yellowstone to watch next, as well as a feature on why Dallas ran so Yellowstone could fly.